The scientific community has shown its surprise after the Ministry of Education and Training (MOET) lowered the requirements for PhD students.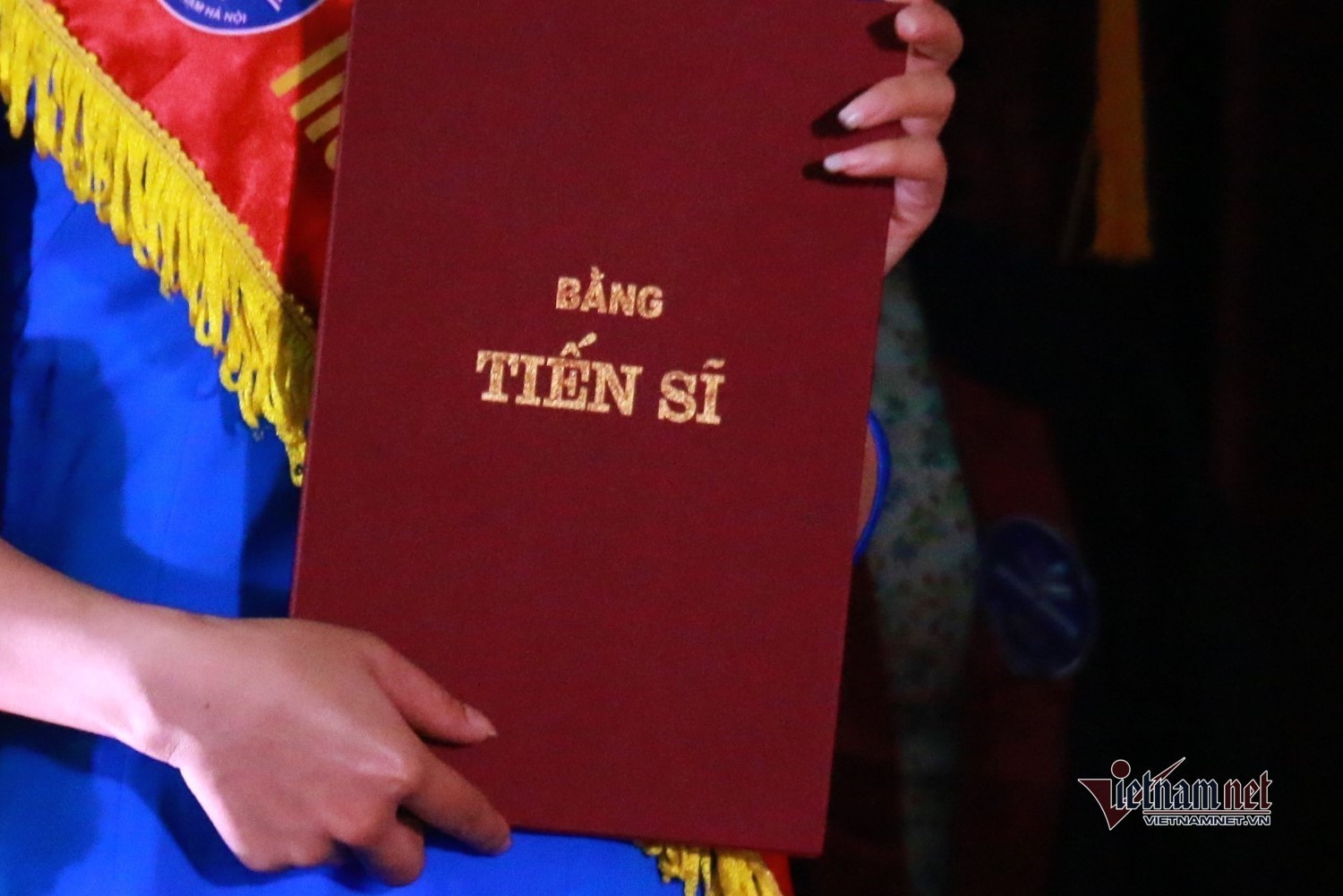 The ministry has released Circular 18/2021 (Regulation 2021) stipulating regulations on enrolling and training for doctoral degrees, which has raised a strong debate.
The most controversial issue is the requirement on international publications for PhD students.
In Circular 08/2017, or Regulation 2017, PhD students were required to publish at least two articles on research results of dissertations, including one article in the ISI/Scopus journals. The article in ISI/Scopus journals could be replaced with two reports in foreign languages published in summary records of international seminars with peer review, or two articles published in foreign scientific journals with peer review.
In Regulation 2021, scientific articles and reports published in ISI/Scopus journals, or at international seminars are no longer compulsory requirements to finish PhD programs.
Under the new circular, monographs and articles published in domestic journals in accordance with the evaluation criteria of the State Council of Professors (0.75 points or more) will be accepted.
According to Pham Hiep from Edlab Asia, Regulation 2017 had sent a message that ISI/Scopus has international standards that schools have to refer to when integrating into the world.
However, the regulation considered the specific characteristics of some disciplinary fields which have conditions unsuitable for ISI/Scopus journals, or still cannot satisfy the requirements set by ISI/Scopus journals. In these cases, the requirements on ISI/Scopus articles could be replaced with two publications at international seminars. The international seminars could be organized by the universities in Vietnam.
"It's obvious that the Regulation 2017 dignified international integration in accordance with international standards of ISI/Scopus, but it also was very flexible to fit specific conditions of every school," Hiep commented.
"The standards in Regulation 2017 are not too high. They are flexible and orientate towards international integration. But Regulation 2021 does not give high prominence to international integration," Hiep said.
"Regulation 2021 sets lower standards than Regulation 2017," he said.
Arguments about the new regulation also come from concern over the quality of domestic journals.
A report showed that Vietnam has over 600 scientific journals, including 400 ranked by the State Professorship Council.
Of these, one journal is indexed in SCIE (Science Citation Index Expanded), six belong to ESCI (Emerging Sources Citation Index) of Web of Sciences, eight to Scopus, and 18 are listed in ACI (ASEAN Citation Index).
According to Nguyen Thu Thuy, Director of the Higher Education Department, the recognition of scientific articles in domestic prestigious journals will give a momentum for journals to improve the quality and come closer to international standard, thus encouraging journals to obtain international stature.
Some scientists argue that the requirement on internationally published articles is a 'prejudice' that needs to be reconsidered, and that the contributions by domestic scientific publications deserves a more objective and fair assessment.

The recognition of scientific articles in domestic prestigious journals will give a momentum for journals to improve the quality and come closer to international standard, thus encouraging journals to obtain international stature.
In reply, a lecturer at a university in HCM City said it is undeniable that only a few Vietnamese journals can approach international standards.
"A lot of newspapers in Vietnam, frankly speaking, have low quality. Even the granting of professorship titles in Vietnam is yet to be the same as the world," he said.
"Many professional journals have no readers and they don't have high value. Every university tries to have scientific journal of its own to publish its articles. If Vietnam removes the requirement on international publications, there will be no more driving force to promote domestic scientific research to integrate into the world," he warned.
Hiep commented that the new regulation on PhD training would even cause adverse effects to domestic journals' process of integrating into the world. This is because the marking mechanism of the Professorship Council is still unclear. What is the difference between journals with 0.5 points, 0.75 points or 1 point in terms of operation organization and international integration level.
For example, one journal may still have the current 0.5 points even if it publishes version in English and upgrades the article submission and criticism system (instead of email), and has DOI for every article, indexed by Google Scholar, and recognized by COPE.
Meanwhile, a 0.75 point journal only publishes articles in Vietnamese, receives articles via emails, has no DOI, is not indexed by Google Scholars, and not recognized by COPE.
MOET, when promulgating the new regulation, said that the regulation aims to support domestic journals. However, there is no detailed guidance.
Another issue is the integrity in training that management agencies expect when issuing Regulation 2021.
The requirement to publish doctoral dissertations after defending on the institutions' websites for 90 days is intended to create a channel for transparency in quality and ensure academic integrity.
However, Trinh Mai Lan, a reader of VietNamnet, agrees with Prof Dr Ngo Viet Trung that if international publications are no longer a must, the other requirements, though they are very strict, including social accountability and academic integrity, won't help prevent the production of 'fake PhDs'.
Thong Ho, another reader, warned that the new regulation would pave the way for the trading and exchange of articles. 
Phuong Chi - Le Huyen

The number of civil servants with doctoral and master's degrees in Vietnam in 2019 were 2,347 (0.8%) and 19,136 people (6.5%), respectively.

In the next 10 years, Vietnam's higher education sector needs to train about 7,300 lecturers with doctoral degrees and more than 300 lecturers majoring in culture, arts, physical training and sports with master degrees.