Continuing his talk with VietNamNet, Dr. Nguyen Duc Kien, Head of Economic Advisory Group to the Prime Minister, said that the "new normal" is to open for businesses and workforce as the people have been in harsh conditions.
What do you think about the new normal and how to apply it?
The whole world has been talking about a new normal but we all view it differently. So does Vietnam. The view of Hanoi about a new normal is different from that of Hai Duong. So I believe.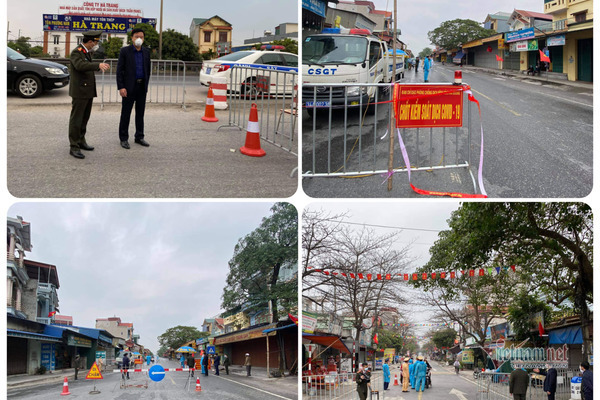 Checkpoints in Hai Duong city during lockdown.
In my opinion, the new normal is to open for business and work for people as the people have been suffering and we now understand Covid-19 better.
The pandemic policies of 2020 have been successful but will incur shortcomings in the long run. It is a high time for us to adjust to a new situation as the new administration has been set up. We must change the way to fight against the pandemic or we will lose another year of economic development.
What are the recommendations from the advisory group and you?
It is not easy to harmonize the pandemic battle with economic development. This is more difficult for an absolutist style of thinking - all or nothing.
By now, we should consider it as other infectious disease epidemics. We should, of course, be fully aware of its infection rate but not too scared of it. We must stay alert while remaining calm in order to attain a proper solution.
Governments over the world have been adjusting their policies. It is estimated that due to the fast vaccine rollout, herd immunity will be reached by the end of the second quarter and economies will re-open in the third quarter. So, do we have such an "opening" plan? Are we ready to re-open?
The Economic Advisory Group has recommended that the Prime Minister implement a vaccination visa policy. If the government decides soon, it is possible to launch the vaccination visa in May for the 2021 tourism season. By doing so, tourism is expected to reach 80% of recovery by the end of 2021.
Tourism and hospitality in particular have created million jobs. Once tourism recovers, workers' income will rise, pushing up new demand which further promotes production stability. The economy remains stagnant if we do not unlock domestic demand and attract demands from abroad.
At the moment, localities have requested to distribute vaccines directly to their people. Do you support them?
It is ideal if the government is capable of vaccine importation and distribution for the whole population. However, it is impossible. In my viewpoint, the government's imported vaccine should be prioritized for the frontline pandemic workforce. Localities and enterprises should purchase vaccines for their people and employees at a favorable price.
The steering committee should not decide the distribution to each locality. Hence, it is possible for fast vaccine rollout and we are able to re-open by June. In any battle, to cross rivers, we have to make the most of any possibility for soldiers without waiting for pick-up boats.
Proper mechanism with a tight budget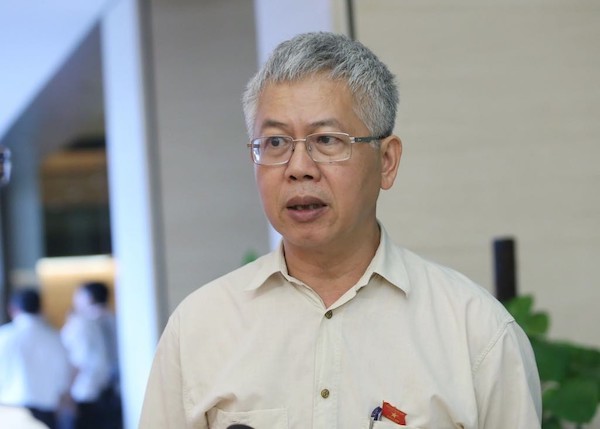 Dr. Nguyen Duc Kien, Head of the Economic Advisory Group to the Prime Minister, has suggested a vaccine visa policy.
Can you describe the economic picture in the coming time?
According to various international organizations, the world economy is forecasted to recover by 2023, but not 2022. Some industries will take longer time to be back on track.
Our economic growth target of 6-6.5% for this year is hard to achieve if we continue to apply the same way to combat the pandemic as in Hai Duong and Quang Ninh.
We have been discussing the necessity of a Covid-19 relief bill. The Ministry of Planning and Investment and the Ministry of Finance have submitted their assessments on severely affected industries. Their reports are foundations for deciding which industries are in need of support.
Surely tourism and hospitality have suffered most. However, it is not easy for us to provide financial assistance to them. That's why we recommend a vaccination visa policy for travelers. We contradict our vaccine import policy if tourists are required to stay in government managed isolation despite being jabbed.
It is necessary for us to identify industries in difficulty to provide appropriate assistance. We support them by creating favorable mechanisms. It is of my expectation that the relief package is submitted at the next gathering of the National Assembly. Otherwise, businesses will face ever more difficulties ahead.
What do you think about the enterprises' viewpoints in recent meetings?
The majority of enterprises are certain that they can overcome this hard time if the government does not put more obstacles on their business. The government's policies should be clarified. For instance, in order for them to develop an airport under the PPP scheme, the government has to accomplish all tasks under their responsibility, namely investment procedures, site clearance, and design. The corporation is in charge of financing the runways and terminals.
Vietnam Airlines also submitted a consolidation and development proposal. Will its state authority approve the proposal as soon as possible? Unless it is approved soon, the opportunity is missed.
Ho Chi Minh City real estate enterprises have complained about the legal process. Will the state authority review and ease the process for them? It's the state responsibility.
The enterprises are aware of the difficulties of the government. However, they also require the government to be more flexible and active in decision-making. An unusual situation calls for exceptional policies to obtain maximum efficiency and benefits for businesses and people.
Tu Giang
In recent talks with VietNamNet, Dr. Nguyen Duc Kien - Head of Economic Advisory Group to the Prime Minister - said the pandemic battle and mass media communications have to be adjusted to support economic development.