How will Vietnam overcome challenges to realize its development plans? Nguyen Dinh Cung, former head of Central Institute for Economic Management (CIEM), shares his perspective with VietNamNet.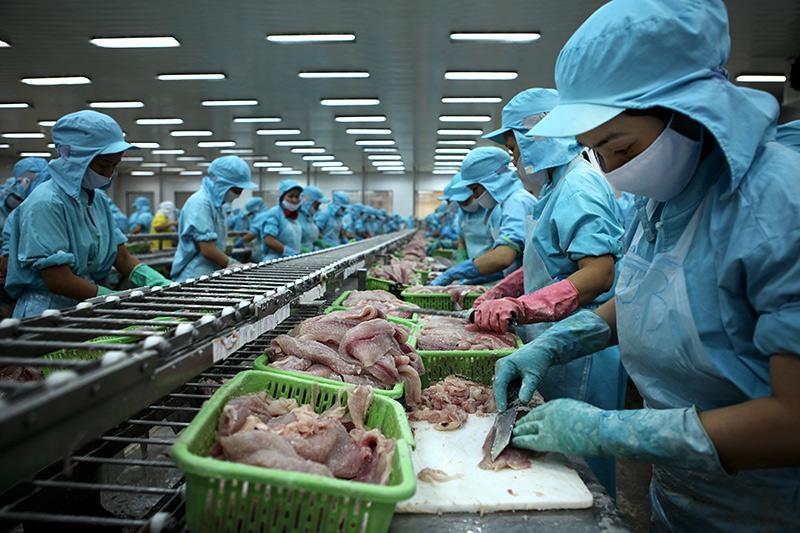 One of the great successes of economic reform in Vietnam since doi moi (renovation) is the establishment of a community of businesses from different economic sectors with many ownership modes. Vietnamese enterprises are operating under similar legal forms as in other market economies.
High in quantity, small in scale
In terms of quantity, enterprises in the private sector account for the overwhelming proportion, 97 percent, while SOEs (state owned enterprises) account for 0.38 percent and FIEs the remaining.
The enterprises employ 16 million workers. The workers in SOEs account for 7 percent, private enterprises nearly 60 percent and 33 percent in FIEs (foreign invested enterprises).
In terms of total assets, SOEs account for 28 percent, private enterprises 53 percent and FIEs 29 percent.
In terms of stockholder equity, SOEs account for 20 percent, non-state owned enterprises 56 percent and FIEs 24 percent.
In terms of net revenue, SOEs account for 14.5 percent, non-state owned 57 percent and FIEs 28.5 percent.
In terms of pre-tax profit, SOEs account for 21 percent. The figures are 36 percent for non-state owned enterprises and 43 percent for FIEs.
If considering financial efficiency, the ROE (return on equity) is 9 percent for SOEs, 4.5 percent for non-state owned enterprises and 15 percent for FIEs. Meanwhile, the profit to sale ratio is 5.6 percent for SOEs and FIEs, while it is just 2.4 percent for non-state enterprises.
The figures show that while private enterprises account for the overwhelming proportion, they mostly have small and micro scale, with very few enterprises having medium scale. They have low technology and low competitiveness.
Lacking inner strength and driving force to develop
This is attributed to several reasons:
First, the ratio of profit to revenue and to assets is too low. Stockholder equity is not high enough for re-investment and development. Therefore, most private enterprises have to rely on working capital from relatives and friends. Only a small part of the enterprises can access bank loans.
Most private enterprises lack capability to innovate and receive technology transfer, and lack the driving force to research, develop and renovate technology. In other words, private enterprises lack inner strength and motivation for development.
Second, one part of private enterprises doesn't want to expand investment to become large enterprises.
This is attributed to unclear and overlapping laws which can be understood and implemented in different ways by different state management agencies. The bigger that enterprises become and the more business fields they cover, the higher legal risks they face, which may cause big losses or loss of all of their assets that had been created over decades.

While private enterprises account for the overwhelming proportion, they mostly have small and micro scale, with very few enterprises having medium scale. They have low technology and low competitiveness.
In this situation, there is no reliable and effective tool and institution, especially independent courts, capable of protecting their rights and benefits.
Third, another part of private enterprises wants to grow but cannot, because they cannot access resources for investment and development. Surveys have found that capital costs are too high. The inability to get enough capital and access land are the big barriers for private enterprises in this group.
Fourth, some of the hundreds of thousands of private enterprises are crony enterprises. The number of these enterprises is not high if compared with the total number of operating enterprises, but they appropriate significant resources and deprive business opportunities from authentic investors and businesses.
The enterprises of this kind contribute to creating an unfair business environment which lacks transparency; distort the allocation of national resources; and distort the value and constrict the business motivation of genuine businesses.
It is the enterprises of this kind that make it difficult for other enterprises to access resources and business opportunities. This is a major obstacle for the development of private enterprises.
Large private groups vulnerable
Vietnam now has some large-scale private enterprises, called economic groups. There are some similarities and differences between the economic groups and groups in some Asian economies prior to 1979 as follows:
The similarities include investment in multi business fields; reliance on bank loans; lack of transparency in administration and business; and relatively friendly relations with the government. They are big if compared with the size of the economies, and so they are not allowed to collapse.
Regarding differences, some foreign economic groups specialized in manufacturing, developed strong R&D (research and development), and expanded their business across the region and the world. They have had specific products and strong brands. Meanwhile, Vietnamese private economic groups mostly target the domestic market, focusing on real estate and consumer services. They still cannot develop and master technologies in their fields and don't have global competitiveness.
It is obvious that Vietnam's private economic groups are not as powerful as Asian private economic groups before 1979, and they are vulnerable. If the businesses collapse, it will take a longer time to recover them and the collapse may cause bigger losses to the national economy.
Therefore, developing the private sector, including economic groups, in a balanced, effective and sustainable manner must be a top priority task in the coming time.
It is necessary to amend unreasonable policies to help private enterprises increase their strength and overcome obstacles so they can feel secure to expand investment for development.
The 13th Party Congress Resolution has set specific goals for Vietnam's socio-economic development.
By 2025, Vietnam would become a developing country with industry going towards modernization and income surpassing the lower average level.
By 2030, Vietnam would become a developing country with a modern industry and higher than average income.
By 2045, it would become a developed country with high income.
Nguyen Dinh Cung

The 13th Party Congress Resolution says Vietnam aims to become a developed country with high income by 2045, when it will celebrate the 100th anniversary of the country's establishment.

Many Vietnamese tycoons regret that the largest beer company in Vietnam, the Saigon Alcohol Beer and Beverage Joint Stock Corporation (Sabeco), has fallen into the hands of Thai investors.