To develop electric vehicle industry, charging stations, batteries and reasonable prices are all needed. But an overall policy for these issues is not yet available in Vietnam, particularly battery waste disposal and treatment.
Electric cars are cleaner than internal combustion engine cars (fueled by petrol and oil). This is considered a global solution to the problems of air pollution and climate change. But are they as clean as people imagine? The answer is 'no'.
"Electric vehicles themselves, if being manufactured on a large scale, will also create many problems for the environment such as the battery making and battery discharge process; rechargeable electricity from fossil energy sources (thermal power) or new energy, renewable energy (solar power, wind power)," said Mr. Nguyen Trung Hieu, head of Policy Subcommittee of the Vietnam Automobile Manufacturers' Association (VAMA).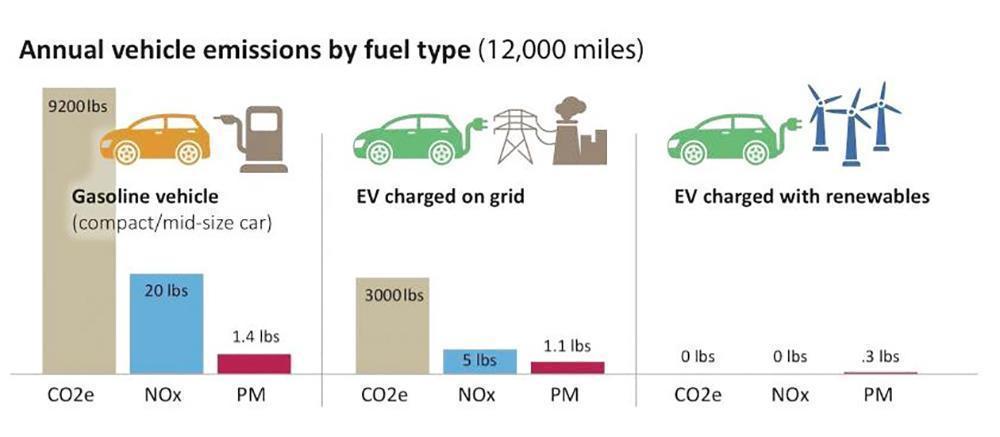 The development of electric vehicles will greatly increase the demand for electricity. In countries with huge sources of renewable energy such as hydropower, wind power and solar power, the use of electric vehicles will significantly reduce air pollution.
In countries with large sources of thermal power (coal, gas, oil) like the power structure such as Vietnam, the use of electric vehicles only helps to reduce air pollution in urban areas thanks to replacing petrol cars with electric cars. The overall effect of environmental protection will not be thorough. In other words, electric cars will also put pressure on increasing thermal power capacity, a source of pollution.
Instead of having to breathe in fumes from petrol cars, we will still be exposed to toxic gas and dust, but possibly less from thermal power plants.
A more important and long-term environmental problem that countries around the world are dealing with is the production of batteries and the disposal of waste batteries of electric vehicles at the end of their life.
The battery is one of the most important parts of an electric car, accounting for about 30% of the cost of a vehicle. Most electric cars currently use Lithium-ion batteries. There are a few hybrid models from Toyota that use nickel metal hydride batteries.
Lithium-ion batteries contain several metals such as Li, Al, Ni, Co, Mn, Fe, and organic solvents such as Dimethyl Carbonate (DMC), Propylene Carbonate (PC), Ethylene Carbonate (EC) and Hexafluorophosphate (PF6). Thus, lithium batteries are not treated thoroughly and will pollute the environment from metals and electrolytes. The danger is much higher than air pollution.
However, Dr. Dam Hoang Phuc from the Institute of Dynamic Mechanics at Hanoi University of Science and Technology, who has researched this issue for a long time, said: "Don't worry about environmental problems and saying no to electric cars. Electric vehicles are not non-polluting, but it is concentrated pollutant that we can completely manage based on legal corridors and modern science and technology."
Roadmap to treat battery waste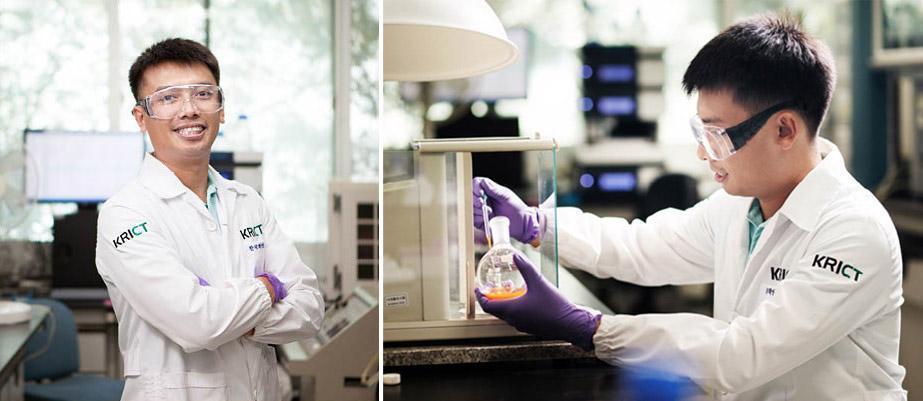 Researcher Hans Eric Melin said the amount of Lithium-ion batteries in the world is increasing rapidly, from more than 1 million tons in 2016 to nearly 1.5 million tons in 2020, and may reach nearly 5 million tons by 2025.
This will be a concern and burden for many countries in coming years if the handling of electric vehicle batteries is not done in a methodical way.
Forecast of Lithiumion batteries by Hans Eric Melin, published in the documents: "State-of-the-art in reuse and recycling of Lithiumion batteries – A research review" and "The lithium- ion battery end-of-life market".
In Vietnam, electric cars are still a relatively new concept. According to data from the Vietnam Register Agency, Vietnam had about 240 electric cars in 2019, more than 400 in 2020 and nearly 600 electric cars were imported into Vietnam in the first quarter of 2021.
In total, there are more than 1,200 electric cars in operation, including Hybrid cars in the country.
The topic of electric cars recently became a "hot trend" in public opinion when Vinfast officially launched its first electric car model, and also the first electric cars in Vietnam.
With the determination to realize the dream of manufacturing "made in Vietnam" electric cars of Vinfast and the import of electric cars, it is forecast that the number of electric vehicles in Vietnam will increase rapidly in the near future.
With an average lifespan of Lithium-ion batteries of 10-15 years, Vietnam needs to prepare a scenario to actively handle waste batteries in the next 10 years.
Currently, the Ministry of Natural Resources and Environment has not had specific regulations on the process of handling Lithium-ion batteries of electric vehicles. In Appendix 1, Circular 36/2015/BTNMT on hazardous waste management, there are only regulations on classifying hazardous waste into groups including lead batteries; Ni-Cd batteries (Nickel, Cadium batteries); batteries containing mercury; and other batteries.
Lithium-ion batteries of electric cars are named in the same list with many other types of batteries and accumulators and still treated by similar measures used with other kinds of waste batteries: recycling, metal separation, packed and reserved in cells.
With many years researching Lithium-ion batteries, Dr. Hoang Quoc Viet from the Vietnam Institute of Standards and Quality, said that in South Korea, the recovery and recycling of metals in batteries is usually conducted by chemical and mechanical methods.
"These methods are not too complicated, but the treatment requires a large amount of chemicals and electricity. In addition, initial investment is also required to build a standard treatment system," he said.
Dr. Viet said that the Vietnamese Government should have a specific roadmap to encourage manufacturers to choose appropriate Lithium-ion battery technology, with high durability, and have a subsidy policy for customers who use this type of battery. At the same time, it is necessary to immediately develop a process to treat waste batteries and electric vehicles at the end of their life in order to "get ahead" of treatment technology and avoid a solid waste crisis in the future.
Electric cars are a beautiful dream, but they are not a perfect "green" vehicle. If Vietnam wants to enter the electric vehicle market, it needs to prepare sustainable foundations before this type of vehicle explodes in the near future.
Hoang Hiep

Vietnam has the opportunity to manufacture electric cars more easily than other countries with already well-established auto industries because Vietnam has no auto industry that would need to to sacrificed, experts have said.

Only when fast-charging batteries along with a nationwide system of charging stations will electric cars become popular in Vietnam.