The kindness of "night-road knights" has made a massive contribution to reducing traffic accidents, and has won acclaim from the people and the government of Binh Tan District, HCM City.
Video: A night of the 'night-road' knights.
"As a builder, I often come home late. There are times when my motorcycle breaks down along the way, leaving me spent by the time I arrive home because I had to walk it. That can exhaust me as a young man, let alone women or even older people. The idea of getting on the road to offer support to those in need entered my mind," said Nguyen Thanh Hien, head of the People's Support Team of Binh Tan District in HCM City.
Starting with only a few of his best friends, he expanded the team to 32 members after a year. At 8pm daily when the last shifts return home, they go on their mission to travel to the nooks and crannies of Binh Tan district to offer free vehicle services, along with provision of first aid in case of road accidents and assistance to the drunk or the lost. People can also have quick access to emergency inquiry from 8pm to midnight daily via a hotline number published by the team.
Le Truong Hai, the team's vice head, confided that in the early days they only helped people with vehicle problems or who were drunk. However, the team has recently done more like finding relatives of victims of unknown identity.
"In previous years, the team provided support to the intoxicated, especially in alcohol-impaired driving crashes, which has been less rampant because of stricter sanctions on alcohol violations. The team now mainly assists those with vehicle troubles on night roads," Hai said.
"I work as a daytime delivery person, and at night, I'd rather join the team than stay home or hang out. This little thing is my source of serotonin," said Le Hong Thanh, 31, who takes part in the team via social media.
Vo Thi Kim Ngan, 25, the only female of the team, said that she begged to join. "It's such an honor to be a part of what they are doing. My job is to support other members in giving first aid to traffic accident victims, especially when they are women, " she said.
The challenges
The kindness of the team has made a massive contribution to reducing traffic accidents, and has won acclaim from the people and the government of Binh Tan District.
According to Hien, offering help is not always effortless as it seems. The team has many times been accused of deliberately approaching victims to steal property, or to do this for fame. The team has even suffered from nails spread on objects, which were done by vehicle repair shops who wanted to win back customers. And it requires they have a sane mind when helping drunk people since the team members are often insulted, or even assaulted. Remaining calm and professional can ensure the safety of both caregivers and recipients.
Some people with bad intentions have taken advantage of the team's name for their own gain. "There once was a bad guy who detected a drunk person sleeping on the bridge rail, so he approached the victim, claiming he was a team member and then required this person to show personal papers. He then snatched it and his money and drove away," said Hien.
The team came up with a solution of wearing a uniform with a designed logo and a hotline number printed on the back. After nearly three years, the image of these "night road knights", as they are called, wandering the streets offering kind help has endeared them to a great many people in Binh Tan District.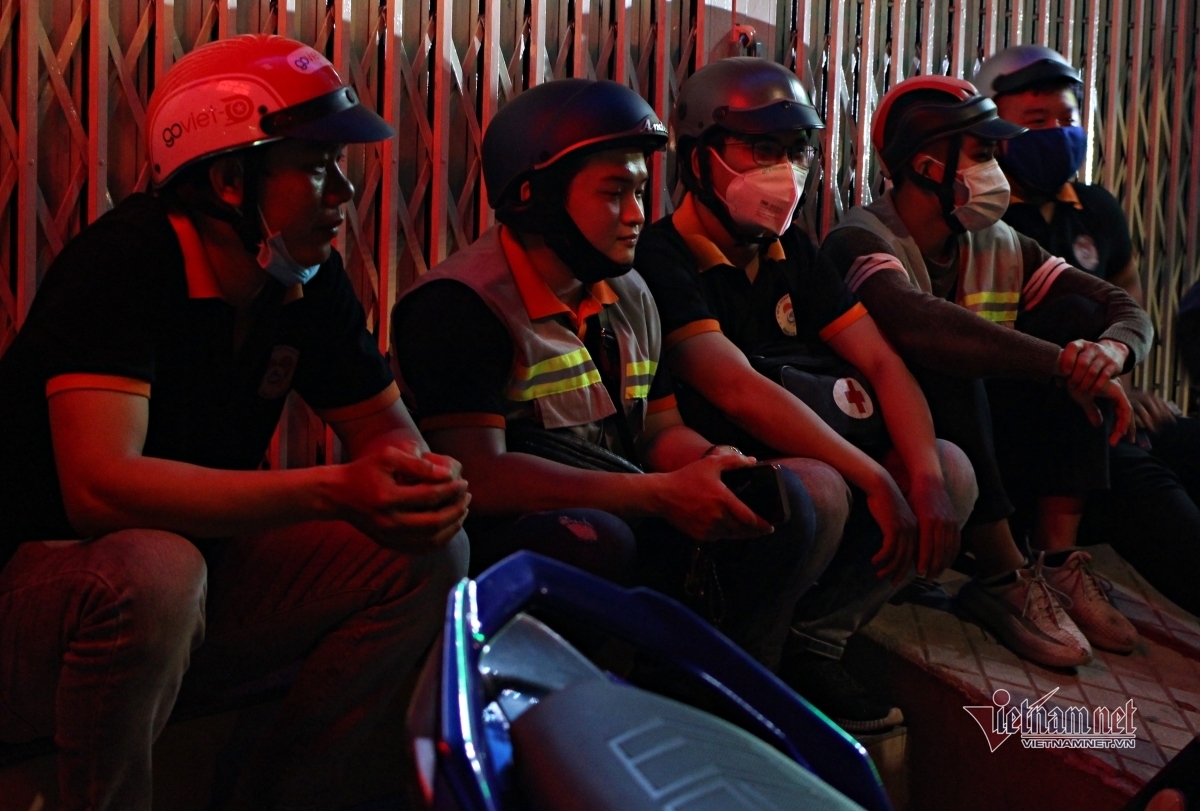 Some members of the team take a short rest before doing their daily work at night.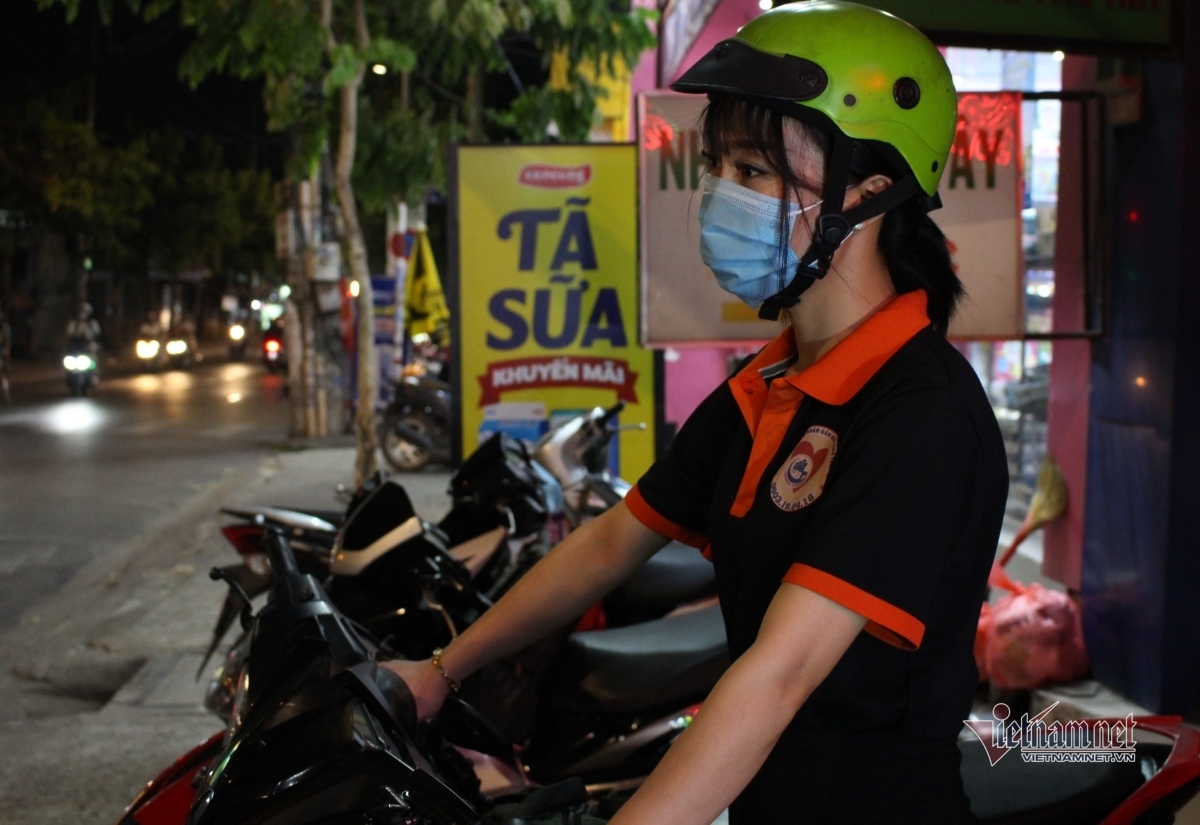 Kim Ngan - the only woman in the team.
Team members provide free services for passers-by.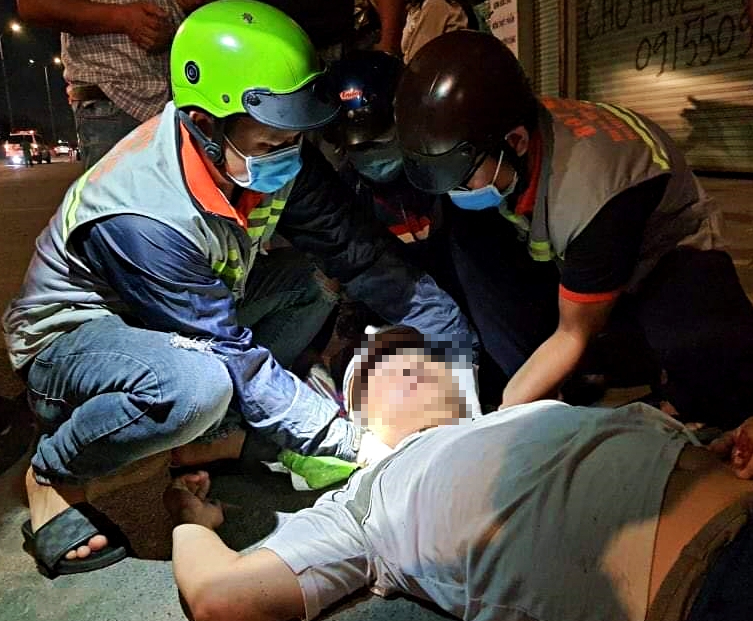 They help people in distress.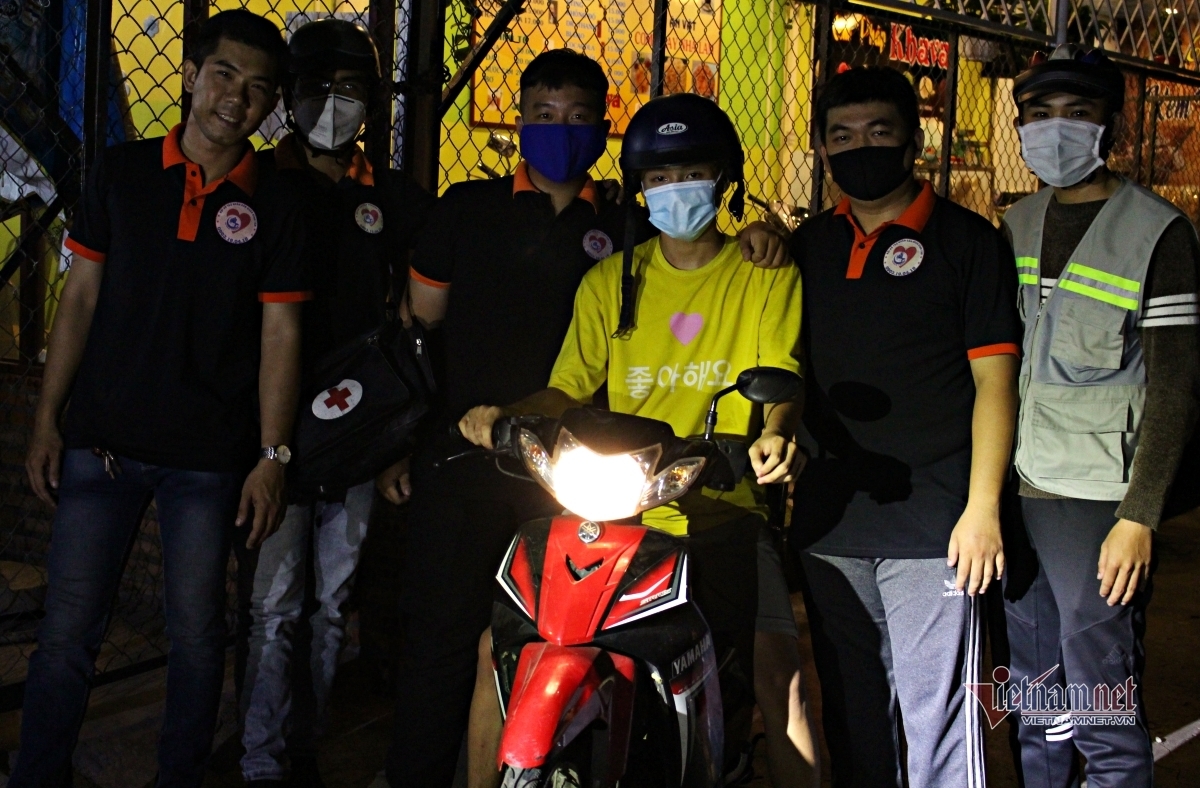 They are happy to help others.
Nguyen Son

"The first day I went up the hill to pick up the soil, when I finished, I looked back and found that my field was the most slanted. At that time, I just wanted to find a hole in the ground to hide from embarrassment," Cao Khue said.

Leaving the urban life and a highly paid job behind, May chose to settle in a mountainous area, and enjoy gardening and farming.