Mr. Hoang at a very young age was driven by a strong sense of destiny to seek old values manifested in antiques, particularly attire from Vietnam's last feudal dynasty – the Nguyen Dynasty.
Nguyen Huu Hoang, 47, from Phu Vang district in the central province of Thua Thien Hue province is famous for his huge collection of antiques of the Nguyen Dynasty. His house at No. 10 Nguyen Sinh Cung Street in the ancient capital city of Hue abounds with thousands of antiques that are the fruits of his 30-year pursuit of relics.
His passion burgeoned around the age of 15 or 16.
"My understanding of antiques was initially limited in those days. I was simply fond of them a lot," he said.
Mr. Hoang two to three years after high school worked as a mosaicist until he was proficient and had financial stability. With the money earned, he then spared no expense in getting ancient objects. His love for them grew so huge that at the age of 20 he decided to leave home for Dong Ha City in the central province of Quang Tri and go on the hunt cycling to every nook of the land.
"I get the purchases sorted out before putting some on sale for reinvestment and travel expense compensation. I keep of course the majority of them. Type of antiquity may vary by region. Items like rewards or outfits from old courts still remain in many villages, particularly where there were officials in the court," Mr. Hoang said.
He isn't able to purchase the desired pieces all the time, but traveling does broaden his horizons.
Wandering around the mountains of Khe Sanh, Lao Bao, Mr. Hoang found a great many items that he never imagined he would see: Nguyen court costumes, including robes of kings, mandarins, generals...
"This royal attire is associated with the fleeing of King Ham Nghi and his entourage. Still there is no sharp evidence that it belongs to specifically the King so I would not say for sure," Hoang shared. That precious piece was bought from a 92-year-old village elder in Ka Tuc village, Lao Bao town in Quang Tri province.
"The village patriarch shared that these artifacts were purchased from the previous generation in the village of Cua in Cam Lo district, Quang Tri province. This information is consistent with the event that King Ham Nghi was first stationed in Tan So, and had to beat a hasty retreat when exposed. With that said, the king and the mandarins must have been wearing only plain clothes to not attract any attention," Mr. Hoang continued. There was a remarkable amount of inducement before he could convince the village elder, who finally capitulated and sold the priceless costume to him.
Not keeping all of them to himself, Hoang also transferred 41 antiques to the Ho Chi Minh City Museum for better preservation and public contemplation.
His travel to Laos to buy a shirt of a martial arts general of the Nguyen Dynasty was among the most unforgettable trips for Hoang. It was around 2006, and he brought along VND40 million (nearly $2,000) and waded into the Sesan River to Laos. The owner unfortunately had no intention of selling it. Years passed and Hoang never gave up hope. He persisted in travelling back several times and talking the seller into it. The predestination he believes he has with ancient stuff didn't let him down in the end. The euphoria after that successful purchase kept Hoang up all night.
Biding his time for almost a decade before actually owning some item is not a rarity for him. The man, with the passage of time, has become even more mindful of how destined he feels for all of this.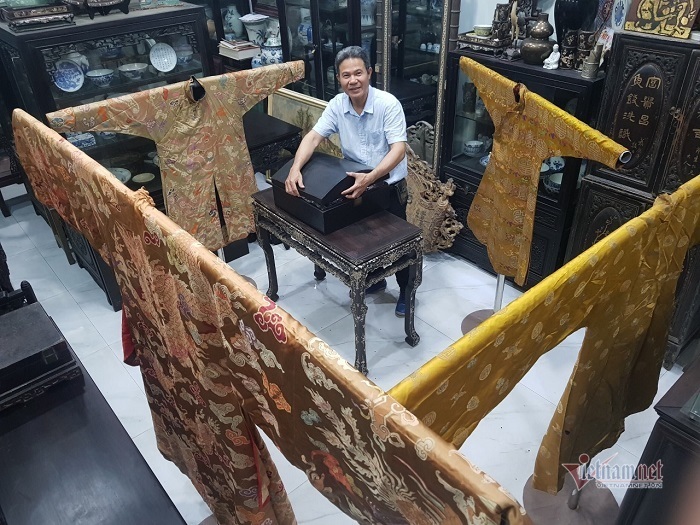 Mr. Hoang with his Nguyen royal attire.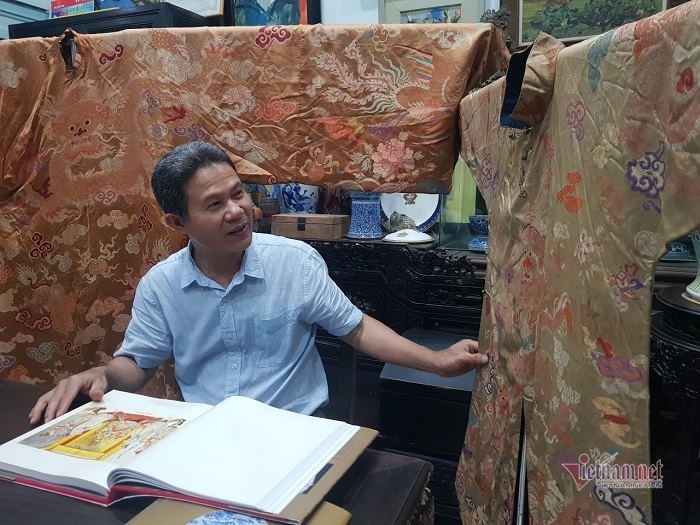 Over 100 Nguyen royal costumes have been collected by Hoang
Glazed porcelain treasured by Hoang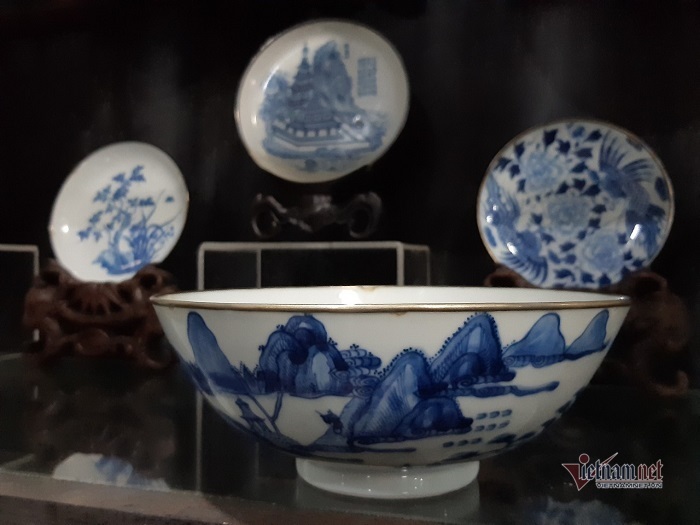 A bowl of Lord Nguyen Phuc Chu - one of the Nguyen lords who ruled southern Vietnam 1691-1725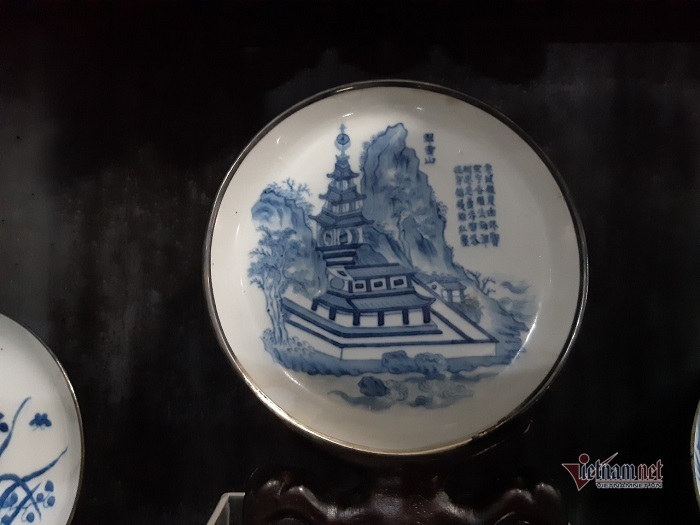 An ancient plate from the Nguyen Dynasty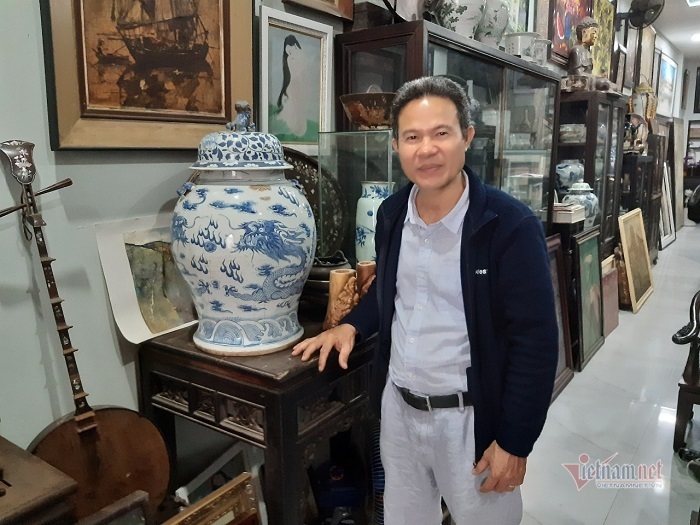 Hoang believes that he was predestined to collect antiques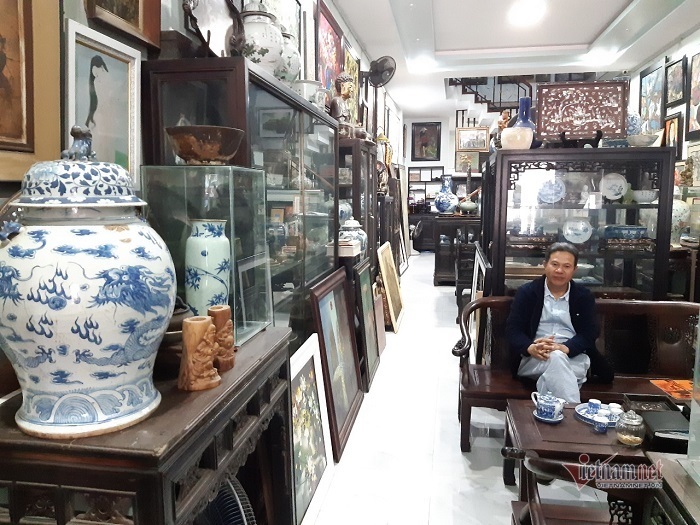 Hoang's valuable assets
Quang Thanh

Invaluable antiques at historical sites in HCM City have been stolen recently.

The ritual "Tien Xuan Nguu" of the Le Trung Hung Dynasty (16th to 18th centuries), a unique rite in the old court has been re-enacted at the Imperial Citadel of Thang Long in Hanoi.