Vietnam's traditional craft of making Do or poonah paper dates back thousands of years. Although this paper has been used widely in Dong Ho paintings and other Vietnamese folk art, the techniques of making Do paper are on the verge of extinction.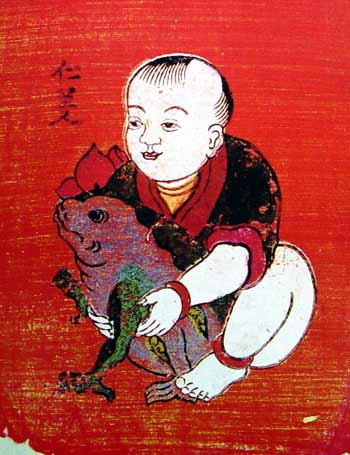 A Dong Ho painting on poonah paper
The art of making poonah paper in Vietnam is said to date back to the 3rd century AD. Vietnam has several villages known for their poonah paper making craft, including Xuan Duong O and Dong Cao in Bac Ninh province, Mai Chu in Thanh Hoa province, and Suoi Co in Hoa Binh province.
In Hanoi, Yen Thai village specializes in making paper for writing and printing while Ho Khau and Dong Xa village focus on making paper for folk paintings and Trung Nha village is famous for making "sac phong" or king's certificates to confer titles on people during the feudal era.
For centuries, this paper-making craft has supplied paper for folk paintings, books, and calligraphy, but now it is on the verge of extinction, according to artist Nguyen Manh Duc.
"Do or poonah paper has great aesthetic value and is favored by many artists, especially painters. Our customers prefer paintings on Do paper to those drawn on other materials, including silk. The Do paper making craft needs to find new markets in order to survive and this will require collaboration between government agencies and craft villages. It will also require a new technology for making Do paper," said Duc.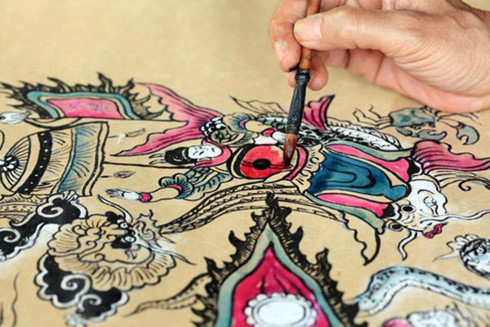 Poohnah paper is used to make Hang Trong folk paintings and other products such as envelopes, artworks, and calligraphic works. (Photo baomoi.com)
Poonah paper is made from tree bark. It looks thin but it's durable. A sheet of Do paper can last for centuries. That makes it superior to most other types of paper.
"This trade flourished in the past when Do paper was used frequently in daily life. This paper is no longer used for everyday writing, so new uses need to be found to increase its chance of survival. Our family is now providing Do paper to several military agencies, state archive agencies, and young people who want to produce calligraphy and water color paintings. Some steps of the Do paper making process are now done by machine to save time," Ngo Thu Huyen from the Do paper making village Duong O in Bac Ninh province said.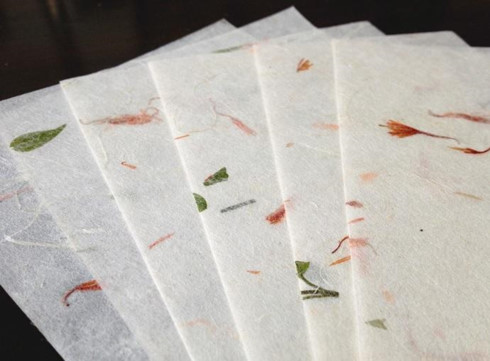 Fine-art products made from poonah paper
The most special kind of Do paper was once used for "sac phong" or king's certificates to confer titles during the feudal era. This kind of paper is durable enough to last up to 700 years. Similar paper made in Japan, China, and the Republic of Korea lasts no more than 400 years.
The Lai clan of Hanoi's Trung Nha hamlet were the only clan granted permission by the royal court to produce "sac phong" in the past. Now most of the village's artisans have passed away and the craft has all but disappeared, said Lai Phu Thach who lives in Trung Nha in Hanoi's Cau Giay district. 
"Although we no longer produce 'sac phong' our family still possesses the technique of making this special kind of paper. This technique was handed down to me by my father and I am the only person capable of making 'sac phong'. I really hope that authorized agencies will do something to preserve this craft, which exists no where else except in our village," said Thach. 
Do paper is no longer used just for traditional arts. It is now used to create contemporary decorative and fine arts. Made-in Vietnam Do paper products are now available for export. VOV5

The tradition of pottery making plays an important role in the socio-economic and cultural development of the Cham ethnic people. Pottery items are used in the daily activities of Cham families.

In his late 20s, Ho Van Thang decided to launch his first business growing the species of chili pepper his family has treasured for centuries on the western mountain of Quang Tri Province.