Digital transformation is taking place strongly in Vietnam. Tens of thousands of technology businesses have been established in a short time, promising to create new growth engines for the economy.
The high-tech factory of Dien Quang Lamp Joint Stock Company in Ho Chi Minh City Hi-Tech Park is the place to mark the strong digital transformation of this senior company. Formed as a manufacturer of traditional electrical equipment, Dien Quang is transforming from an equipment manufacturer to a provider of total solutions in electricity, lighting and information technology. 
Visiting the exhibition area of technology solutions of Dien Quang, one will be impressed by models of smart homes, smart lighting systems.... Last December, Dien Quang Smart V2 was certified by the Ministry of Information and Communications as one of the top 10 excellent digital products. 
A Dien Quang representative told VietNamNet: "This is a Make-in-Vietnam product of Dien Quang. We plan to provide it to local customers firstly under the motto, 'Vietnamese people use Vietnamese products'. As a locally manufactured product, the design can be changed according to the needs of customers and investors. The software is also developed by Dien Quang, so it is possible to customize and change up to customer's need."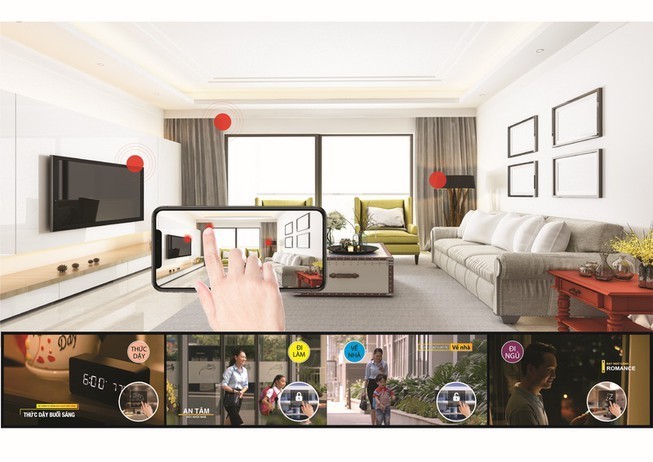 Digital transformation is taking place strongly in Vietnam.
Performing digital transformation to create many Make-in-Vietnam products to serve customers is the path many Vietnamese businesses are pursuing.
The State-owned Vietnam Electricity Group (EVN) has also promoted the digital transformation process in recent years. Most transactions between EVN and its customers have been digitized and performed on digital platforms, such as QR code, customer care application Epoint, chatbot...
"Our customers, including pensioners, can stay home and click a computer mouse to get access to electrical services ranging from contract signing to power meter installation, power bill payment and troubleshooting," said EVN's Deputy General Director Vo Quang Lam.
Initially, EVN set out the goal of basically completing digital transformation by 2025. At a recent meeting with leaders of the Ministry of Information and Communications, this group decided to shorten the time to 2022.
Activate the new growth engine
In fact, digital transformation in Vietnam is going on very strongly. It does not only take place at large corporations but even at restaurants and small shops.
People have applied "digital tools" to increase sales, to reach more customers at a more reasonable cost. The habit of using cash is also gradually changing, replaced by various forms of electronic payment and online payment.
According to a report by the American Chamber of Commerce (AmCham) in Vietnam, like many other countries, the Covid-19 pandemic has strongly boosted Vietnam's digital economy in general and e-commerce in particular. Schools and offices across the country have turned to online solutions, and online orders grew tenfold during the period of social distancing.
"Organizations and businesses that rapidly deploy new platforms, applications, and services have shown a better response to the pandemic. They strive to maintain business continuity, while moving to remote work and learning, and even experimenting with new ways to meet customers' needs," said an AmCham representative at the annual Vietnam Business Forum 2020.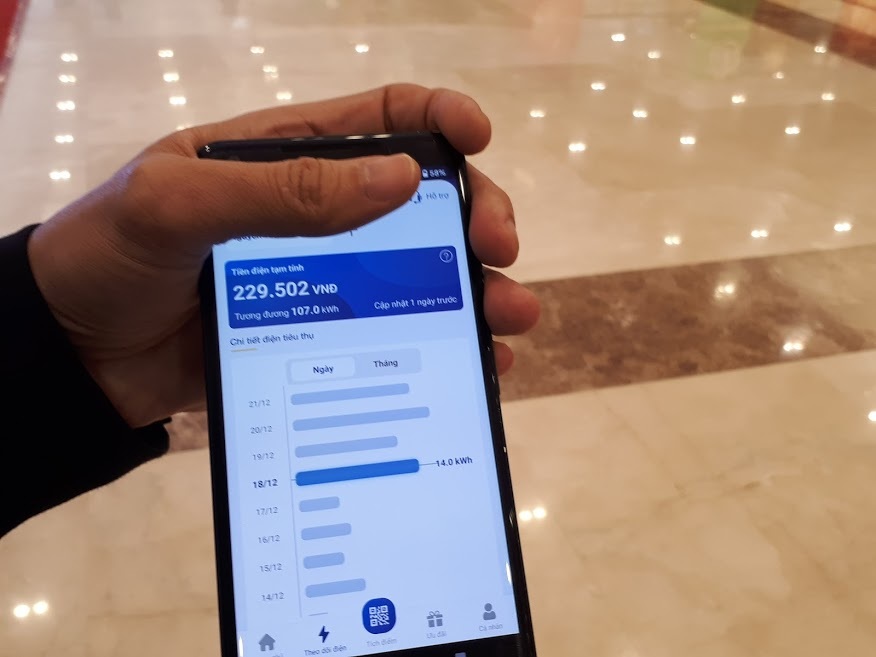 Most transactions between EVN and its customers have been digitized and performed on digital platforms, such as QR code, customer care application Epoint, chatbot...
This is also the driving force for the birth of many Vietnamese technology enterprises. The "fertile land" brought about by digital transformation will be a source of life and development for these young businesses.
According to the Ministry of Information and Communications' report at the Vietnam Digital Enterprise Development Forum 2020, after one year of implementing the Make-in-Vietnam strategy, more than 13,000 digital technology businesses were born, up 28%. Vietnam had a community of over 58,000 technology businesses. This is a record number when policy makers at first thought the highest number would be only 6,000 businesses a year. Accordingly, the target of 100,000 digital businesses by 2030 can be reached by 2025.
These will be the new growth engines for the Vietnamese economy. A recent report of the National Center for Socio-Economic Information and Forecasting said that the Industrial Revolution 4.0 and the digital economy are forecast to develop faster after the outbreak of the Covid-19 pandemic, enabling Vietnam to speed up economic restructuring, changing the growth model based on science, technology and innovation.
Taking advantage of the rapid development of the industrial revolution 4.0 can create a foundation for Vietnam to accelerate its transformation, from a model of growth based on resources, low-cost labor and capital intensive work to a growth model based on productivity, quality and efficiency.
A study by the Vietnam Institute of Economics recommends changing thinking, turning information technology and digital transformation into an important push and foundation to support the recovery process, strengthen resilience capacity and improve growth quality towards efficiency, greenness and sustainability.
Luong Bang

Technology utilization and market development are the keys to development of Vietnam's agriculture.

The Covid-19 pandemic has accelerated digital transformation, forcing businesses to adapt quickly even though they are not ready for it.