Festivities celebrate holiday season in HCM City
HCM City is preparing to launch a series of festivities to celebrate the New Year and Tet holidays (Lunar New Year).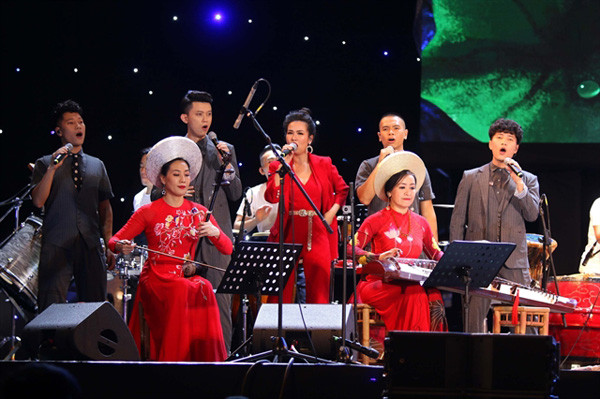 The 2022 Hò Dô (HOZO) International Music Festival will be held from December 8-11, bringing Vietnamese and the world's music to the city's residents and tourists.
Hundreds of famous international and Vietnamese musicians and local performers will offer performances at two outdoor stages at Nguyen Hue Pedestrian Street in District 1 and the Thu Thiem Park in Thu Duc City from 8am to 11pm.
Highlighted musicians include twelve-time Grammy Award winning singer, songwriter and producer Babyface, Grammy-nominated singer-songwriter Alastair Moock, and Moscow-based band Leoid and Friends.
Vietnamese artists will include Tung Duong, Bui Lan Huong, Soobin Hoang Son and Dong Nhi.
Deputy head of the city Department of Culture and Sports, Nguyen Thi Thanh Thuy, said the festival would not only connect Vietnamese music with the world but also send a positive energy to the community.
The department will kick off a hot air balloon festival at 6:30 am on November 8 at Thu Thiem Park.
The city will celebrate the New Year with a music countdown party on Nguyen Hue Pedestrian Street on December 31, featuring a lineup of famous Vietnamese singers and rappers.
After the countdown, there will be a 15-minute fireworks performance beginning at 12am on New Year's Day at Thu Thiem Tunnel.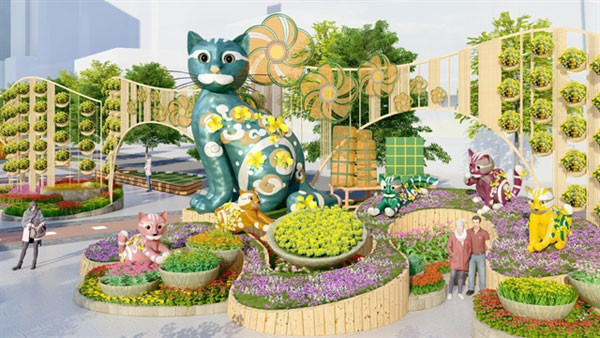 Meanwhile, the Tet celebration will include 19 events highlighting a dynamic city full of love and kindness.
Familiar festivities such as the flower fair and flower street will be held during the Tet holiday, falling on January 20-26 or December 29 to January 5 of the lunar calendar.
The Nguyen Hue Flower Street, the city's most visited attraction in Tet, will open from January 19-26.
This year's 600-metre flower street, with the theme Xuân An Vui – Xuân Thịnh Vượng (Happy and Prosperous New Year), extends from the statue of President Ho Chi Minh in front of the People's Committee headquarters down Nguyen Hue pedestrian street to Ton Duc Thang Street.
To celebrate the mascot of the year 2023, the entrance of the street will be decorated with four-metre cat statues.
More than 100 kinds of flowers, including chrysanthemums, roses, orchids, azalea, lotus and cactus, will be used in arrangements on the street.
As usual, the Tet Book Street Fair will take place on Mac Thi Buoi, Nguyen Hue and Ngo Duc Ke Street in District 1 on January 19-26, featuring thousands of book titles on various subjects from major Vietnamese and international publishers and distributors.
Meanwhile, the annual HCM City Spring Flower Fair will open from January 16-27 at Tao Dan Park, featuring more than 2,500 endangered and imported plants and ornamental plants.
Source: Vietnam News