Fighter Duy Nhat reaches World Games semi-finals
Vietnamese fighter Nguyen Tran Duy Nhat progressed to the semi-finals of the ongoing World Games which is being held in Birmingham in the United States.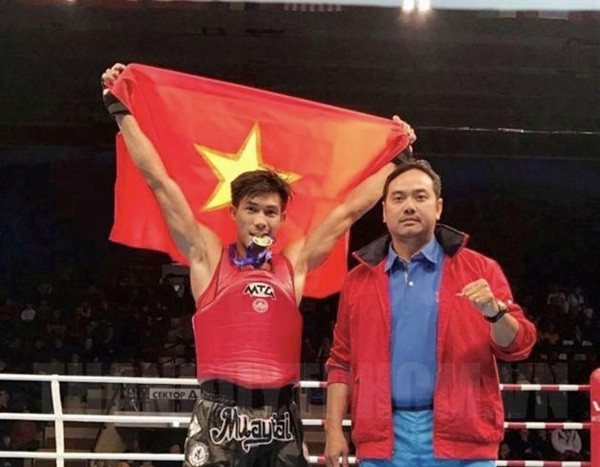 Duy Nhat beat Saif Rui Botelho of Portugal 30-27 after three rounds in the quarter-final stage of the men's 57kg category in Muay.
Moving forward, the seven-time world champion is set to face 26-year-old fighter Vladyslav Mykytas of Ukraine.
This marks the first time that Duy Nhat has competed in the World Games that attracts the participation of a number of strong fighters from around the world.
The World Games is an international multi-sport event which includes sports that are not contested in the Olympics.
The event is hosted every four years and usually takes place one year after the Summer Olympics. The current competition is scheduled to conclude on July 17.
Source: VOV