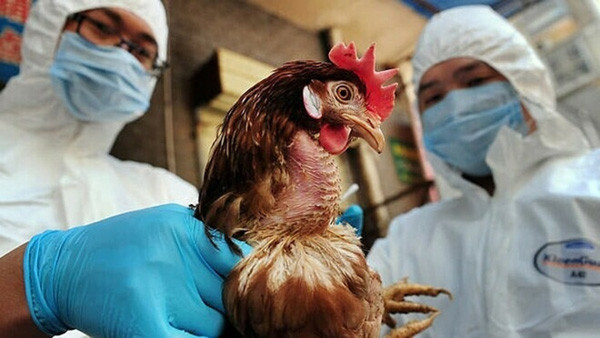 This is the first human avian influenza A (H5) infection that has been recorded in Vietnam after more than eight years, according to experts.
Relatives of the child patient said they killed a sick chicken for food more than two weeks ago and the child suffered from fatigue, yellow skin, yellow eyes and vomiting.
She was diagnosed with acute liver and renal failure at the local medical facility on October 7. The patient was then transferred to the National Children's Hospital in Hanoi where she tested positive for the avian influenza A (H5) virus and the result was confirmed by NIHE on October 17.
NIHE deputy director Assoc. Prof. & Dr. Tran Nhu Duong said his institute immediately dispatched a group of healthcare workers to Phu Tho to conduct epidemiological investigations and assist with epidemic control measures.
Sixty-five people who had come in contact with the patient all tested negative for the virus, said Duong, adding that control measures in place have helped prevent the virus spreading out to the wider community.
Source: VOV