Food-delivery apps need to focus on sustainable growth
By offering many promotions, food delivery apps can quickly gain market share, but they also end up creating unsustainable growth.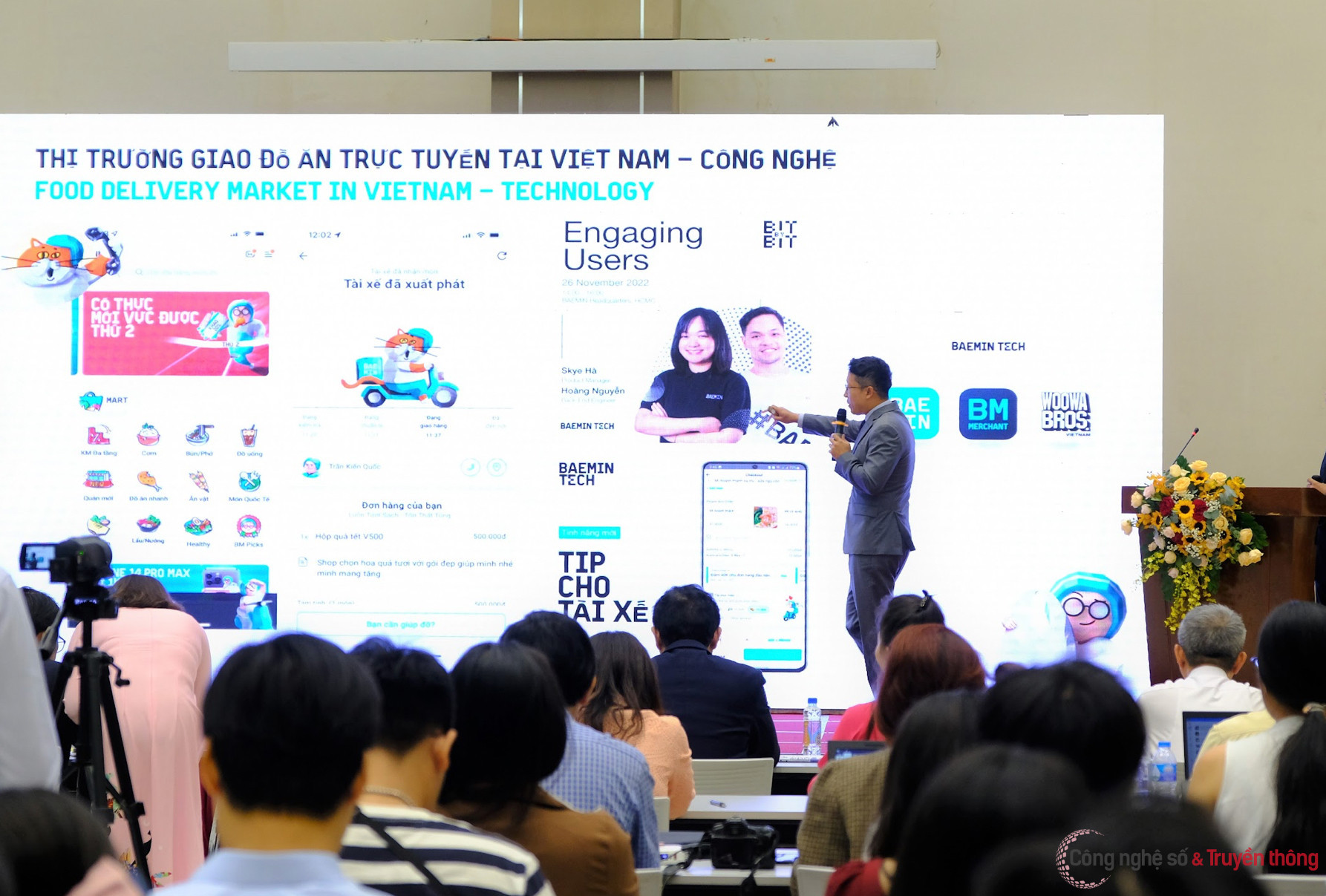 The domestic e-commerce market has been growing rapidly and generating new consumption trends.
Google, Temasek and Bain & Company predict that Vietnam's e-commerce may reach $32 billion in the next three years and $52 billion by 2025 to enter the top three in Southeast Asia.
According to Q&me's research, food delivery services are becoming popular with 83 percent of people, with 77 percent using at least one delivery app on mobile phones.
Grab, Shoppee Food, Baemin and Gojek are the most popular food delivery apps in Vietnam.
Jinwoo Song, CEO of Baemin Vietnam, pointed to three factors in food delivery development, including the readiness of customers, facilities and technologies.
"Vietnamese consumers have a high readiness level. They quickly catch up with trends and use technology fluently. They are open to new cultures and urge businesses to invest to develop new features," Jinwoo Song said.
He said digital banks, online payment platforms and apps allow more convenience. Meanwhile, the number of qualified technological engineers in Vietnam is increasing significantly, helping the local market.
However, a main problem is excessive investment in preferential offers. Sale promotions help to quickly gain more users. However, this creates unsustainable growth and causes an imbalance in the targeted market.
"Apps with many preferences will regain users. However, if users use apps just because of this, they will turn their back when these preferences no longer exist," he said.
Favorable conditions created by state agencies and improved efforts by e-commerce firms are needed for sustainable growth.
Duy Anh