Foreigners to bear costs of Covid-19 treatment in Vietnam: PM

Ideas suggest that Vietnam should not offer free treatment for foreigners as it will cause financial burden.
Vietnam will charge foreigners who receive Covid-19 treatment in the country, Prime Minister Nguyen Xuan Phuc said at a recent meeting.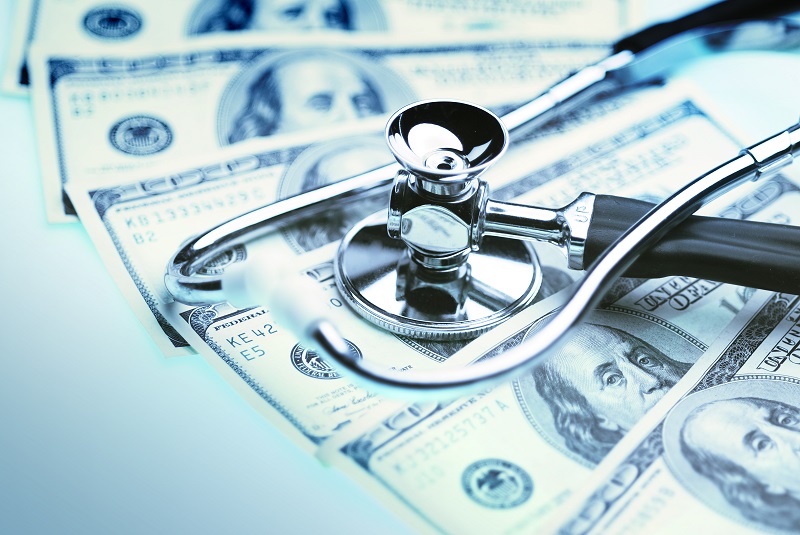 Ideas suggest that Vietnam should charge foreigners for Covid-19 treatment
The foreigners, however, will not have to pay fees for quarantine and testing, the PM said in a statement.
Meanwhile, Vietnam offers free treatment for its residents who are infected with the new coronavirus (SARS-CoV-2), the PM affirmed.
Recently, a number of locals have expressed concerns about Vietnam's free treatment and financial burden following the rising coronavirus cases of foreign patients.
Supporting ideas
Journalist Nguyen Cong Khe, former editor-in-chief of the Thanh Nien newspaper, wrote on Facebook that Vietnam seems to be becoming a shelter for foreigners who come to hide from the epidemic in their countries and benefit from free treatment.
A blogger was quoted by the Voice of America (VOA) as saying that he absolutely agreed with the PM's decision as the country will face an increase in the number of SARS-CoV-2 infections and foreigners form a major part. No need to cover all treatment costs for foreign patients in a poor country like Vietnam, even developed countries like the US or some European countries don't do that for their own residents, he said.
Doan Quang Viet, an admin of a webpage in South Korea (hanquocngaynay.info) living in Seoul said that Vietnam should charge foreign patients for Covid-19 treatment as the number of infected cases would rise ahead and cause financial burden for the government.
Pham Thi Oanh, a director of Mbluetourkorea Tourism Company in South Korea, was surprised at Vietnam's free-of-charge quarantine for people coming from and traveling across epidemic-hit areas. She said that the huge number of people will cost the government a large amount of money.
Regional countries
Singapore from March 7 has charged all foreigners who are on short-term visit passes for their treatment for Covid-19 in the country, excluding the testing fee. The costs range between US$4,300 and US$5,800, Singaporean media quoted the Ministry of Health.
Thailand, meanwhile, has required a health/travel insurance with a minimum of US$100,000 cover in Thailand and a health certificate certifying they had no sickness related to Covid-19 in the past 14 days. The regulations are required for visitors from South Korea, China, Macao, Hong Kong, Italy, and Iran, according to Thai Airways.
Vietnam now has confirmed 53 cases infected with the new coronavirus, including 16 cured. Among those under the treatment, 13 are foreigners who include 10 Britons, one Irish, one Mexican, and one Czech.
Vietnam to test Covid-19 for visitors from Schengen countries
Vietnam has requested provincial governments to test all people coming from epidemic-hit countries and territories from March 14 for novel coronavirus detection.
Besides being quarantined for 14 days, those arriving in Vietnam from or through Schengen states will undergo Covid-19 tests for early detection, VnExpress quoted the National Steering Committee for the Prevention and Control of Covid-19 as saying.
It is expected that in the coming days, there will be an upsurge in the arrival of Vietnamese residing overseas who return to the home country from countries and territories hit by the Covid-19 pandemic.
The countries identified by Vietnam as epidemic-hit include 26 Schengen countries (Austria, Belgium, Czech Republic, Denmark, Estonia, Finland, France, Germany, Greece, Hungary, Ireland, Italy, Latvia, Liechtenstein, Lithuania, Luxembourg, Malta, Netherlands, Norway, Poland, Portugal, Slovakia, Slovenia, Spain, Sweden and Switzerland), the UK, China, South Korea and Iran.
The National Steering Committee for Prevention and Control of Covid-19 has requested municipal governments to test all those returning from epidemic-hit countries and territories from March 14 for novel coronavirus infection.
Those testing positive for nCoV will get immediate treatment while others will be quarantined for 14 days.
The Ministry of Transport is responsible for timely checking the number of flights, passengers, their information and estimated landing time and airports of landing before informing other ministries and local authorities to prepare and manage quarantine zones.
Airlines have been instructed to inform their customers about Vietnam's preventive measures and regulations.
The Ministry of Defense will arrange quarantine zones and transportation for people coming from or through these countries.
The Ministry of Public Security will speed up immigration procedures to prevent large concentration of people at the airports.
The People's Committee of Hanoi on March 14 also called on people coming from the epidemic-hit areas from March 1 to contact the health authorities for free nCoV testing.
As of March 15, the world recorded 157,233 infection cases in 148 countries and territories. Vietnam has detected 37 new cases over the past week, raising the total number so far to 53. Of them, 16 recovered and were discharged from hospital by February 26. Hanoitimes
Linh Pham/Anh Kiet

Hanoi People's Committee has allocated VNĐ3.5 billion (US$150,600) from the city's budget for COVID-19 tests.  

Research on a test kit for early COVID-19 discovery has been successful, the Ministry of Science and Technology said on March 5.