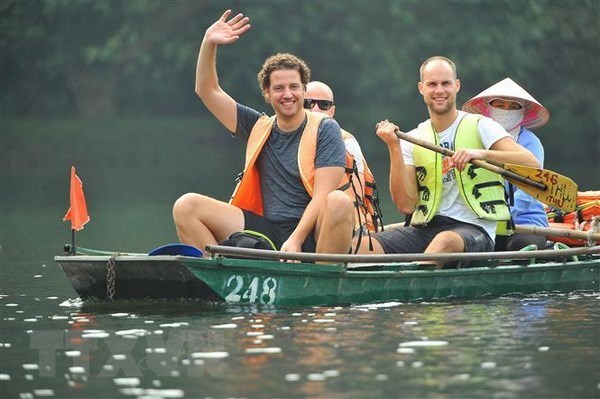 Targeting rich travelers
A study of Outbox Consulting notes that luxury resorts at international stature have been built in Vietnam in the last decade. However, as the Covid-19 pandemic broke out and the number of foreign arrivals to Vietnam dropped to zero, domestic travelers turned out to be the only guests who could enjoy high-end facilities, food and healthcare services.
In 2020, when 5-star resorts in Phu Quoc, Nha Trang and Da Nang continuously slashed room rates, many Vietnamese people, for the first time in their lives, could enjoy 5-star services at very reasonable costs.
The middle class and number of wealthy people have been increasing rapidly in Vietnam. Wealth Report 2021 of Knight Frank pointed out that in 2020, Vietnam had 19,419 dollar millionaires, ranked fourth in Southeast Asian in number of millionaires, just after Singapore, Indonesia and Thailand.
Vietnam was also found as the country with the fastest growing number of people with net assets of $30 million or more and its number of millionaires has increased by three times in the last decade.
As inbound tourism became stagnant because of the pandemic, a lot of high-end resorts have grabbed the opportunity to lure wealthy guests, who have high income and can be satisfied in terms of privacy, convenience and safety (they stay far awfrom other groups of tourists).
In 2020, while many other resorts had to close their doors to prevent the coronavirus spread, the 5-star Six Senses Ninh Van Bay received its highest number of guests so far, 41,627 guests, or 5,000 higher than the same period last year.
The occupancy rate was 58 percent on average, while the figure reached 92 percent in peak time. Meanwhile, the hotel room rate was $442 per night on average (VND10 million). The lowest rate at villas was $800 per night (VND18 million), while the highest was $4,200 (VND100 million).
There luxurious resort received a record high number of guests, gaining turnover of $9 million and the profit of $3 million.
Experts have also mentioned the possibility of receiving ultra-luxury tourism, or super-rich tourism, which remains unreachable for Vietnam's tourism so far.
According to Luong Hoai Nam, an aviation and tourism expert, this is the highest-end market segment that all countries in the world want to have. Vietnamese travel firms have begun thinking of exploiting the market and some serious discussions about super-luxury tours have been reported.
However, these are guests that are difficult to please. Ultra wealthy people tend to stay in super-luxurious edifices, travel with private airplanes, move between airports and tourism sites with VIP helicopters, and like yachts, arts and branded goods.
Nam said Vietnam would have to do a lot to attract ultra wealthy people. It's necessary to think about what Vietnam should do to become super-luxurious destination points.
MICE and community-based tourism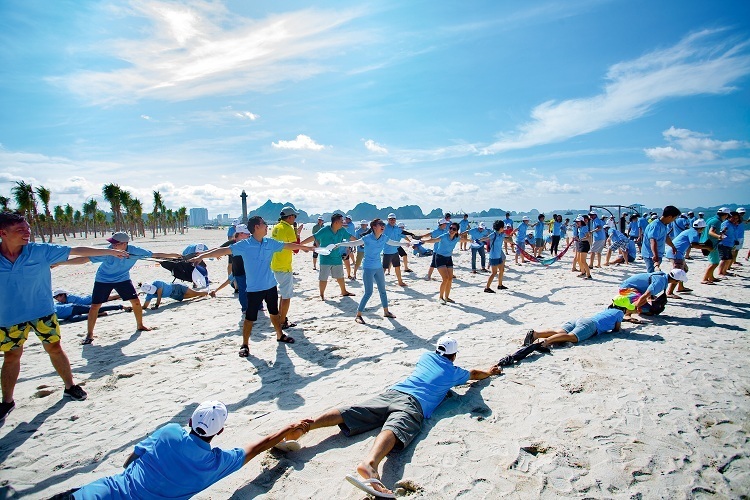 MICE tourism is also very promising as it can bring significant economic value, according to Outbox Consulting.
The Vietnam National Administration of Tourism (VNAT) reported that 20 percent of the 10 foreign travelers to Vietnam in 2016 were MICE tourists. On average, one MICE tourist from Europe spent $700-1,000, and a MICE tourist from Asian $400. The number of MICE tourists has increased by 10-15 percent per annum as reported by travel firms.
According to Nguyen Anh Tuan, Head of the Institute for Tourism Development Research, the revenue from MICE tourism is six times higher than other types, while the time MICE tourists stay in Vietnam is 3-4 times longer.
Therefore, many travel firms focus on developing MICE tourism. Vietnam Travel Mart, for example, in addition to traditional market segments, has begun receiving groups of 100-200 travelers. Flamingo Redtouris is using resorts in Dai Lai (VinhPhuc) and Cat Ba in Hai Phong to promote MICE tourism.
Prior to that, Da Nang City committed to allocate a budget of VND300 billion, or $13 million to attract 100 MICE groups to the city in 2021.
Community-based tourism is attractive, because travelers like to stay in resorts, with fresh air, close to nature and away from crowded cities.
During the pandemic, some resorts in Hoa Binh such as Mai Chau Hideaway and Avana Retreat could receive a lot of guests. Hop Thanh Commune in the north had stable numbers of guests from Lao Cai City.
A director of a travel firm believes that rural tourism and community-based tourism have limitless growth potential when targeting urbanites in 87 cities.
Meanwhile, staycations, a new model in Vietnam, are believed to attract a high number of travelers. These include people who had to stay at home for too long during lockdowns and now want to relax. The tour fee reductions will help stimulate the demand for staycation.
Some luxury hotel chains in Hanoi have recently provided attractive staycation packages with 5-star services. The excursion sites such as An Tuong Hoi An Park, Ba Na Hill and Fansipan cable car have also offered special packages to stimulate demand. 
Ngoc Ha

Travel firms based in Ho Chi Minh City have officially resumed tourism services following the launch of two new green tours to Can Gio and Cu Chi districts after a long period of stagnation due to the impact of the COVID-19 pandemic.

The northern coastal province of Quang Ninh, the home to Ha Long Bay, the UNESCO-recognized natural heritage site, plans to open its door to tourists from other provinces from November 2021.