Four questions sparked Quang Ninh's awakening 10 years ago
A decade ago, the northern province of Quang Ninh faced bottlenecks in infrastructure development. 
It took people nearly a day to go to Van Don from Hanoi. The time to travel from Hanoi to Ha Long City was five to six hours, Quang Ninh's Party Secretary Nguyen Xuan Ky told VietNamNet.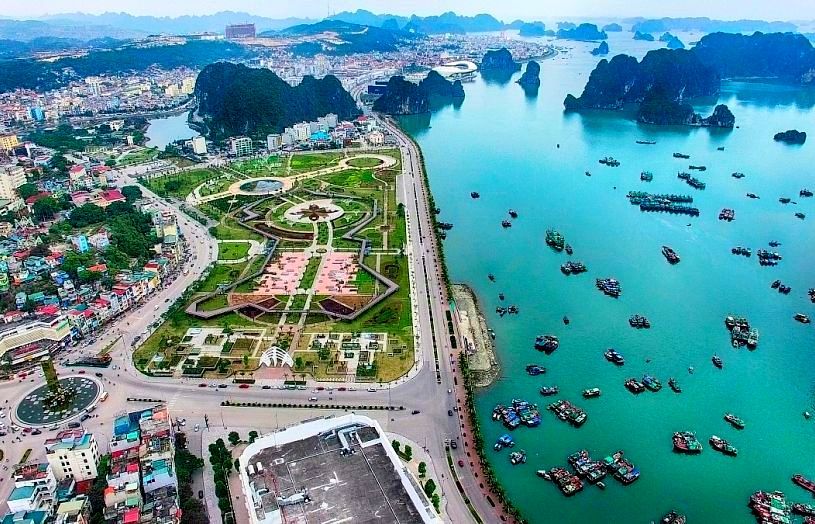 Van Don today is much different from itself 10 years ago.
Nearly 10 years ago, former Vice Chairman of Quang Ninh Provincial People's Committee Nguyen Van Thanh and Mr. Nguyen Duc Long, chairman of the Quang Ninh Provincial People's Council, took on an important task: inviting an American billionaire to visit Van Don in order to call for investment in turning this island district into a tourist destination with a casino.
After great efforts to contact him, the American billionaire flew to Vietnam on a special flight. As the road to Van Don was inconvenient, the time to travel from Hanoi to the site was nearly a day. Quang Ninh's officials borrowed the aircraft of the boss of the Hoa Phat Group to take the American businessman to Van Don.
The reception was carefully prepared by Quang Ninh authorities. When stepping down from the plane, the American billionaire shook hands with Quang Ninh's Party Secretary Mr. Pham Minh Chinh (the current Prime Minister) and said: "I know you are a very active leader, but I would like to ask a few questions."
"He asked four questions," said Nguyen Van Thanh, former vice chairman of Quang Ninh.
The first question was about infrastructure from Hanoi to Van Don, and from other countries to Van Don because at that time no such facilities existed. The second question was about national planning for Van Don. The third question was about a related law because "projects worth tens of billions of US dollars cannot be implemented under decrees". The final question was about the person authorized to act on behalf of the Prime Minister to make decisions on related issues to investment and investors.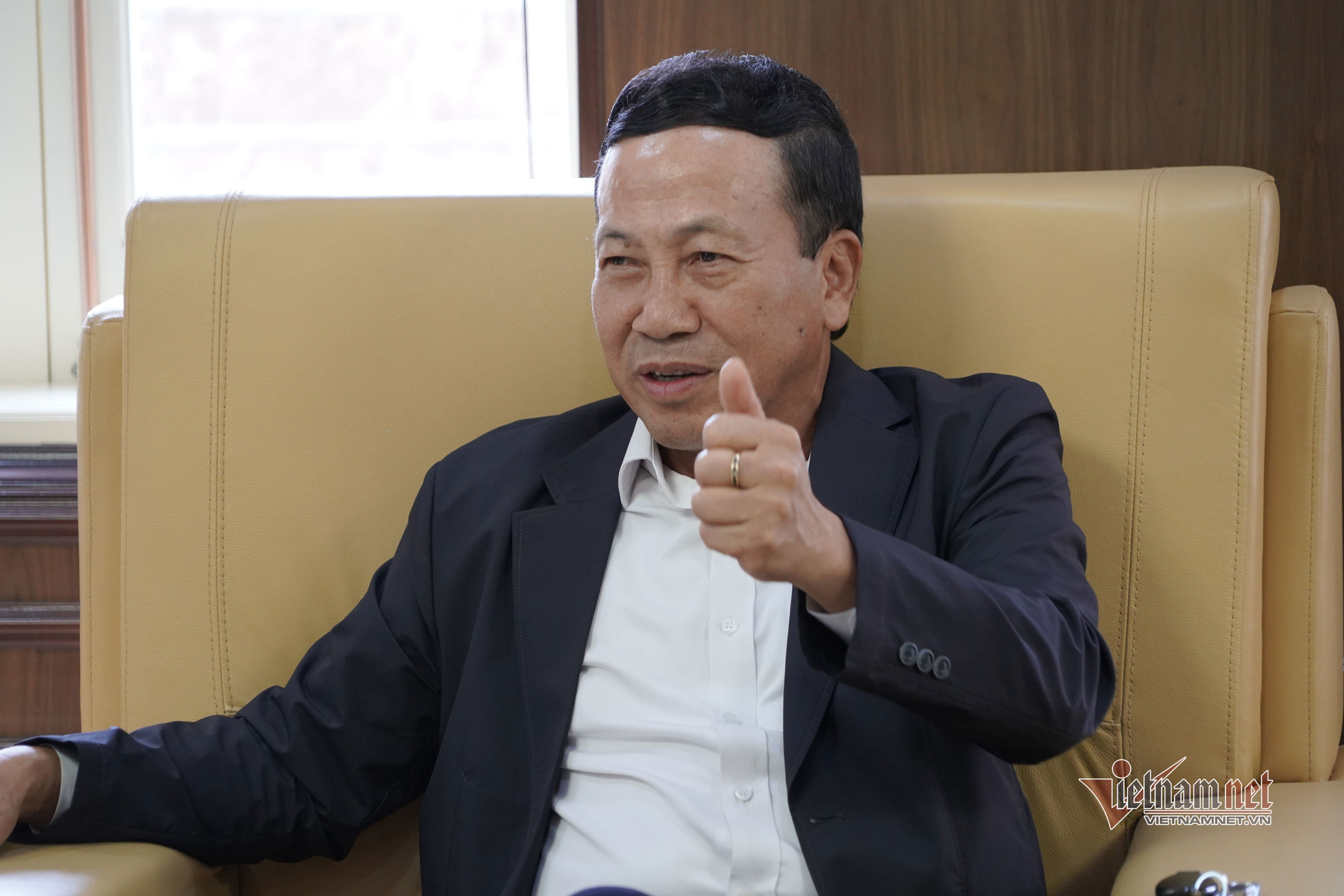 Former Vice Chairman of Quang Ninh Province Nguyen Van Thanh. Photo: Pham Cong
Those questions awakened Quang Ninh's leaders, although at that time they could not give sufficient answers to the potential investor from the US. Many years later, Quang Ninh authorities strived to seek the answers.
"This story shows that if we want to attract investment, everything comes from what investors need and how we can satisfy them, Mr. Thanh said.
At that time, Mr. Pham Minh Chinh and the local Party Committee outlined strategic breakthroughs for Quang Ninh's development. That was changing the growth model from "brown" (coal mining) to "green" (tourism and service development), improving infrastructure, reforming administration, improving human resources, and attracting investment resources.
Planning
The questions of the US billionaire revealed the state of infrastructure in Quang Ninh 10 years ago.
Infrastructure at that time was reviewed by Quang Ninh's Party Secretary Nguyen Xuan Ky with numbers.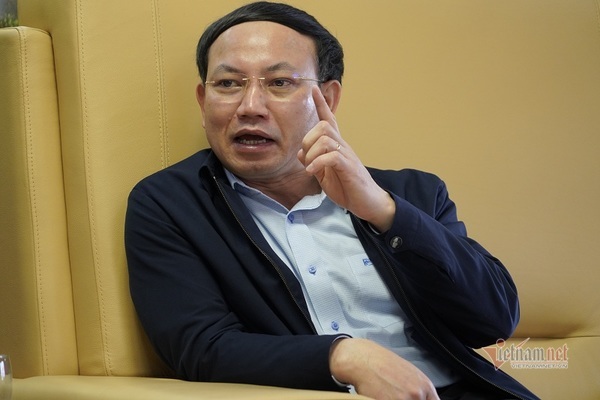 Quang Ninh's Party chief Nguyen Xuan Ky: Good planning will create good projects. The planning itself is a resource, not common documents. Photo: Pham Cong
"After 2010, Quang Ninh faced a bottleneck in infrastructure. Those who wanted to go to Van Don could just stand from afar. It took three hours from Dong Trieu to Ha Long and fivr to six hours from Hanoi to Ha Long. It would be almost a day for traveling from Dong Trieu town to Mong Cai border gate," Mr. Nguyen Xuan Ky said.
According to Mr. Ky, this was the first challenge that former Party Secretary Pham Minh Chinh and Quang Ninh's leaders had to overcome.
Improving infrastructure was one of the breakthroughs for Quang Ninh to accelerate its development. But investment in infrastructure was huge. In 2010, Quang Ninh's budget revenue was only VND21.9 trillion, 70 percent of which was from import and export, which was contributed to the state budget. The remaining several trillions of VND was not enough to do anything great.
The province, thus, needed to attract investment from outside. To attract investors, investment planning was a must. Under the direction of Mr. Pham Minh Chinh, in 2012, Quang Ninh started developing plans with the assistance of many leading consultants such as Mckinsey, BCG (USA), Nikken Sekkei Civil Engineering- NSC, NIPPON KOEI. (Japan).
In 2014, Quang Ninh completed seven strategic plans which were the foundation for the province to implement targets on socio-economic development, promote its potential and strengths and attract investment resources, including private investment.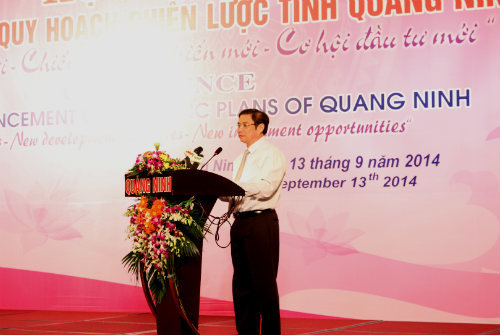 Quang Ninh's Party Secretary Pham Minh Chinh at the ceremony to announce the province's strategic planning in September 2014. Photo: quangninh.gov.vn
"They (international consultants) said money would come from this plan," Mr. Thanh recalled. Quang Ninh was also the first province in Vietnam to ask for the Government's permission to hire foreign consultants to undergo planning.
Public-private partnership was also an idea originating from international consultants. Quang Ninh asked for and got the Government's approval for pilot implementation of this form of investment.
With the motto "public investment leads private investment", the selected forms were: public leadership – private management, public investment – private management, private investment - public use. On December 5, 2013, the provincial Party Committee issued resolution 10-NQ/TU instructing Party Committees at all levels to pilot the public - private investment forms.
Explaining the reason for the issuance of this resolution, Mr. Ky said that the biggest goal at that time was to change perception, because everything must come from the change of thinking. To take the lead, it must start from the leaders of Party Committees.
Ha Long - Hai Phong Expressway, Ha Long - Van Don Expressway, Bach Dang Bridge, Van Don International Airport, Hon Gai International Cruise Wharf, and Van Don - Mong Cai Expressway were built in such circumstances. So far, the total investment capital raised from others sources, not the state budget, has reached hundreds of trillion dong.
It is estimated that for every VND1 of the state budget invested in technical infrastructure projects, the province attracted VND8-9 from off-budget investment capital. The budget capital was only invested in public works that served cultural purposes, social security, and health care purposes such as hospitals, museums.
"Only in Quang Ninh did private investors build infrastructure works like airports, ports and highways. Because they believed in our commitments, they believed that in the long term they will get a profit from their investment, although it was not easy," Quang Ninh's Party Secretary said.
If they invested in real estate, they would collect money very quickly, while investing in airports and ports is risky, he added.

But many doubted Quang Ninh's brave policies. Van Don international airport is an example. Although the date of the groundbreaking was set, the letters of invitation delivered, Quang Ninh had to abruptly cancel the ceremony when a senior official still wondered where to get the money to build it. It took a long time for the project to resume.
On the basis of the pilot schemes of Quang Ninh and a number of ministries and central agencies, the Government issued Decree No. 15/2015/ND-CP dated February 14, 2015 on the investment form of public-private partnerships. In 2020, the National Assembly enacted the Law on Investment in the form of public-private partnerships.
"The biggest difficulty on the first day was to change the perception of officials, to create consensus among the people, the momentum for the whole political system, to build investors' trust", Mr. Ky recalled. "Without trust, no one would spend money because there was no related law at that time."
He said that several trillion dong of budget capital attracted capital, to build the Bach Dang bridge, highways, Van Don airport, and an international cruise port. These were owing to seven master plans made in 2012. Planning is a very important guide, which is both an indicator of trust and the local government's strong commitment to investors. The planning itself is a resource, not a common document. Good planning can add value to a fallow area.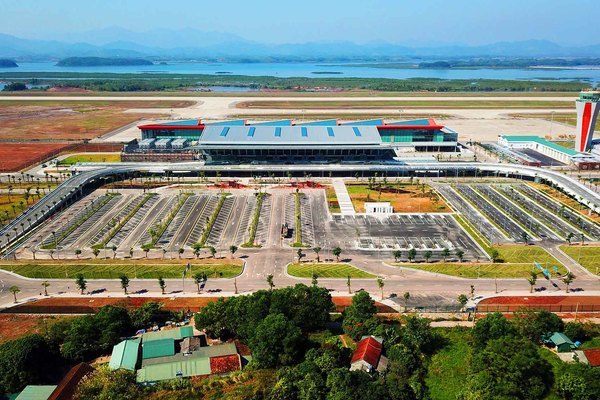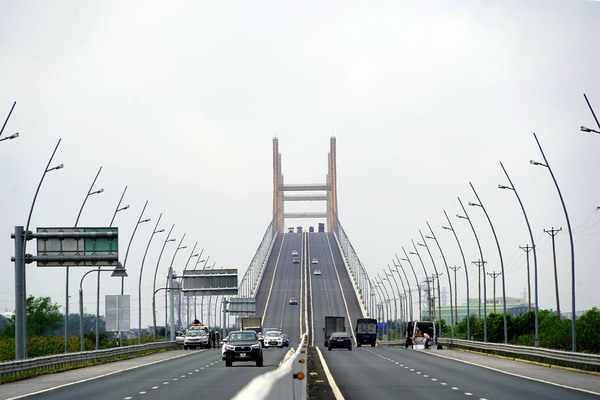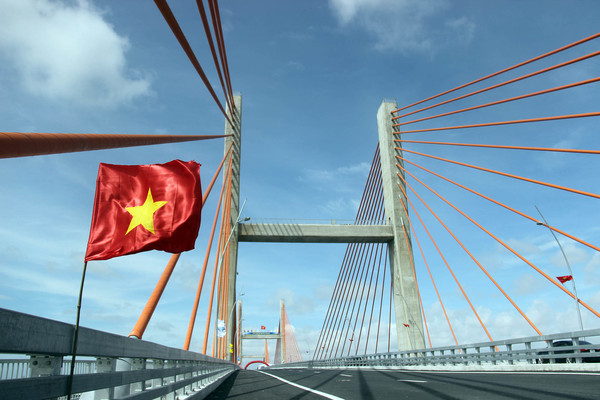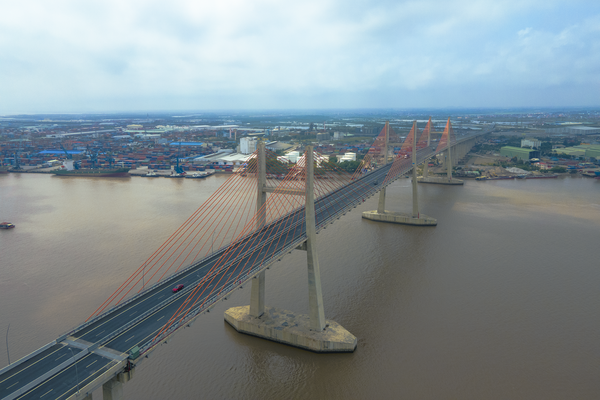 Great infrastructure works built in the past decade in Quang Ninh.
"Good planning will create good projects. Having good projects will have good investors," Quang Ninh's Party Secretary said, repeating the familiar saying of Mr. Pham Minh Chinh when he was the province's Party Chief.
Van Don today is different from 10 years ago: There are highways, bridges, an airport. For the entire province, for nearly 10 years, Quang Ninh has been a "star of reform" in Vietnam, the pioneer in piloting new policies, a locality with soaring positions in rankings and with great contributions to the state budget.
Nearly 10 years ago, the American billionaire asked four questions and left. That was a problem, a challenge that leaders of Quang Ninh had to try to solve. The most meaningful answer was that the American billionaire's corporation planned to return to invest in Quang Ninh. Ten years ago, Quang Ninh's officials had to go everywhere to call for investment, but now it has become an attractive destination and can confidently screen investors according to its strategy.
On its 10-year journey, with hurdles and breakthroughs to create pillars for development, Quang Ninh has become a development pole under the criterion of "convergence - spreading".
Quang Ninh's former Party Secretary Pham Minh Chinh set a target that by 2020, Quang Ninh would become one of the poles of economic growth in North Vietnam. The current Party Secretary Nguyen Xuan Ky confidently emphasized that the target has been achieved. The achievements are a resource and a valuable driving force for Quang Ninh to continue its journey of exploration and innovation to continue its goals.
Luong Bang

From mainly relying on coal mining, Quang Ninh rose to become a rich province through the development of tourism and services. But the Covid-19 pandemic has helped Quang Ninh "wake up" and realize its "Asin's heel".