From a village school to an international science forum

As the first Vietnamese person in the 'top 10 out of 200' at HLF 2019, Ngo Khac Hoang felt happiness and pride. The event gave him the opportunity to meet experts in the mathematics and computing science community.
The seventh HLF (Heidelberg Laureate Forum), organized last September in Germany, gathered the world's leading scientists in the fields of electronics, technology and telecommunication.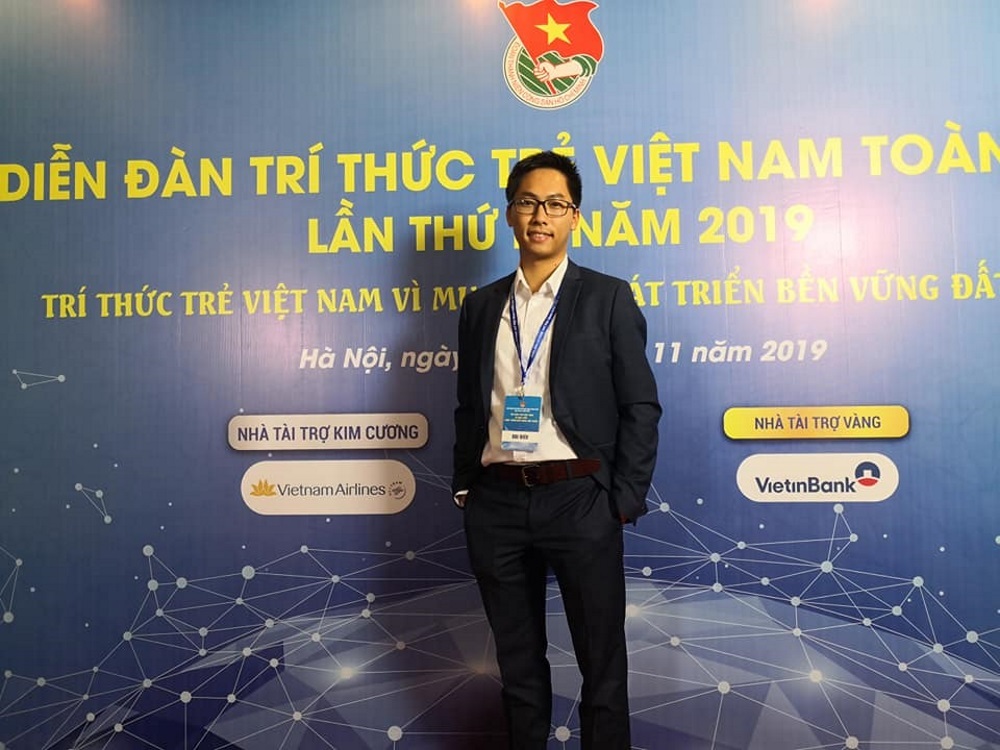 Ngo Khac Hoang


In 2010, Hoang passed the exam to become a telecommunication majoring university student at the age of 18. He chose the major because of his curiosity about the phone, which was a luxury item in his home village at that time.

"I wondered why such a small device could connect people who were thousands of kilometers away from each other," he recalled.

One day, when listening to a presentation of a South Korean professor who visited the University of Technology, he was inspired by the professor's words "The world is your stage."

Today, interdisciplinary research is a trend. Every researcher needs to have knowledge not only about his major field, but relevant fields as well.
Hoang believes that he can go further in scientific research if he is in an international environment. So he decided to try the summer internship program at National University of Singapore.

Since then, each experience in the research gives students interesting lessons. Repeated experiments in Singapore with solar cells told him that scientists need to have patience. Later, when joining the research team of Dr Nguyen Linh Trung at the University of Technology, Hoang learned that he must not avoid difficulties, but must be patient to solve all problems.

The topics of research Hoang has been doing focuses on how to improve the information transmission efficiency in telecommunication network.
His university graduation thesis was about network code and conscious communications, the techniques that allow devices in a network to work together to exploit frequency resources and increase network traffic.

The result of this research topic was two conference articles.

During his study for a Master's degree, Hoang researched caching techniques to improve the speed of data transfer to users in the network. One journal article and four conference papers were the results of the research.

"I'm happy that my first magazine article on caching has nearly 40 citations. This means that my discovery has been mentioned 40 times in other articles. I hope I can create more influential results in the future," he said.

Hoang plans to defend his doctoral dissertation in mid-2020 before he continues studying for postdoc.

Today, interdisciplinary research is a trend. Every researcher needs to have knowledge not only about his major field, but relevant fields as well. Hoang wants to use the first years of the postdoc period to accumulate more knowledge in machine learning, artificial intelligence and data science.
Chi Mai

The absence of Vietnam in this year's PISA ranking shows that students are equipped with academic knowledge, but lack experience and life skills.

The Consulate General of Canada in HCMC has launched a competition where Vietnamese students will have a chance to lead the team at the Canadian Consulate and do activities in the name of the Consul General for one day.