Government devises next aid package
The government will soon promulgate a new financial and technical solution aimed to assisting domestic production and business activities in order to recover economic growth.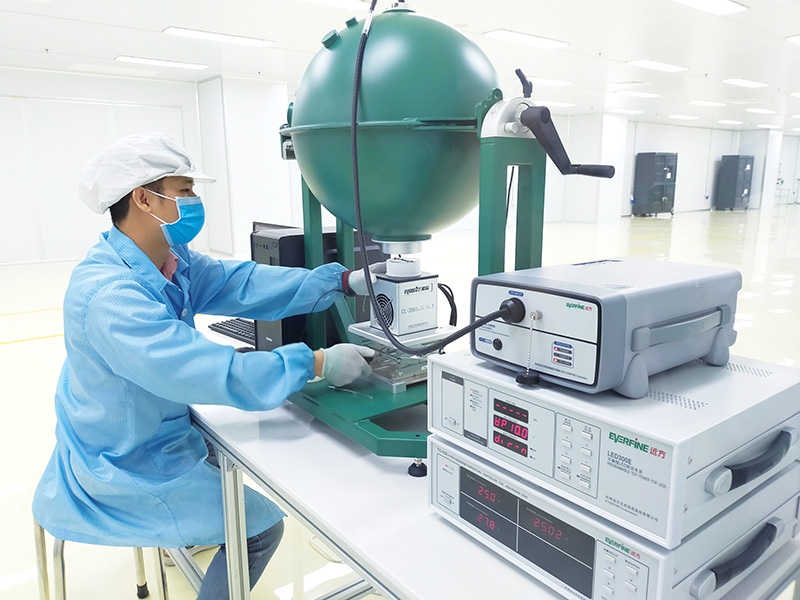 Government devises next aid package, illustration photo
Prime Minister Pham Minh Chinh said that the government will consider and enact a fresh hallmark resolution on policies to support employees, employers, and businesses negatively affected by the COVID-19 pandemic.
If this resolution is released, it will be the 20th document that the government and ministries have issued to support society and the business community to weather difficulties caused by the pandemic, which has affected the country in several waves.
PM Chinh last week required the Ministry of Labour, Invalids, and Social Affairs (MoLISA) to complete a draft of this solution based on ideas and feedback from government members. He also ordered the MoLISA to draft a proposal on issuing this resolution. The draft proposal must cover many specific points such as beneficiaries, support conditions, assistance scopes and time, funding sources, and total support sum.
The proposal will be submitted to the Politburo for consideration and approval. It is expected that a number of sectors such as aviation, tourism and hospitality, industrial production, and healthcare are also expected to gain more support from the government. Moreover, it is expected that more administrative procedures that increase business costs will be removed.
Andrew Jeffries, country director for Vietnam at the Asian Development Bank (ADB), told VIR that any support from the government for the public and businesses who have been badly affected by the health crisis is welcomed.
"There has not been sufficient fiscal support from the government. The support was mainly in the form of deferral of taxes and land rental payment, and the size of the support remained modest as compared with other countries with fiscal support of up to 15-20 per cent of GDP, like in France, the UK, or Singapore," Jeffries said. "For some businesses that were heavily affected by COVID-19 with revenue deterioration and no profit, deferral of VAT and corporate income tax (CIT) has less impact than direct fiscal support measures."
The State Bank of Vietnam (SBV) has instructed banks to extend the implementation of credit support measures to the end of 2021. The government also extended the deferral of taxes and land rental payments in 2021 to further reduce the shock's impacts and support economic recovery. The long-term economic recovery is currently being fleshed out by the government.
An ADB study suggests that there are huge impacts from COVID-19 on the income and poverty of Vietnamese households. For example, the ongoing crisis will reduce household per-capita income on average by 9.8 per cent, and the poorest income group will suffer a 10.2 per cent income drop, while the poverty rate of households in the poorest income quintile will rise by 40 per cent. There will be additional 1.7 million poor people due to the pandemic, and those living in rural/remote areas and ethnic minority people will be more severely affected.
Since early 2020, the government has responded swiftly to the pandemic's economic impacts, which was instrumental in ensuring the economy's resilience. The accommodative monetary policy through key interest rate cuts together with the implementation of credit packages and fiscal support measures have provided breathing space to affected businesses including small- and medium-sized enterprises (SMEs).
Hong Sun, vice chairman of the Korea Chamber of Business in Vietnam, explained that over 9,300 South Korean businesses in the country using more than one million employees have been affected by COVID-19, and they are longing for new support from the government.
"They need many things, from more favourable online administrative procedures, tax payment, and loans to output markets and even residences for workers," Sun told VIR.
Nguyen Cong Bang, director of Cong Bang JSC, an SME producing and processing foodstuffs in Hanoi, told VIR that his company used to have 300 employees.
"However, COVID-19 has hurt our business and we had to lay off 150 workers. Now we want to access the preferential loans, but the procedures and conditions are quite complicated, and we think we will can never receive such a loan," Bang said. "We have had to resort to loans from other sources to secure our business."
According to the General Statistics Office, in the first five months of 2021, 60,000 firms were halting operations and waiting for disbandment, up 23 per cent on-year. Each month saw 12,000 enterprises withdraw from the market on average.
Jonathan Ostry, deputy director of the International Monetary Fund's Asia and Pacific Department, told VIR that the government needs to extend more support to businesses and the public. "As far as specific tax measures are concerned, weak uptake of tax deferrals in Vietnam, especially in the hardest-hit sectors of the economy, would argue against their extension," Ostry said, further suggesting measures such as temporary CIT loss-carry backwards to improve firms' cash flows and better targeting of temporary CIT reduction.
Source: VIR

A financial relief package worth nearly VND27,600 billion (US$1.2 billion) to support workers and employers affected by Covid-19 was recently proposed by the Ministry of Labor, Invalids and Social Affairs.