Hanoi - ancientness kept through long standing lifestyle
The charming of Hanoi's Old Quarter area in the eyes of a traveler.
The outsider feeling gradually dissipate after the wandering around Hoan Kiem Lake, sipping Old Quarter coffee, drinking Old Town lemon tea, riding Old City Cyclo, and visiting Old Quarter night market. For passers-by, the bustling atmosphere make them think the Old Town is in an eternal festive season.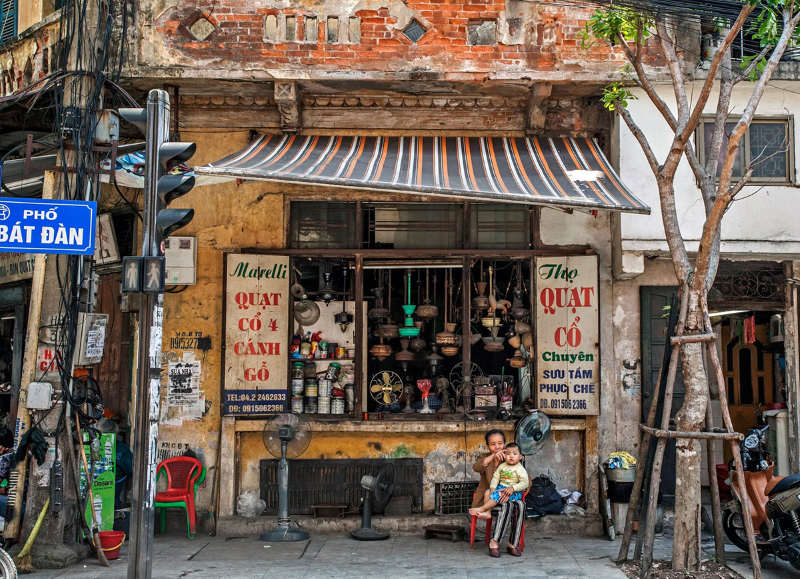 The rustic yet charming of Hanoi's Old Quarter area.
Hanoi Old Quarter until today is the unique ancient town in Vietnam. The Old Quarter, also known to have 36 – street zone in Hoan Kiem District at the heart of Hanoi covers an area of ​​approximately 100 hectares. It is bordered by Hang Dau Street in the north; Hang Bong, Hang Gai, Cau Go and Hang Thung streets in the south; Tran Nhat Duat and Tran Quang Khai in the east; and Phung Hung Street in the west.
Each ward begins with the word "Hang" or "guild" such as Hang Dao (Dye  trader guild), Hang Bac (Silversmith guild), Hang Thiec (Blacksmith guild), Hang Giay (shoe trader guild), Hang Ma (Paper toy guild) and Hang Giay (Paper trade guild). "Hang" in Vietnamese mean guild, and the street is named after the items traded on it. Some of today's streets are still sticking to these traditional trades.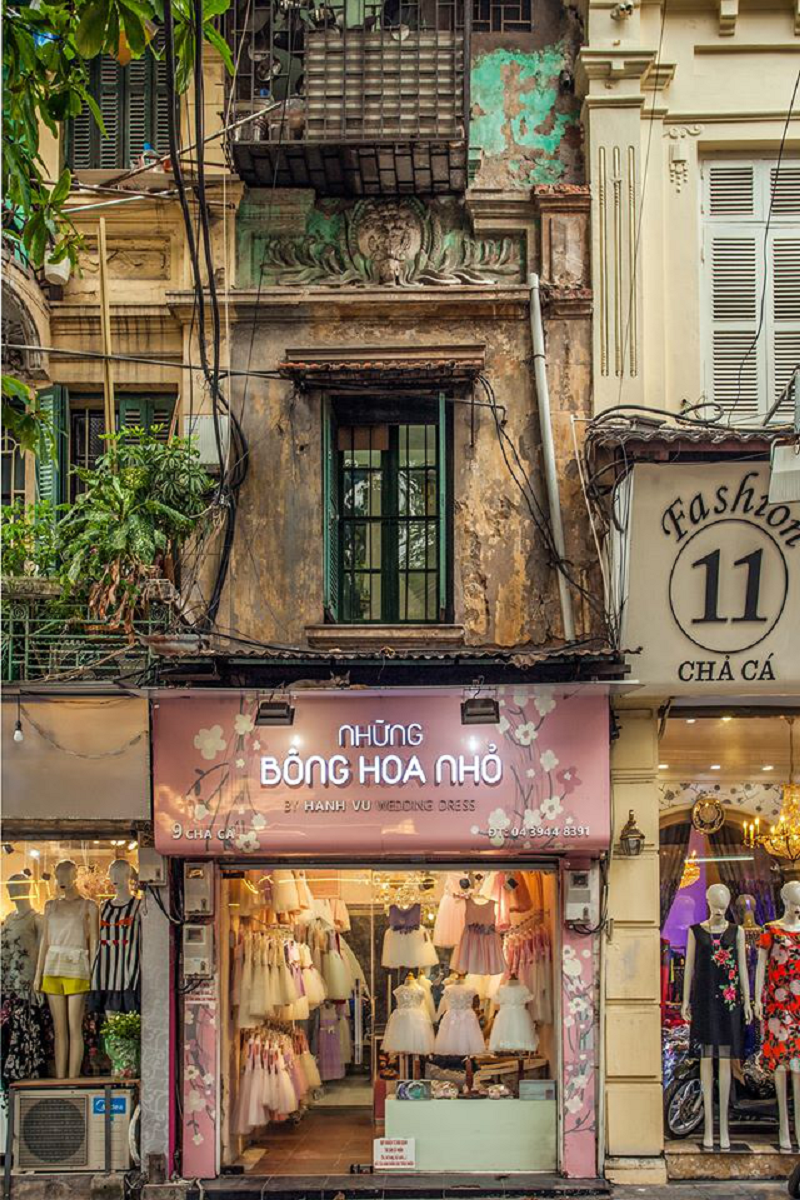 Old and new, modern and ancient are intertwined to creating a distinguished feature of Hanoi.
In the Hanoi Old Quarter, not only the traditional houses that corroborate its ancient touches but is cultural, historical, religious traits and especially the cuisine. Though the Old Town retains only a few architectural traits of Vietnamese and Asian peoples, it is its lifestyle that attests to its ancientness.
Hanoi Old Quarter is facing great and complex changes due to adaptations to social development. Some old houses and streets are replaced by new and modern architectural blocks. The Old Town is still charming with its small and beautiful mossy house. This is a very attractive place for tourists to explore and experience. What appeals tourists to this place is all the values ​​of the original beauty of the capital city.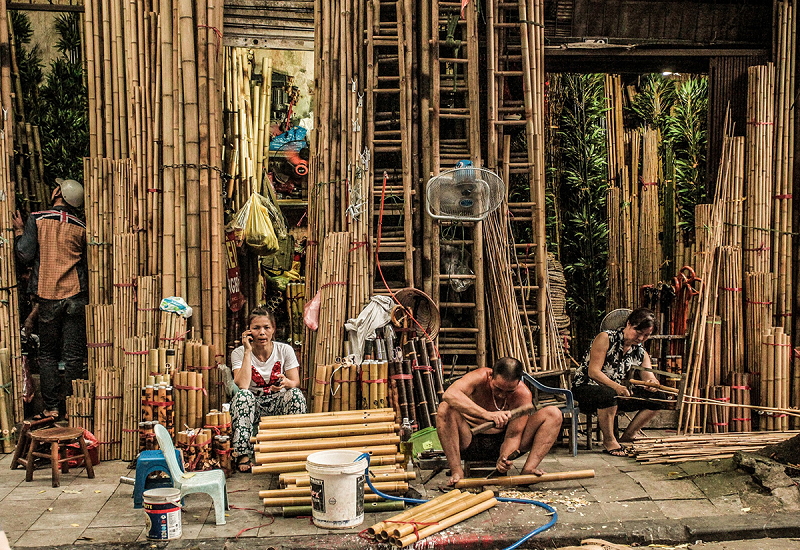 "Hang" in Vietnamese mean guild, and the street is named after the items traded on it. Photos: Marcus Lacey
Perhaps, this is why the Old Quarter not only attracts Vietnamese and foreign tourists but also inspires artists and writers to create classical artworks. There are also eternal songs and poets about Hanoi like "Hanoi Street" by poet Phan Vu or "My dear Hanoi" song by musician Phu Quang.
Especially, the Old Town artworks by late painter Bui Xuan Phai have created an art school called "Phai Street", a reminiscent of an Old Quarter which has not been mingled in a bigger and more energetic Hanoi today.
Hanoitimes

German photographer Thomas Billhardt carves out his own realm of memory when Hanoi capital passed the most difficult war time some decades ago.

Alongside with old architectures, the newly built constructions have contributed significantly to changing the appearance of the capital in the new era.