Hanoi bans lorries and construction during Tet

Vu Van Vien, director of the Hanoi Department of Transport speaks about its plan to keep good transport flow for Hanoi during upcoming new year festivals.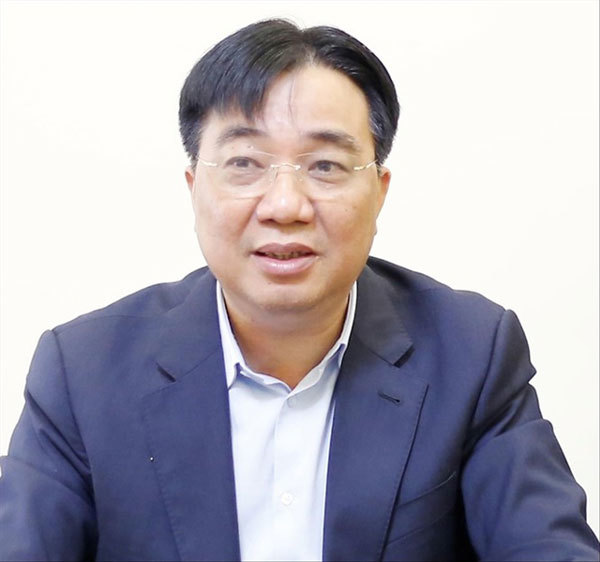 Vu Van Vien. Photo tienphong.vn
Has the transport department adopted any plan to avoid transport congestion for the upcoming 2020 New Year and Lunar New Year festivals?
Every year, a few days before Tet – the Lunar New Year, Hanoi's streets are overcrowded. To solve this problem, Hanoi transport authorities have recently adopted a plan on how to keep roads clear, for both the calendar new year and Lunar New Year.
Hanoi traffic police have developed a detailed plan on co-operation with concerned agencies to ensure good traffic flow in 92 road sections which are likely to be congested during the holidays.
For example, the Hanoi Police Traffic Department has worked with the Hanoi transport department to develop plans on how to solve any problem if it occurs. Meanwhile, the Hanoi transport department has adopted a plan to repair all road sections which are seriously degraded before January 1, 2020.
Traffic congestion has become a big problem in Hanoi almost year-round, not only around Tet. Do you think the plan adopted by municipal authorities is strong enough?
The Hanoi transport department has worked with the Hanoi Police Department to develop a plan on how to solve traffic congestion in the city for the upcoming calendar and Lunar New Year festivals. For example, we have developed a detailed plan on how to divert lorries and coaches from entering the inner city and the third ring road.
We have also come up with a plan to move the Tet flower markets to the right roads or the entrances to Hanoi's inner city. To make sure our plan is strictly implemented, we have developed a plan to increase co-operation between the city's inspectors and transport police to make sure law and order will be strictly implemented.
Have Hanoi authorities adopted any measure to sanction taxi/lorry drivers who drive on prohibited streets?
In its plan No.11826, the Hanoi transport department has assigned the Hanoi Transport Inspectors to develop a detailed inspection plan on keeping the road clear during the Lunar New Year Festival in the inner city. If they detect any drivers violating the law they should report immediately to the Hanoi Transport Department to take actions.
Besides, nowadays, all commercial auto-vehicles have GPS devices installed. So through the GPS, the Hanoi transport department would know if a driver is violating the traffic law or not.
Under current law, lorries are not allowed to enter the inner city during the day. However, in some cases, lorries are given special permits to enter the inner city. Yet, Hanoi authorities do not grant any permit to a lorry carrying construction materials to enter the third ring road and then go further into the inner city during the day time. — VNS

Hanoi authorities have planned a range of measures to mitigate traffic jams and ensure traffic safety as the Lunar New Year approaches.

Hanoi authorities have considered banning three-wheeled vehicles, including cyclos.