Hanoi faces shortage of public schools in inner city
Because of the limited amount of available land, the requirement to have at least one public nursery, primary school and secondary school in every ward cannot be met.
A survey conducted by the Hanoi People's Council found overcrowding at many public schools in some districts, though new schools have been built recently.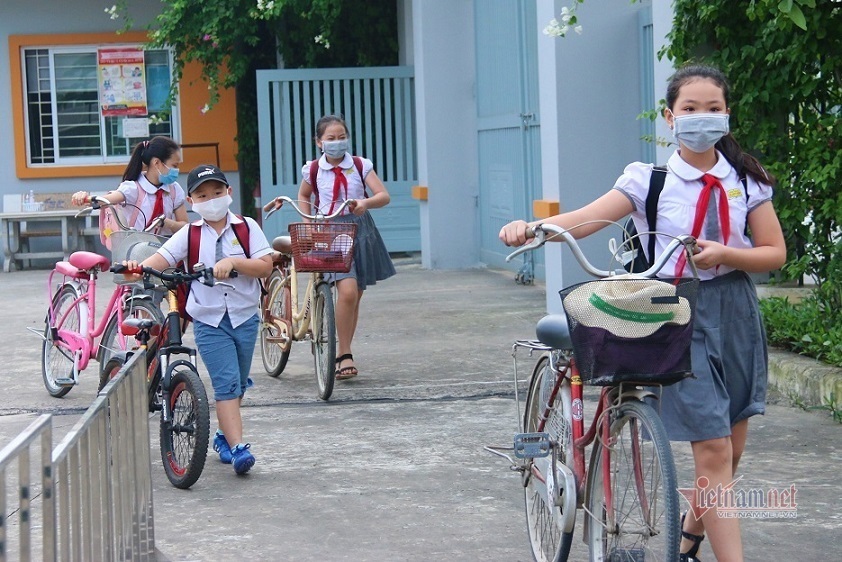 Many schools have all of their classes exceeding the permitted level, mostly in the inner districts of Hoang Mai, Cau Giay, Thanh Xuan, Dong Da, Nam Tu Liem, Ba Dinh and Hoan Kiem.
The situation is especially serious at primary schools. All the 12 inner city districts and some suburban districts and towns such as Gia Lam, Dong Anh, Hoai Duc, Dan Phuonlg and Son Tay have more than 35 students, the permitted level.
In some populous wards of inner city districts, there are not enough schools, as required, because of limited land.
In principle, there must be at least one public school in the three education levels (preschool, primary and secondary school) in every ward.
However, the requirement cannot be met in many localities.
In Dong Da district, the wards of Quoc Tu Giam, Quang Trung, Kham Thien, Nga Tu So do not have public primary schools.
Meanwhile, the wards of Quoc Tu Giam, Trung Liet, Tho Quan, Kham Thien, Phuong Lien and Nga Tu So don't have public secondary schools.
In Hai Ba Trung district, there is no public primary school in Nguyen Du ward. As a result, students in Nguyen Du ward have to go to primary schools in the wards of Le Dai Hanh and Pham Dinh Ho.
The wards of Bach Khoa, Dong Mac and Dong Tam don't have secondary schools and local residents have to go to schools in other wards.
In the central district of Hoan Kiem, Hang Bong, Hang Dao and Hang Ma wards still don't have preschools, while Hang Bai, Hang Ma, Trang Tien, Dong Xuan, Cua Dong, Cua Nam, Hang Bac and Hang Dao lack primary schools.
Similar situations can be seen in districts Ba Dinh, Bac Tu Liem and Ha Dong.
According to the Hanoi People's Council, since public schools were programmed a long time ago and are located within residential quarters, most of them are very small and are difficult to expand.
There are also not a sufficient number of regulations in planning and architecture for upgrading and construction of buildings in these areas.
The council pointed out problems in the planning of housing and school development. The building of new schools has not received appropriate attention in areas with rapid urbanization. 
Le Ha

Of six countries assessed in 2019, namely Vietnam, Laos, Cambodia, Malaysia, Myanmar and the Philippines, Vietnamese primary school students led in all three competencies surveyed – reading comprehension, writing, and mathematics.

A number of universities and high schools in HCM City have switched to online learning and taken other preventive measures following the recently reported locally transmitted cases of COVID-19 in the city.