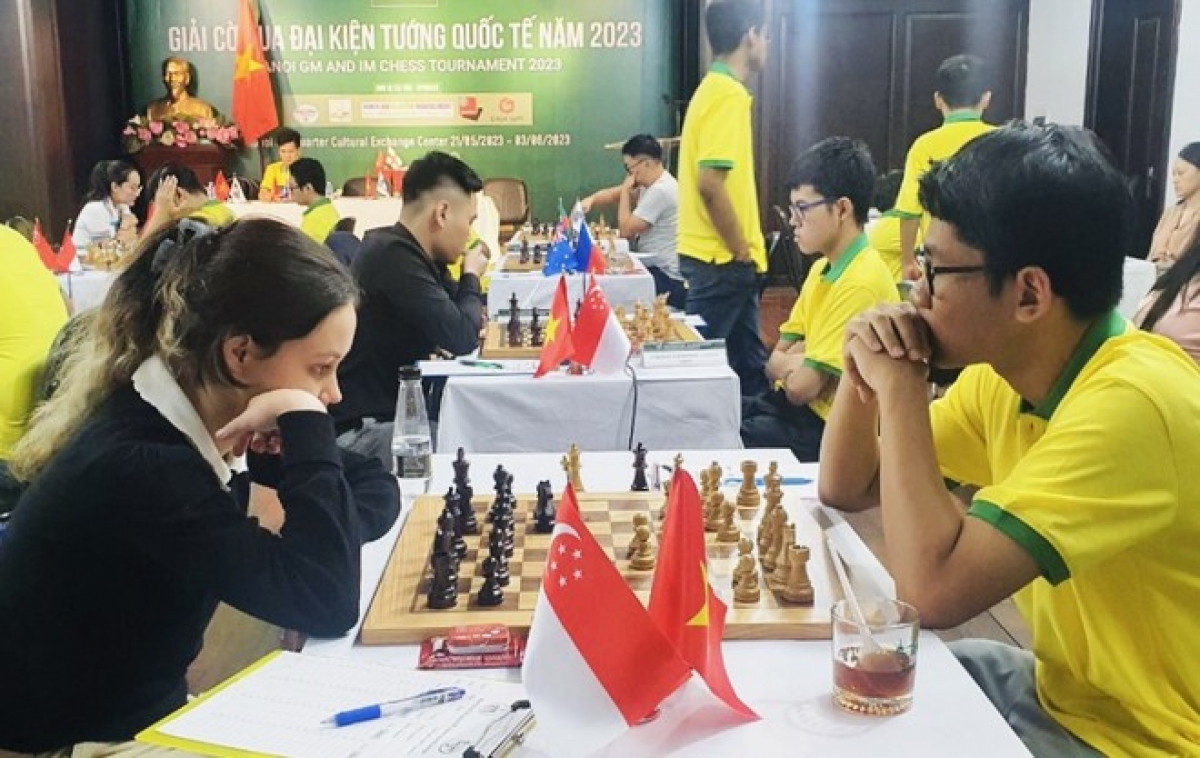 Roughly 40 chess players from 10 countries, including Singapore, India, the UK, Russia, Australia, Indonesia, Bangladesh, Myanmar, the Philippines, and host nation Vietnam competed at the event.
According to the Vietnam Chess Federation, the tournament is expected to provide local chess players with the opportunity to gain the standards of Grandmaster (GM), International Master (IM), and World Grand Master (WGM).
Furthermore, the tournament will also help to increase the international ELO rating for local chess players, as well as determining the international standard for both referees and tournament organisers.
The tournament will last through to May 26 and be live broadcast on the website lichess.org or its Facebook page.
Previously, Vietnamese players who wanted to complete their IM or GM standards were often required to go abroad to participate in competitions. However, Hanoi hosting international chess tournaments may help them to save time and reduce traveling costs.
Dao Minh Nhat, 18, became the first Vietnamese chess player to gain an International Master (IM) norm via the International Master Chess Tournament 2022 which was held in Hanoi.
Moreover, dozens of Vietnamese players also increased their international ELO rating in the tournament last year.
Source: VOV