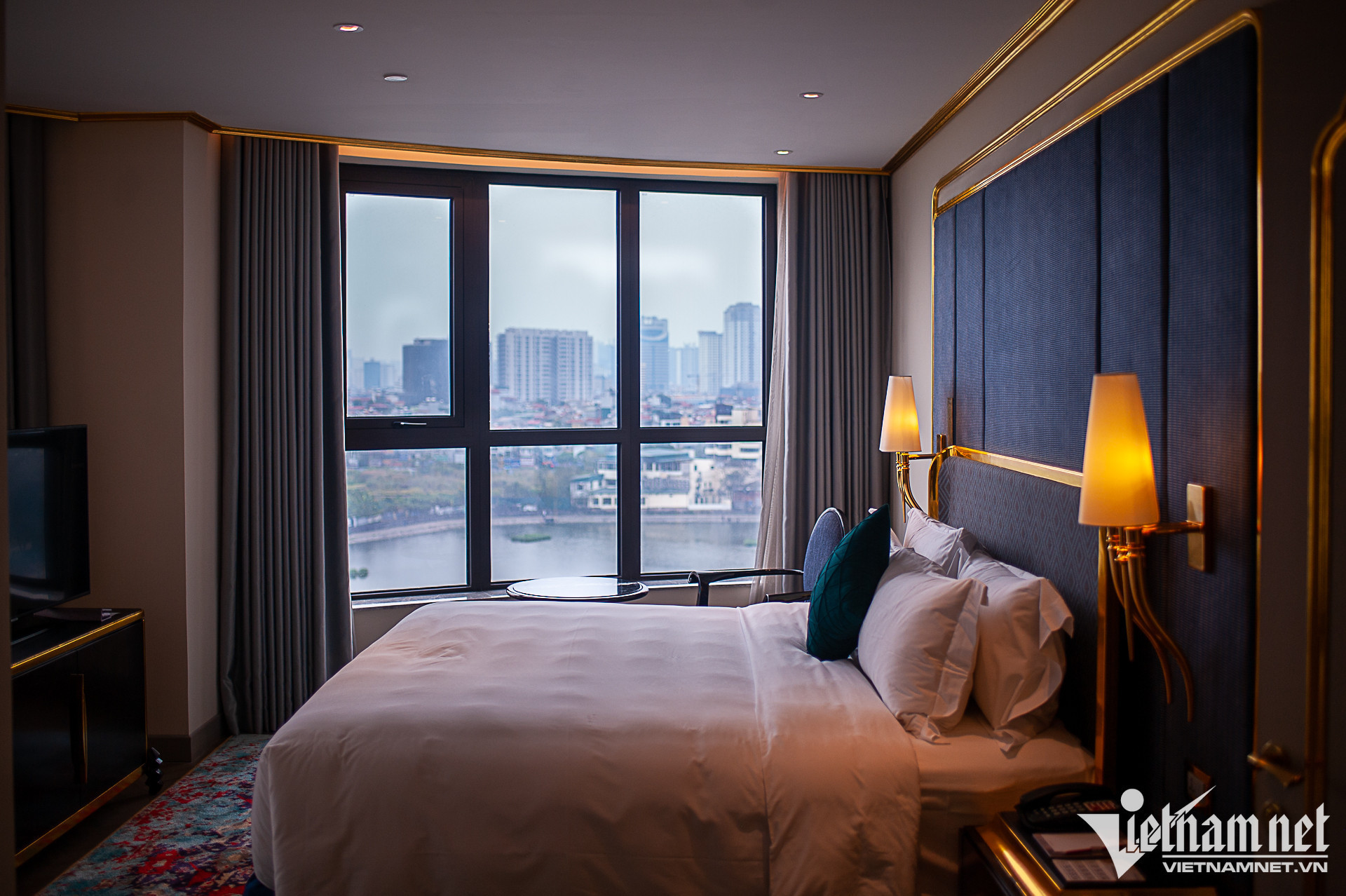 According to Savills' report on hotel room supply in Hanoi in the first quarter, there were 10,260 rooms in 17 5-star, 18 4-star and 31 3-star hotels, which meant a 1 percent quarter on quarter and year on year increase.
The hotel room occupancy rate reached 58 percent, up 9 percent quarterly and 35 percent yearly.
The average room rate and room revenue both increased, which reflected the demand increase. In the first quarter 2023, the average room rate exceeded the VND2.5 million per room per night threshold.
Savills said that hotels are continuing to recover as the number of foreign travelers to Vietnam soared by 2,900 percent year on year to 2.7 million in the first quarter 2023. However, the figure was still lower (- 40 percent) compared with the 4.5 million in the first quarter in 2019, before the Covid-19 pandemic outbreak.
Foreign travelers mostly came to Vietnam by air (90 percent of total travelers, or 2.4 million), up 2,900 percent year on year. Of these, 1.9 million travelers were from Asia. There were 385,100 travelers from Europe, 263,900 travelers from the Americas and 104,700 travelers from Oceania. Meanwhile, 811,000 travelers came from South Korea and 207,000 from the US.
Hanoi in the first quarter of the year received 5.9 million travelers, up 110 percent year on year, which included 4.9 million domestic travelers (+ 75 percent), and 979,000 foreign travelers, which far exceeded the first quarter in 2022.
Matthew Powell of Savills Hanoi commented that the hotel market has improved thanks to the return of group and business travelers from China.
China, an important source market for Vietnam, resumed tours to Vietnam on March 15. Rong Viet Securities predicted that Vietnam would receive 1 million Chinese travelers this year.
Savills reported that two projects with 471 rooms are expected to join the Hanoi market in 2023, while from 2024 there will be 66 projects with 11,123 rooms. Of the total 68 future projects, there are 32 5-star hotel projects (61 percent).
According to statistics, Hanoi welcomed only 1.5 million foreign travelers in 2022.
Ngoc Ha