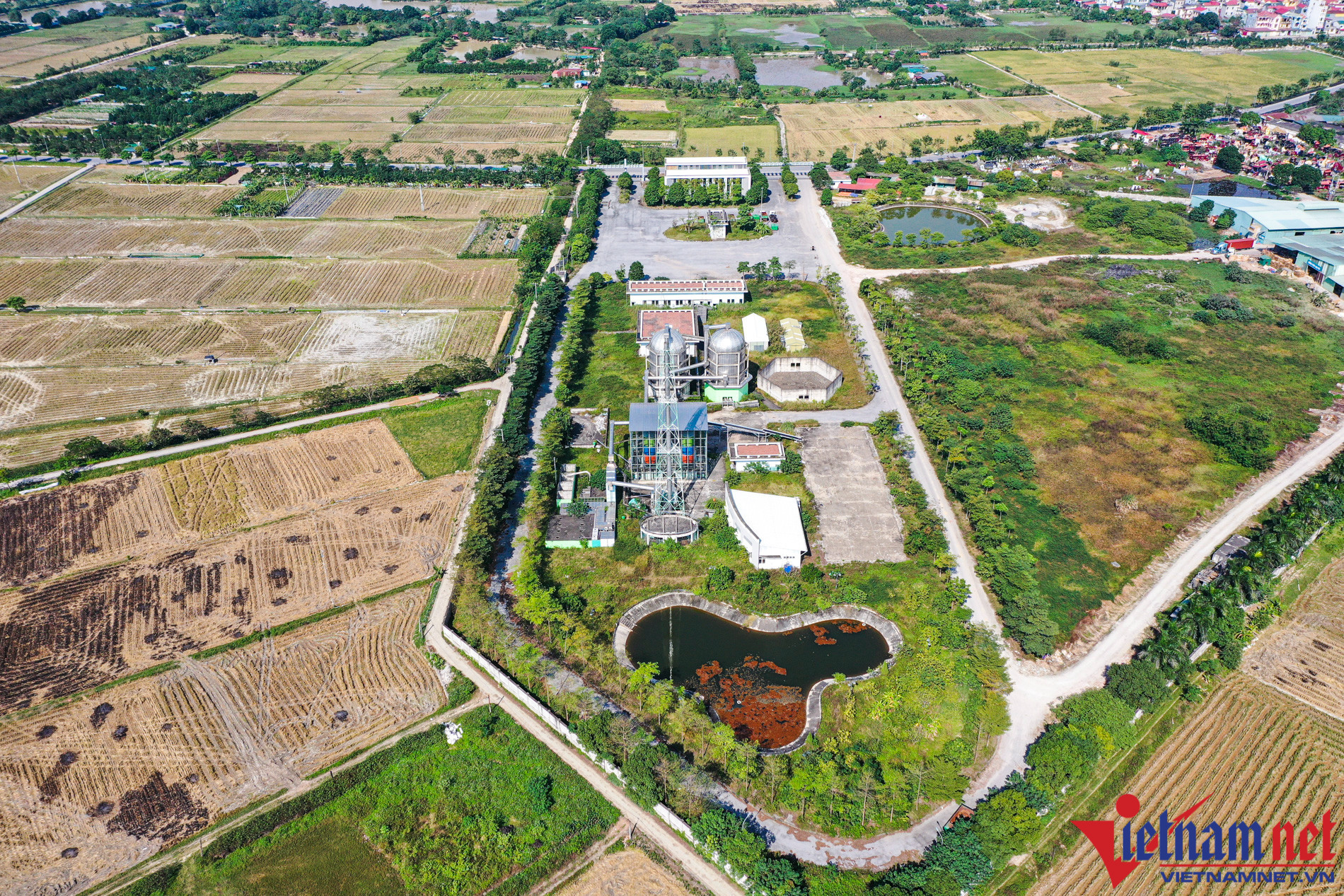 With nearly 10 million residents, waste treatment is a hot issue in Hanoi. Hanoians sometimes see scenes of garbage congestion because of "problems" at garbage dumps in the suburbs.
In Viet Hung commune in Dong Anh district, there is an abandoned waste treatment plant. The project kicked off in 2011, with a total investment of 768 billion VND (over US$30 million). According to the plan, the plant was to operate in 2017.
The project was implemented by Thanh Quang Investment Joint Stock Company on an area of more than 8 hectares. The plant was approved to use plasma combustion technology. The investor was exempted from land rent for 50 years.
However, as noted by VietNamNet, this project has not been put into operation.
The plant has been mostly completed, but is not operating.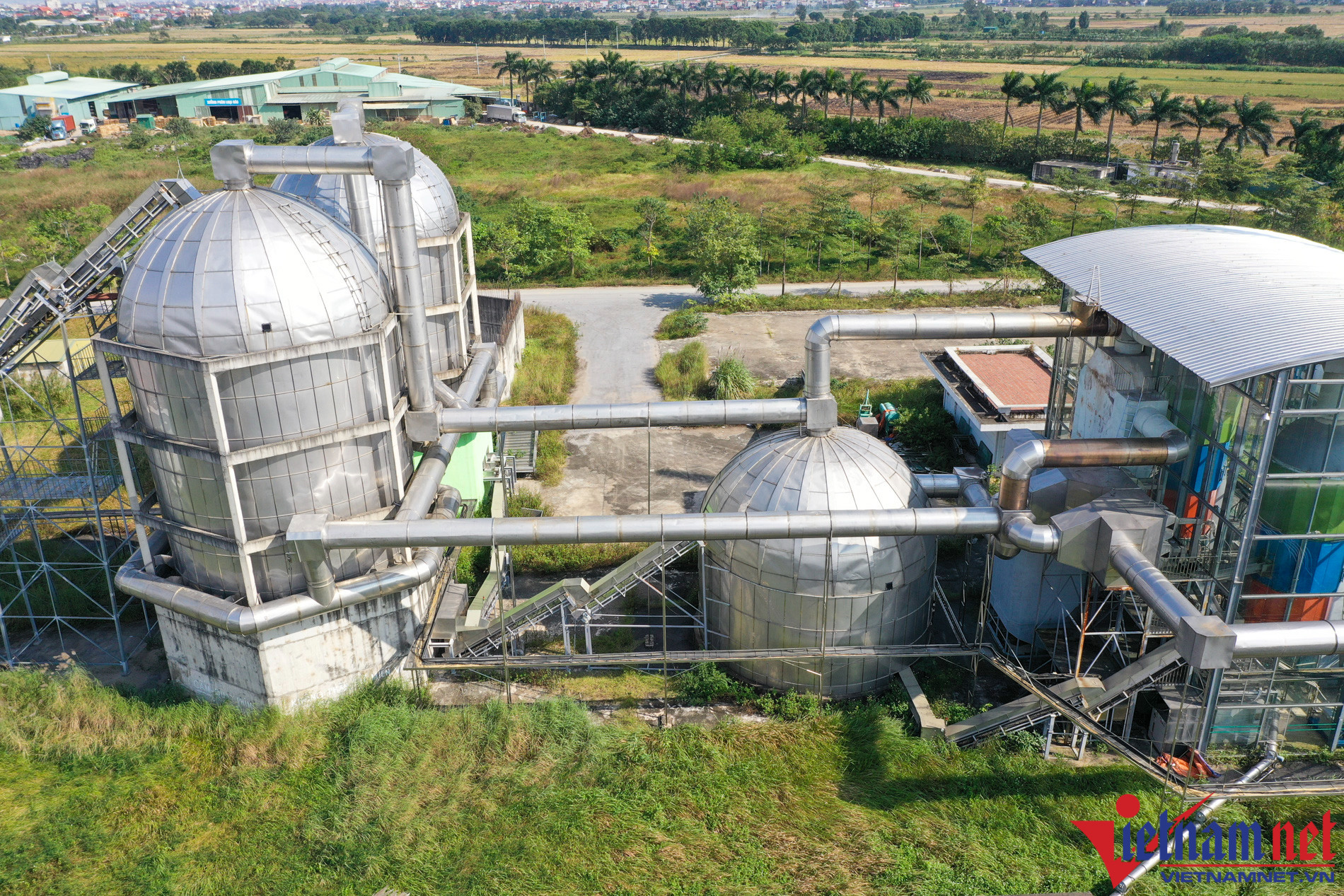 A representative of Thanh Quang Investment Joint Stock Company said there are many reasons for this situation. Besides the investor's financial difficulties, problems in adjusting the investment certificate to treat hazardous waste, and problems with the contractor providing the technology are cited.
Locals are angry because their agricultural land was acquired for the project, but the waste treatment plant is still abandoned.
Once it becomes operational, the plant will burn 500 tons of waste per day. The project is expected to help reduce the load on Nam Son landfill in Soc Son district as it can treat all domestic waste in Dong Anh district and some surrounding areas.
According to Hanoi's solid waste treatment plan to 2030, with a vision to 2050, the city will have 17 solid waste treatment sites.
However, only three waste treatment sites are operating, namely Nam Son Waste Treatment Complex in Soc Son district, Xuan Son in Son Tay town, and Cau Dien in Nam Tu Liem district.
Many other waste treatment projects are in a sluggish state and have not been put into operation for many reasons, including outdated and inappropriate waste treatment technology.
Bao Khanh