Hanoi signature dish: La Vong grilled fish

Might not be the oldest dish of Hanoi as it has only been around for over a hundred years, but "Chả Cá Lã Vọng" or "Chả Cá Hà Nội" is definitely the unique among the best known dishes of the capital city.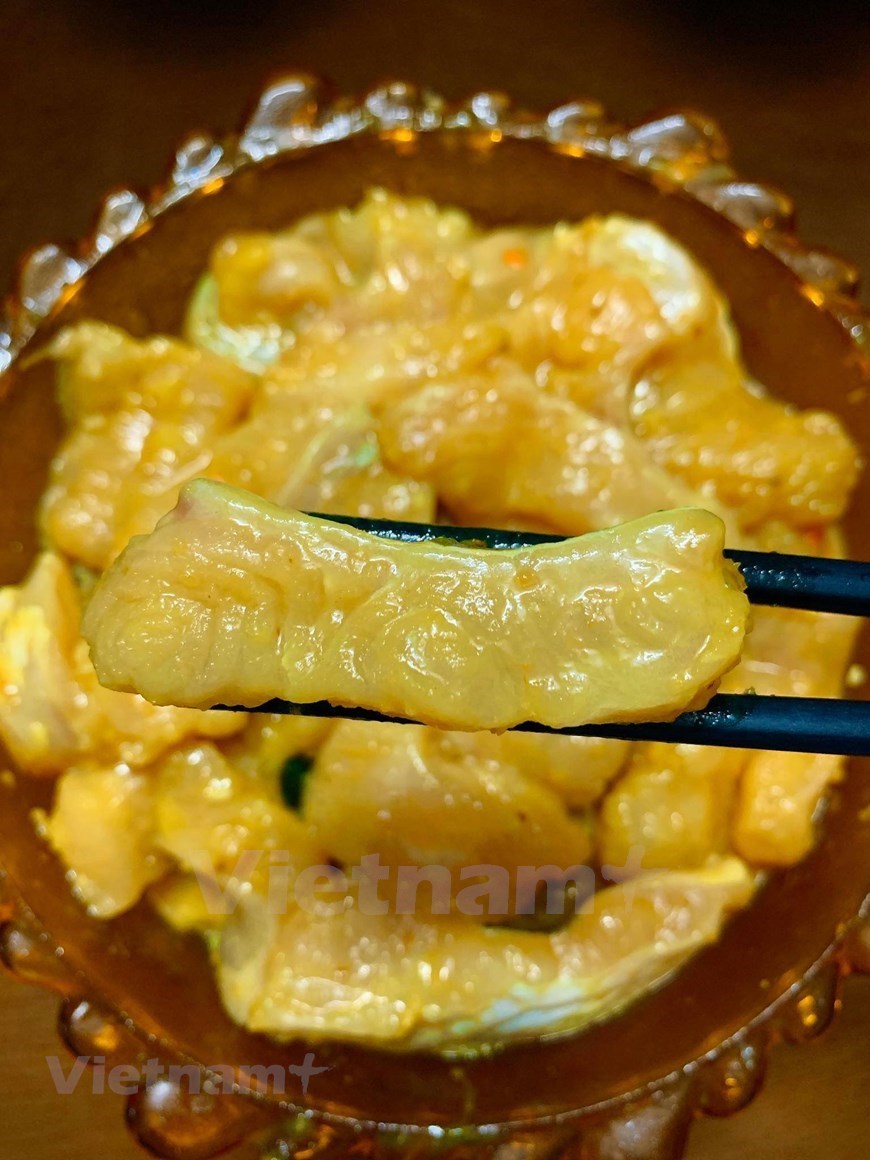 Marinate the fish that has been prepared with finely chopped lesser galangal tubers, lemongrass and shallot juice and pork fat which has been used to stir-fry turmeric Let the fish sit in two hours (Photo: Dau Dau/Vietnam+)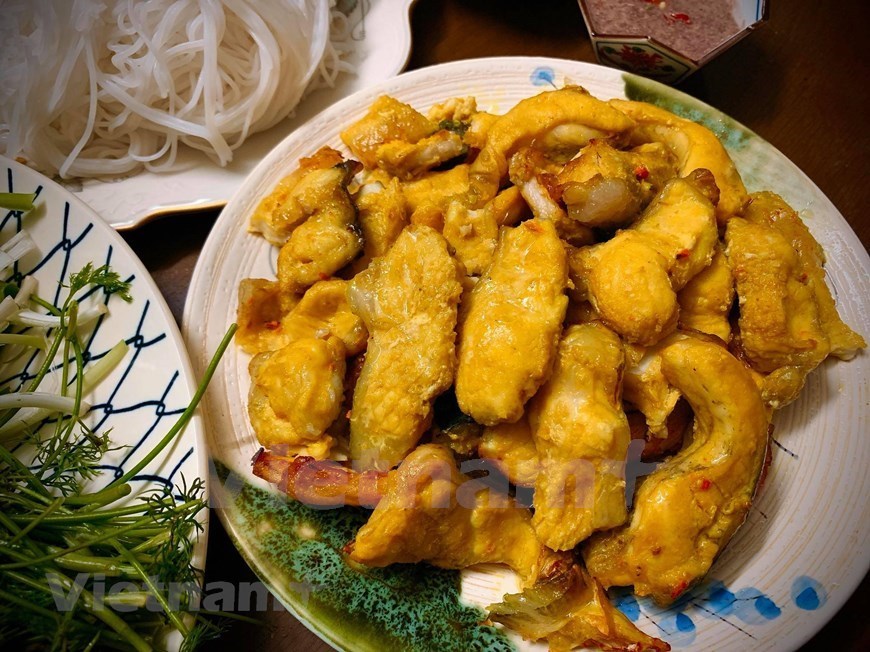 Grilled the fish at 180 Celcius degrees in 10 minutes (grilling with charcoals gives slightly better taste than with an oven) (Photo: Dau Dau/Vietnam+)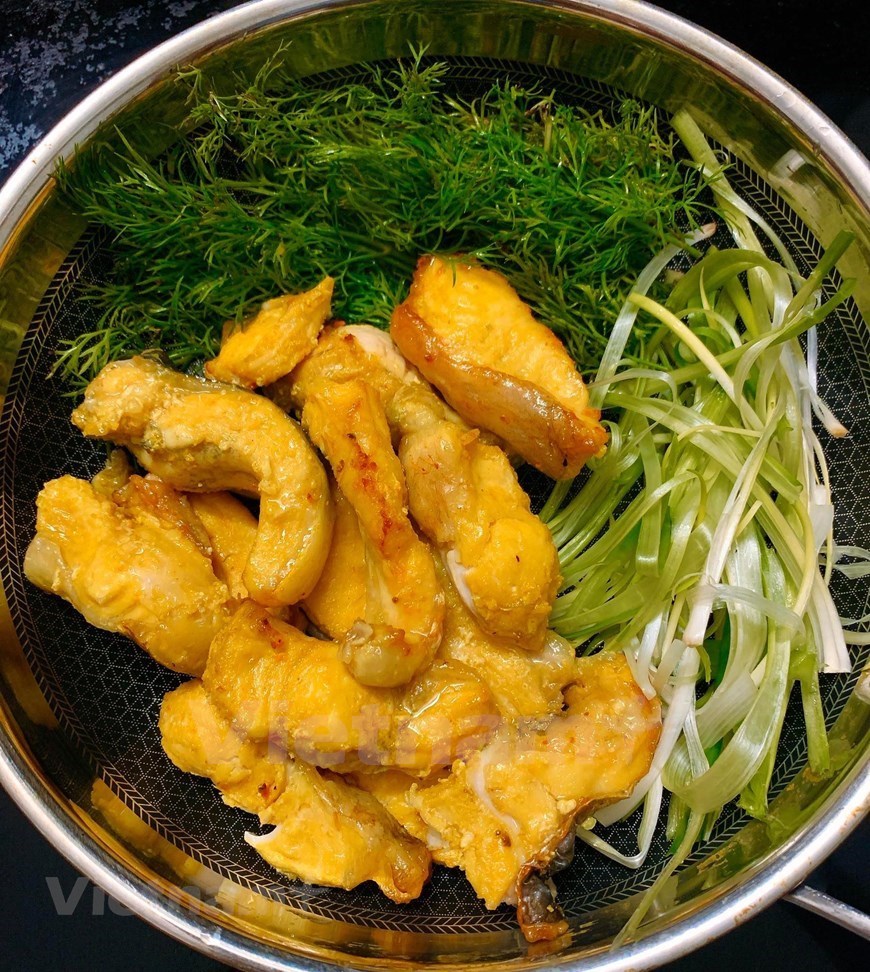 Let the grilled fish cool off for firmer texture (Photo: Dau Dau/Vietnam+)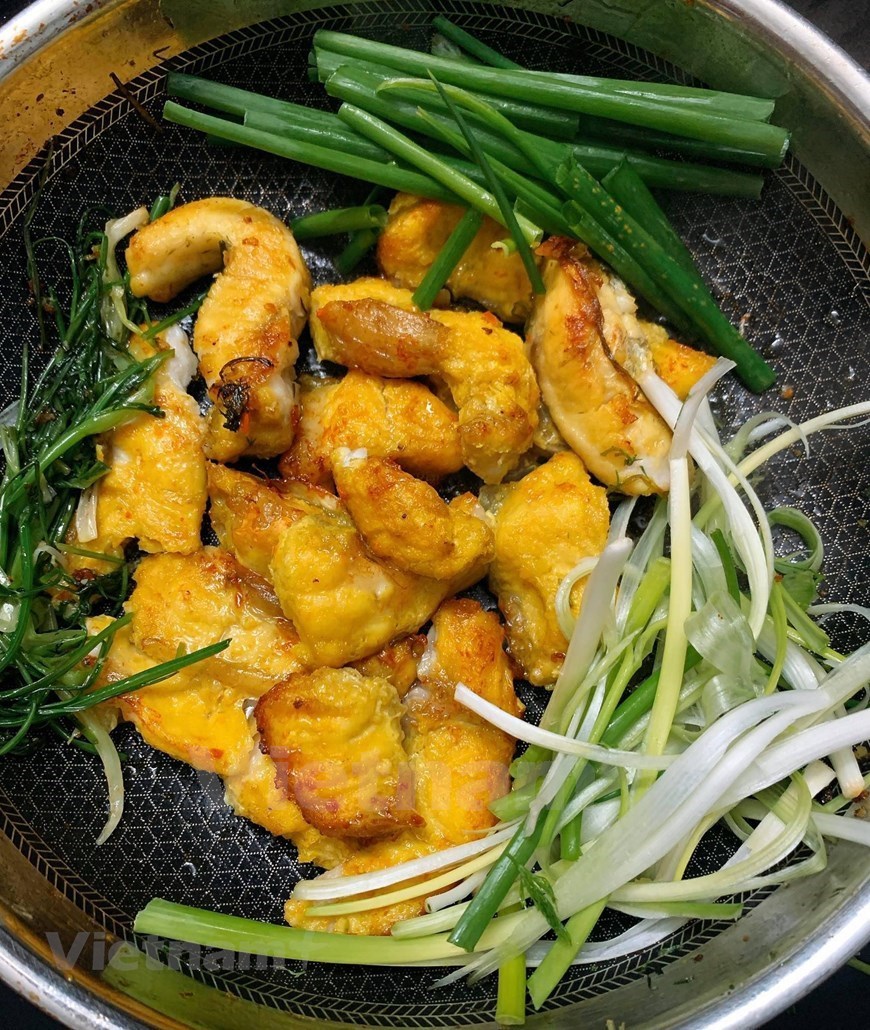 The dish is served hot by frying the fish and side vegetables right on dining table (Photo: Dau Dau/Vietnam+)

Yummy hot fish is now ready (Photo: Dau Dau/Vietnam+)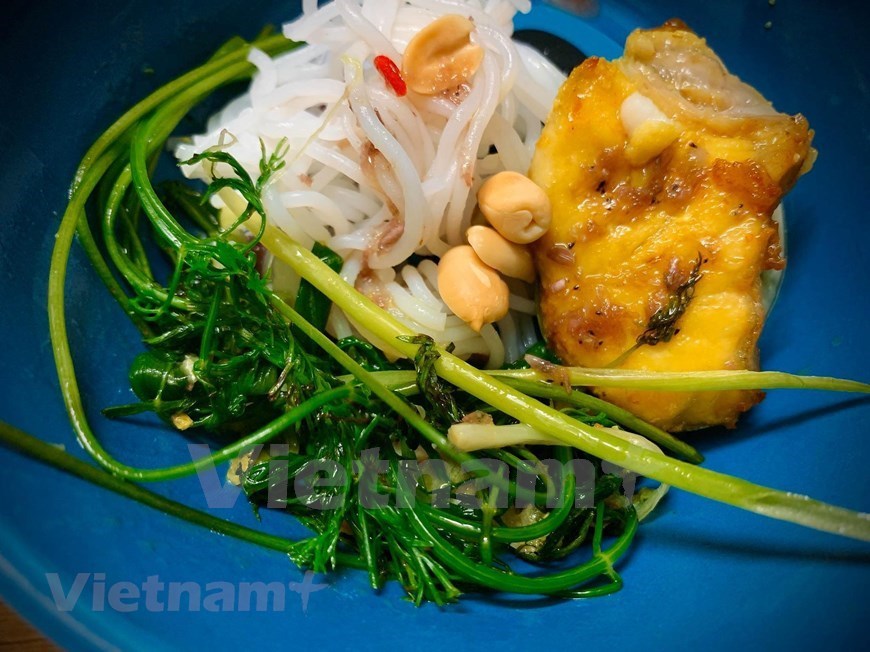 Dip fish and vegetables in shrimp paste sauce and serve with rice vermicelli and peanut (Photo: Dau Dau/Vietnam+)

It took a while to catch on, but after two years of perseverance one dumpling vendor finally brought a taste of the central region to Vietnam's capital city. 

Fishin' for something to fill your stomach? Vietnamese grilled fish may be right up your river! With a side of shrimp paste and rice noodles, this meal makes even February feel like summer.