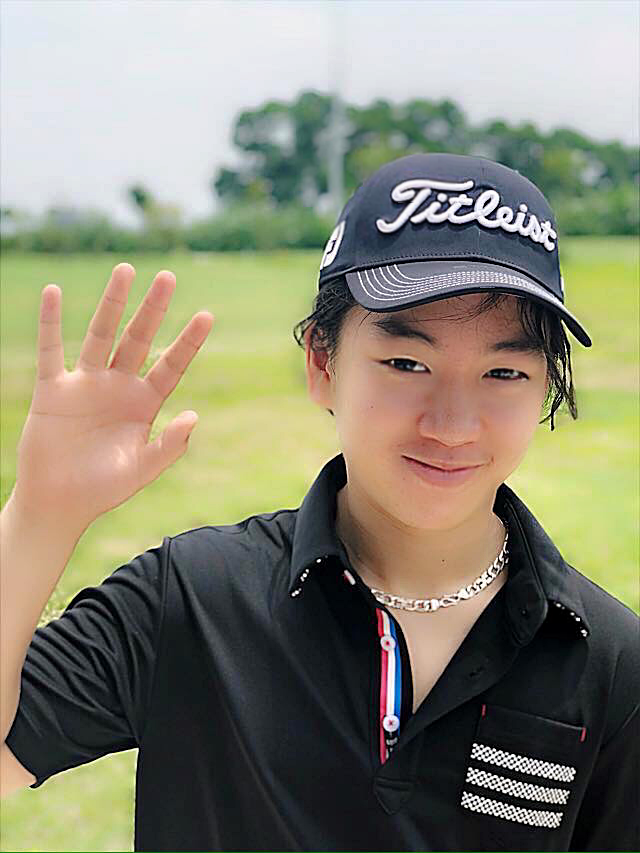 Ngo Nhat Minh
Ngo Nhat Minh, 17, is now a freshman at the Iolani boarding high school in Honolulu, Hawaii.
Before winning a USD240,000 scholarship for four-year studying at the school, Nhat Minh had always ranked at the top of his classes during 11 years at the French-speaking Alexandre Yarsin School in Hanoi.
He's very good at learning languages. Besides his Vietnamese and French, Minh can speak English, German and Spanish. The boy is also good at chess and martial arts.
Sharing about his decision to choose to study in the US, Minh said that he has a special love for cinema and was so impressed when visiting the Hollywood Universal Studio at the age of 13.
"At that moment I understood that I could follow and make my dream come true in the US which has the world's leading cinema industry," Minh told Dantri/Dtinews.
He started to study English and got the TOEFL, SSAT certificates before applying for scholarships at five high schools in the US including Choate Rosemary Hall, Blair Academy, Iolani, Brooks, and Cate. And he had successfully won the scholarships from all five schools.
"I decided to choose the Iolani because it ranks among top 30 best boarding high schools in the US," Minh said. "Besides, I love Hawaii because of its good environment and seafood.
Despite his busy studying timetable, Minh has actively joined in many extra courses and social activities including donating books for pupils at public schools, or growing trees at local hospitals.
Minh is also participating in some cinema clubs at the new school as a director, actor and playwright. 
The boy shared that he has just got a role in a new play by his school which would be staged at the state's opera house at the end of February.
And he said he would try his best to follow cinema production at a US university and become a film director and playwright in the future. Dtinews

Education New Zealand (ENZ) has announced the return of its New Zealand Schools Scholarships (NZSS), a prestigious scholarships programme offered exclusively to Vietnamese school students.  

The Australian Government will provide 50 Australia Awards scholarships to Vietnamese citizens this year.