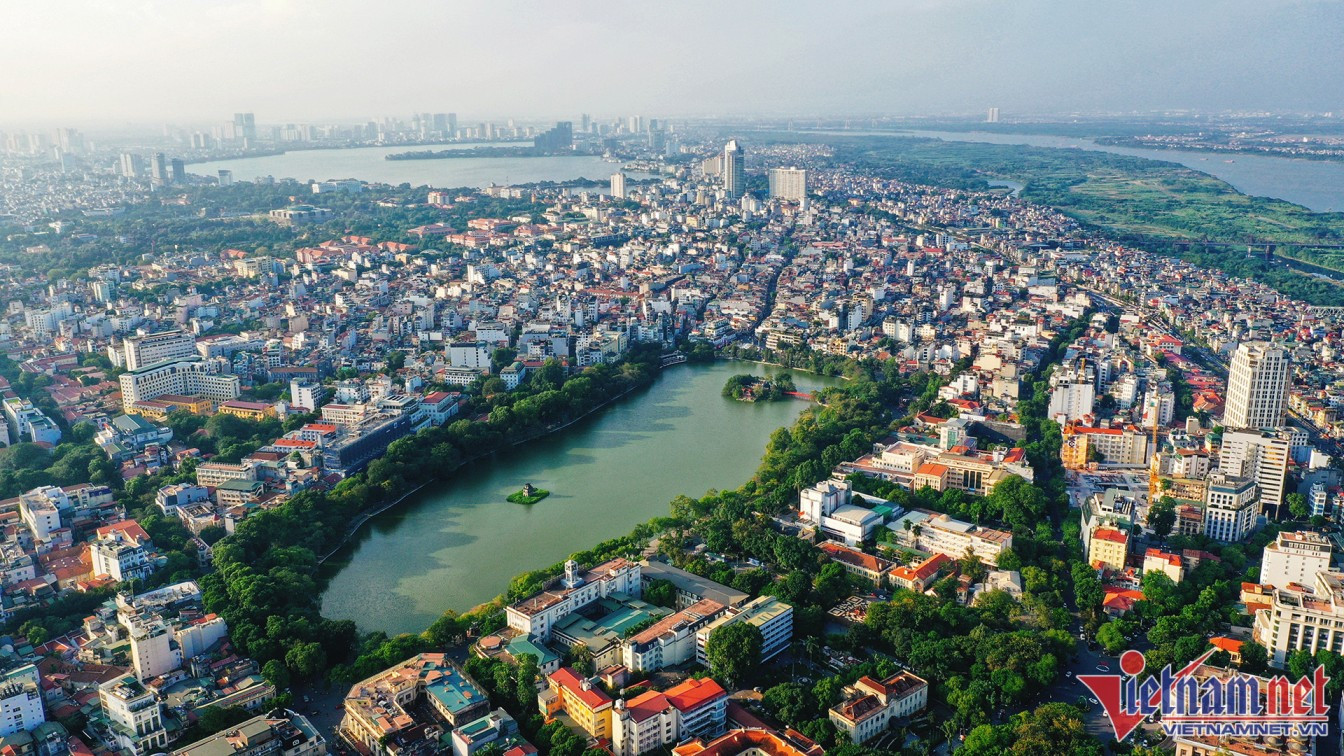 Hanoi Vice Mayor Le Hong Son has assigned the Department of Home Affairs to prepare a task force in charge of building a model of cities belonging to the capital city. The Hanoi People's Committee will report to the Ministry of Home Affairs and the Prime Minister in March.
To ease the overload in inner districts, Hanoi is considering a model of cities located in the northern suburban districts of the Red River (Dong Anh, Me Linh and Soc Son) and the western districts (Hoa Lac and Xuan Mai).
The new cities in the northern part of the Red River will focus on services and international integration. Noi Bai Airport will be the center of development in the city.
The second city is expected to be built in the western part, or Hoa Lac area today. This will be a science-technology and education-training city.
Ngo Doan Duc, former deputy chair of the Vietnam Architect Association, said the two new cities will ease the overload in inner districts.
"Too many problems exist in inner districts which cannot be settled, including overpopulation, traffic congestion, pollution and school shortages," Duc said, adding that in order to create new growth poles, it is necessary to ease population density in inner districts.
"Under the general development plan of the capital city approved by the government in 2011, five satellite urban areas would be developed to ease overload of the inner-city areas. But such areas have not taken shape, while more multi-story buildings have arisen in the inner city," he said.
National Assembly deputy Truong Xuan Cu said that Hanoi should not only gather strength on developing inner districts, but also reserve resources to build satellite cities to solve traffic jams, environment pollution and lack of schools and hospitals.
Thu Hang