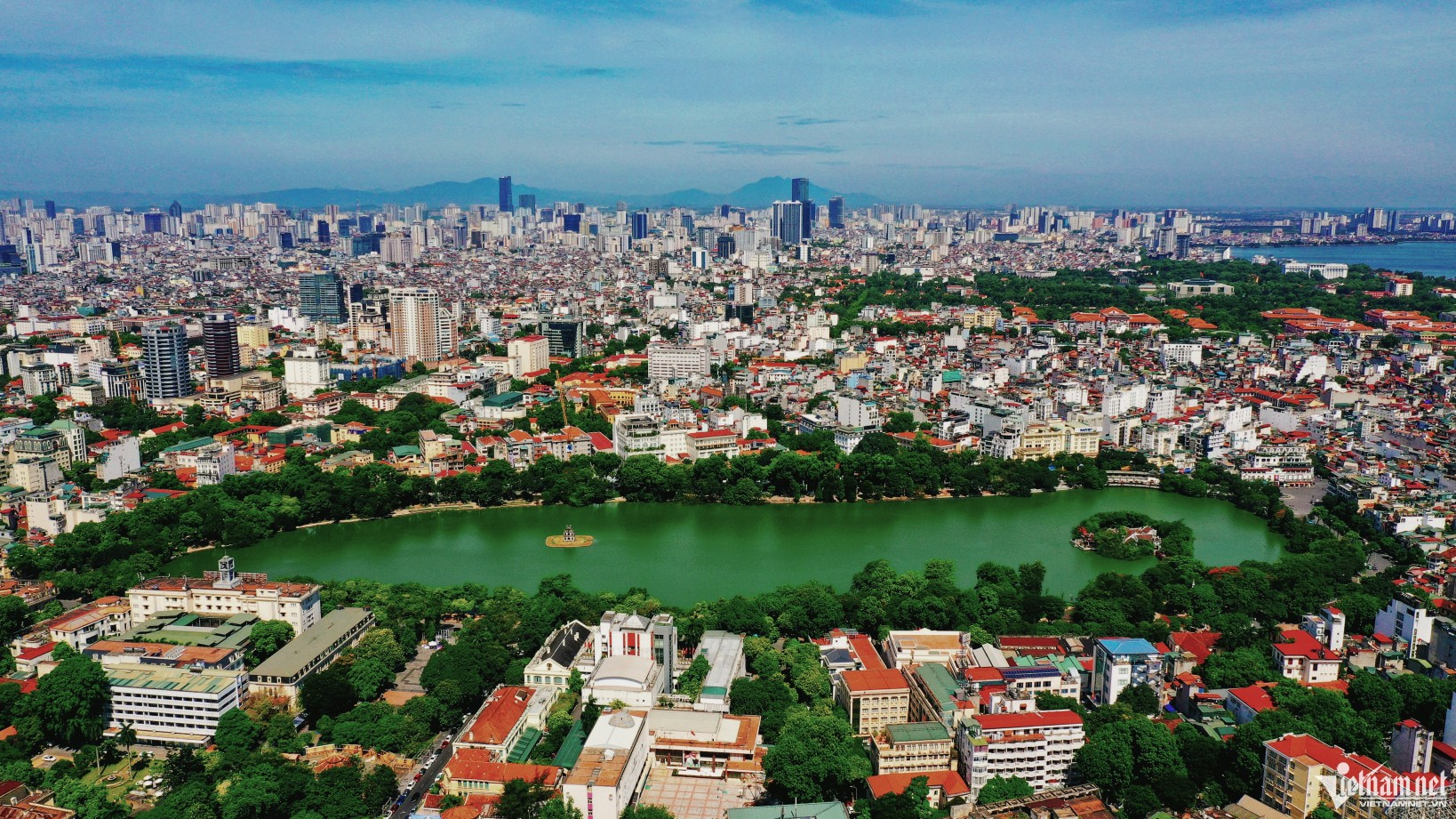 Hanoi Party Committee Secretary Dinh Tien Dung has recently spoken about a roadmap on upgrading Dong Anh and Gia Lam into inner districts and a plan on building two cities.
Over many years, Hanoi has been developing towards the central area. This increased the population in inner districts rapidly, leading to traffic jams, pollution and flooding.
When changing land-use purposes, investors have to give priority to building public works.
However, in reality, investors only focus on building houses. Meanwhile, the local population increases rapidly, which results in a lack of schools and more traffic jams.
Dung said the municipal authorities have decided to build new growth poles to attract people to non-central areas. One of the solutions is developing two dependent cities.
This idea was included in the Politburo's Resolution 15 on the direction and tasks of developing the capital city by 2030, with a vision toward 2045.
Hanoi plans to build a city in the northern part of the Red River, which would cover the districts of Me Linh, Dong Anh and Soc Son. This would be a city of services and international integration. Noi Bai Airport would be the center of development of the city.
The second city in Hanoi is expected to be set up in the western part, in the Hoa Lac area. This would be a city of science-technology and education-training.
The foundation of the city already exists, which covers HoaLac Hi-tech Park and National University.
It is expected that the government will hand over Hoa Lac Hi-tech Park to Hanoi. Appropriate agencies have decided to relocate universities in inner districts to the area.
Dung said that Hanoi plans to upgrade 3-5 suburb districts into inner districts.
However, it will be difficult to implement the plan if Hanoi does this with all the districts at the same time. Therefore, Dong Anh and Gia Lam will become inner districts before the other districts.
Under a plan announced by the Hanoi Party Committee, five suburban districts will become inner districts in 2025 and three districts in 2026-2030.
Thu Hang