Hanoi's air quality worsens once again

The air quality in the capital city of Hanoi has once again worsened with its PM2.5 levels exceeding national standards and being situated at harmful levels.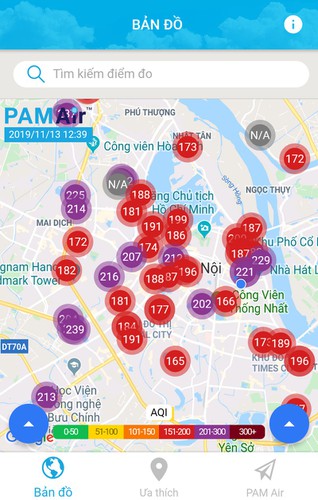 Measured at noon on November 13, the air quality index (AQI) on the PamAir application in many areas throughout Hanoi measured at harmful levels for human health, known as purple levels.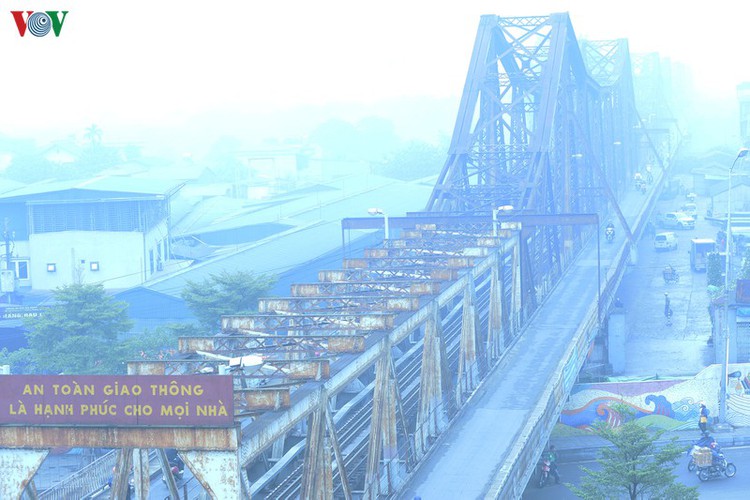 According to the Vietnam Environment Administration under the Ministry of Natural Resources and Environment (MonRE), Hanoi's air quality declined between November 5 and November 12. AQI levels reached record high levels on November 12 when they were recorded at 300.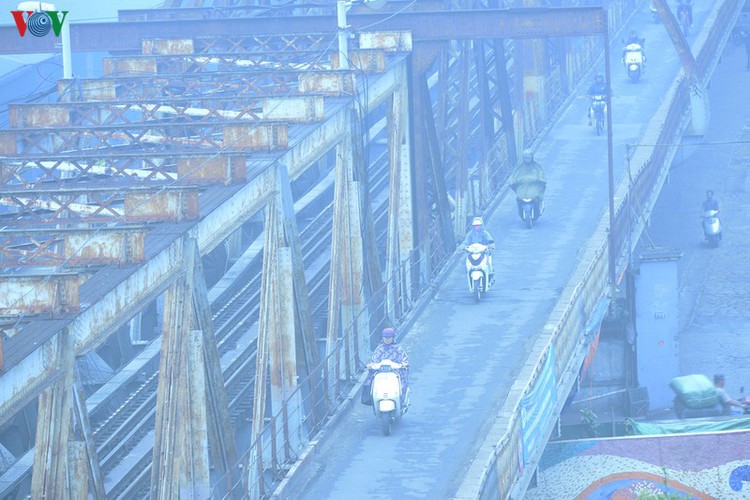 The PM2.5 levels recorded at all environmental monitoring stations around the capital exceed national standards and are increasing over time.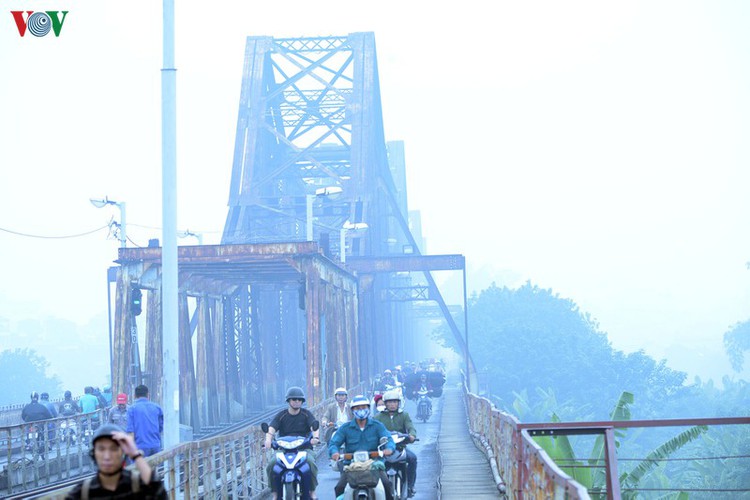 According to the MonRE, Hanoi's poor quality can be attributed to the period between November 4 and November 12 when no rain and low air humidity was recorded in the northern region. This was coupled by sunny days, during which the temperature difference between day and night remained high.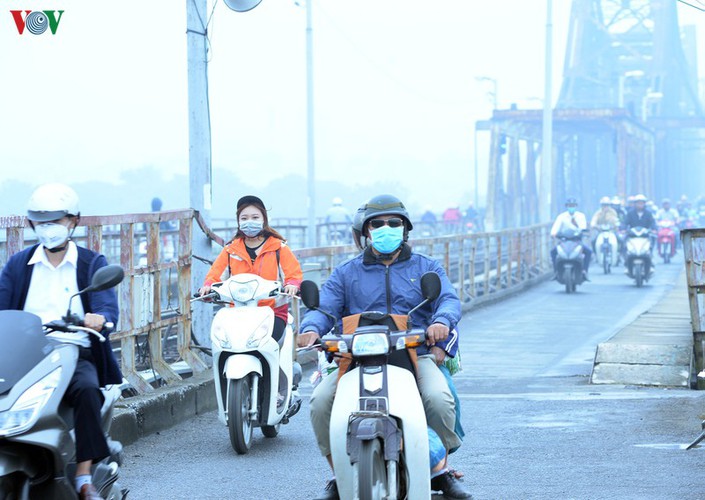 PM2.5 levels are often at their highest at midnight and early in the morning.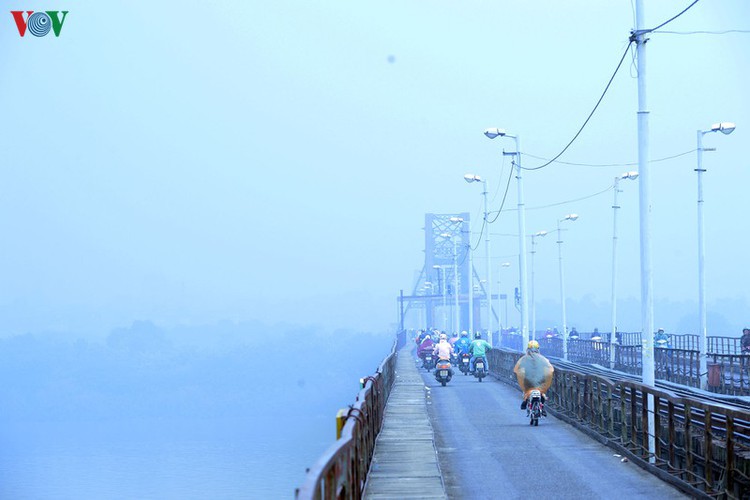 According to the weather forecast. November 13 will see cold air and rain hit the northern region, which will help to reduce air pollution. However, from early morning to noon on November 13, Hanoi's air quality will continue to worsen.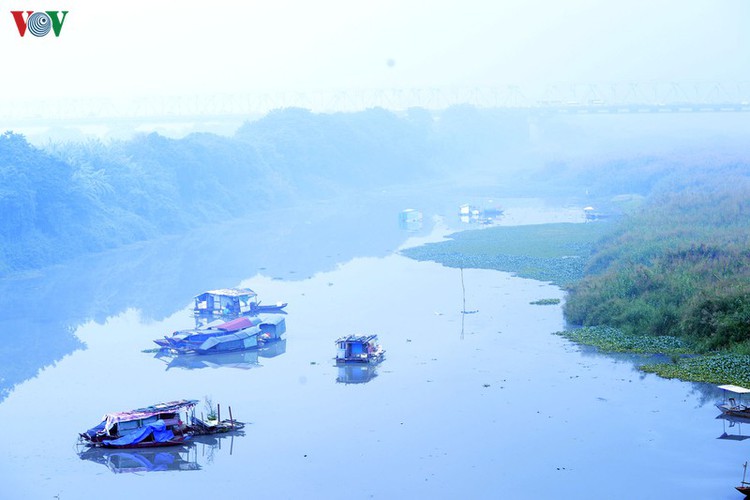 Heavy smog has been recorded around Long Bien bridge.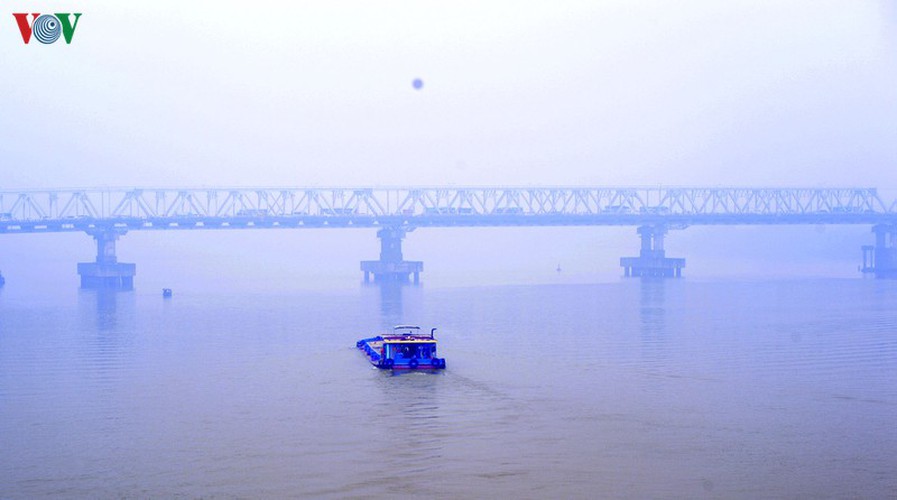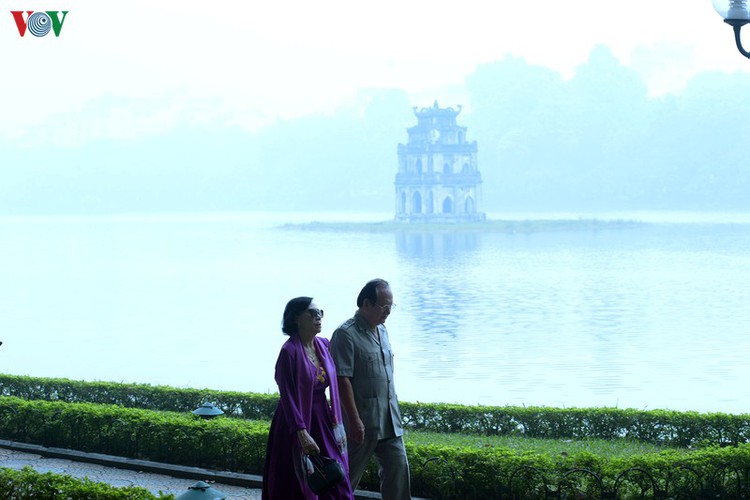 The scene at Hoan Kiem lake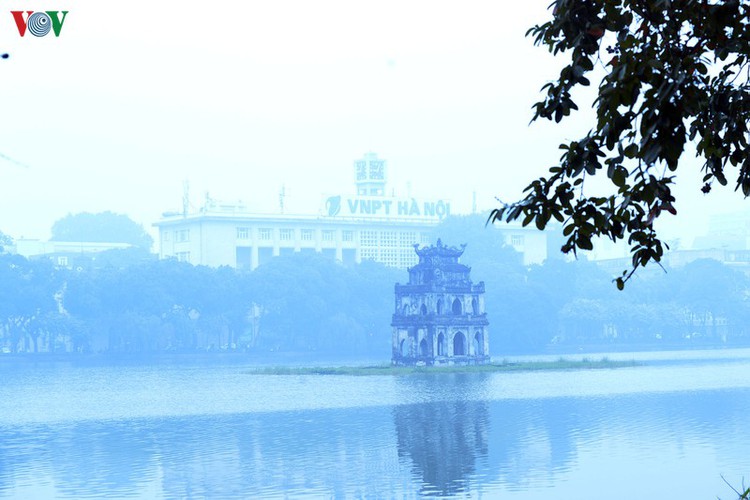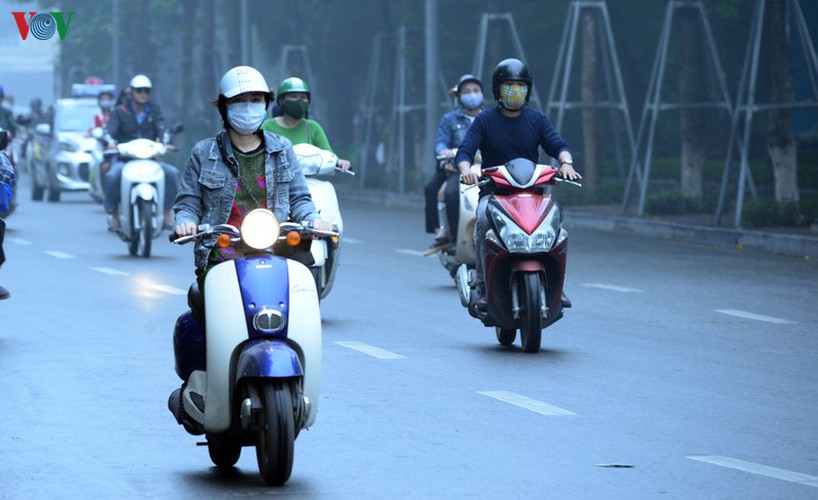 An image of Yen Phu road.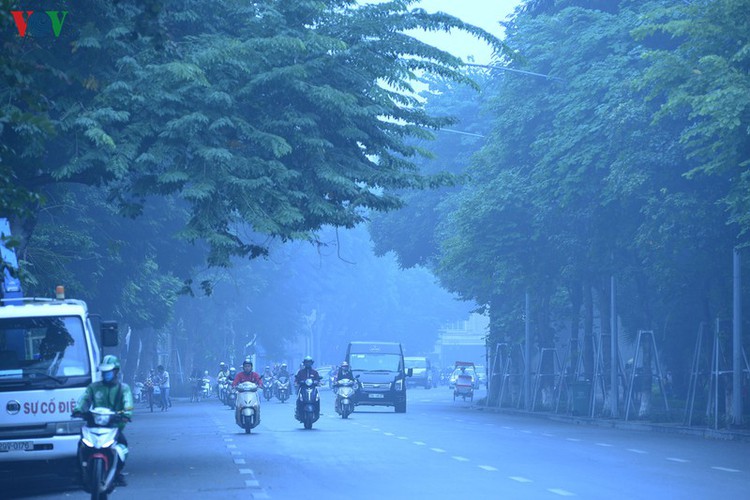 Chú thích ảnh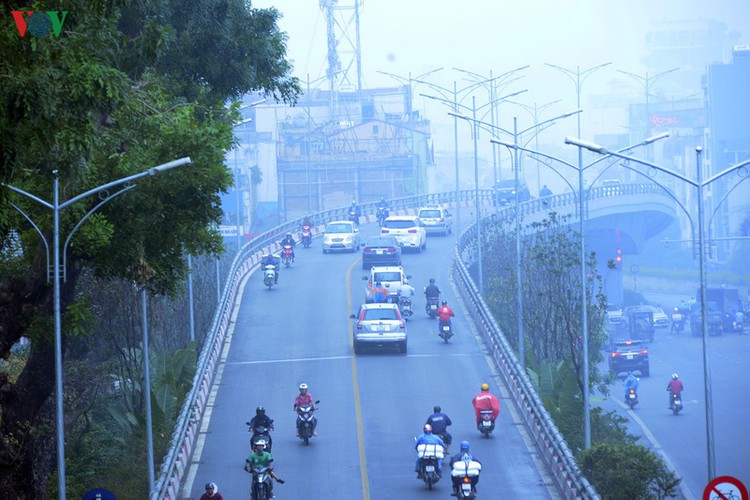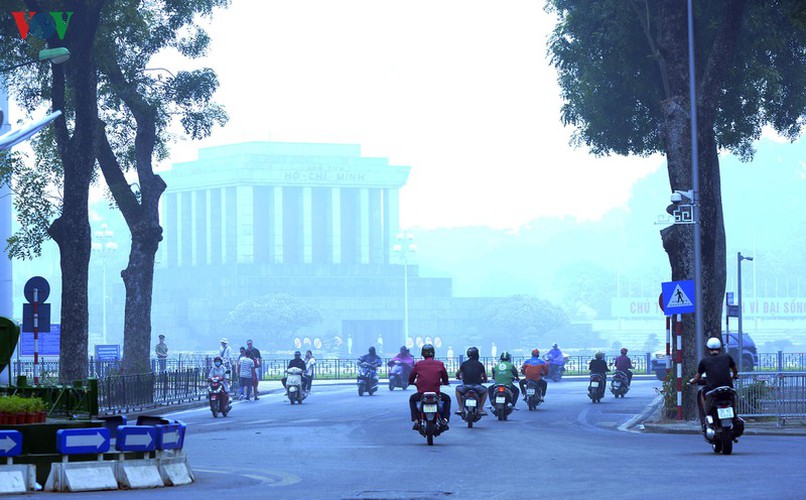 The area surrounding President Ho Chi Minh's Mausoleum.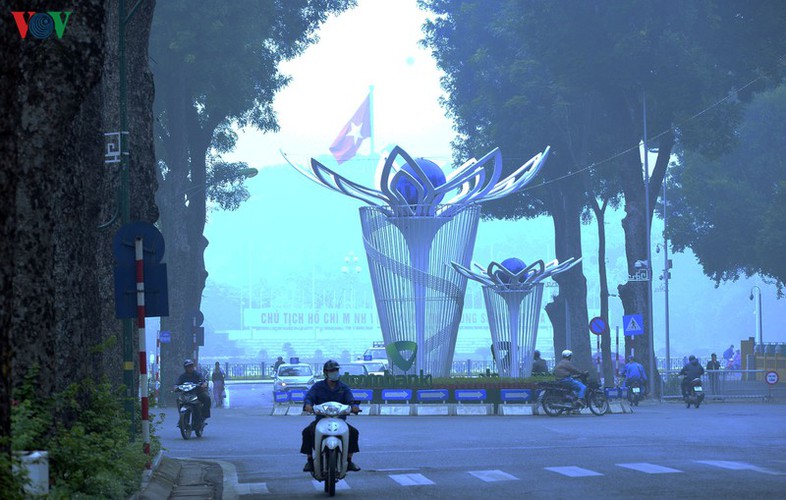 VOV

The capital city choked on unprecedentedly poisonous air throughout Tuesday with the air quality index (AQI) monitored at most sensor stations reaching hazardous levels of above 300 from early in the morning.

The capital Hanoi has continued facing terrible air pollution which is posing a risk to health.