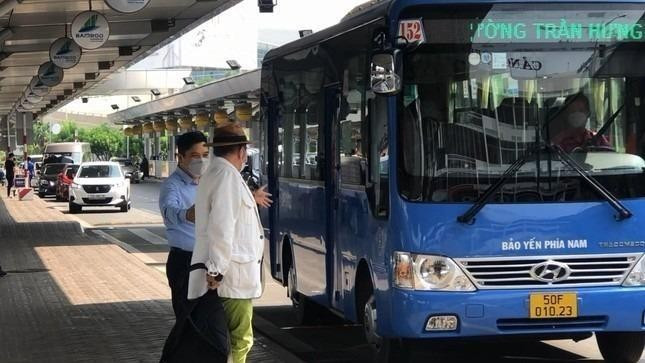 A public bus to Tan Son Nhat Airport
According to the department, the bus route will start from Saigon Bus Station in District 1 and end at Tan Son Nhat Airport. The 9-kilometre trip takes around 45 minutes. There will be 110 trips daily, with the first departing at 5:45 am and the last at 11:45 pm.
Tickets will cost VND8,000 for passengers travelling half route (some five kilometres) and VND15,000 per trip for those travelling the whole route.

This bus route had operated since 2016 but was temporarily suspended due to the impact of Covid-19 over the past two years.

The department said the route could be restored due to the increase in passengers at the airport.

The department has also proposed to build a bus station at Gia Dinh Park to ease congestion at Tan Son Nhat Airport.

With the reopening of the 109 bus route, there are now three public bus routes to Tan Son Nhat Airport. The two others include bus route 152 departing from Trung Son Residential Area in Binh Chanh District and route 72-1 departing from Vung Tau Bus Station.

The city currently has a total of 2,109 buses running on 128 bus routes.

Bus passenger numbers in the first six months of this year on subsidised reached an estimated 30.8 million passengers, down 20.5 percent compared to the same period in 2021 and 27.4 percent of the target.
Source: Dtinews