HCM City launched its first ever Việt Nam Bánh Mì (Vietnamese Sandwich) Festival yesterday at District 1's Youth Cultural House, in order to promote the traditional dish to locals and tourists.
The first of its kind in Việt Nam, the event features 120 stalls from leading bakeries, restaurants and food suppliers from around the country, as well as foreign businesses.
It is expected to attract around 50,000 people to enjoy the famous dish and learn about its history.
Visitors can browse and enjoy a wide variety of Vietnamese bánh mì with many types of fillings, including vegetarian, as well as other baked goods and sweets.
Đức Anh, 21, arrived early and told Việt Nam News that he really enjoyed the atmosphere of the festival.
He said: "Bánh mì has been an essential part of my life, along with phở (beef noodle soup) and bún bò Huế (Huế beef noodle soup). Phở usually takes the spotlight while bánh mì seems to be "too humble". The festival provides great opportunities for bánh mì to shine through."
Visitor Thu Thảo, 27, added that she initially knew of the festival via a Facebook post.
"The scale of the event amazes me! I will definitely bring some of my foreign friends to enjoy the Vietnamese signature dish later," she said.
German national Lothar Schreiner added: "We love bread, so we love sandwiches. In Việt Nam, bánh mì is very delicious and everybody loves it, me too."
In addition to food-related activities, there are also musical performances, a conference on the history and development of bánh mì and an award ceremony to honour top, long-standing bakery brands which have been established for more than 50 years in Việt Nam as well as other exhibition events.
The festival is being organised by the HCM City Tourism Association and the city's Department of Tourism, and runs until the end of April 2.
Trần Thanh Huy, a member of the organising board, said: "Through this festival, the organisers want to expand the value of bánh mì to spread to international friends. From there, they know more about Việt Nam and facilitate tourism to thrive after a long time of being restricted by the COVID-19 pandemic.
"Through this programme, young people can start a business to make new and more diverse types of bread."
Over the years, Vietnamese bánh mì has been gaining popularity among international visitors as one of Việt Nam's signature dishes and was even recognised in the Oxford English Dictionary in 2011.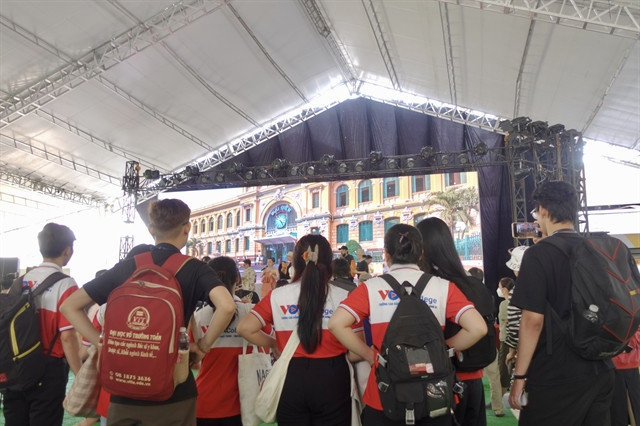 University students enjoyed musical performances during the event. VNS Photos An Phương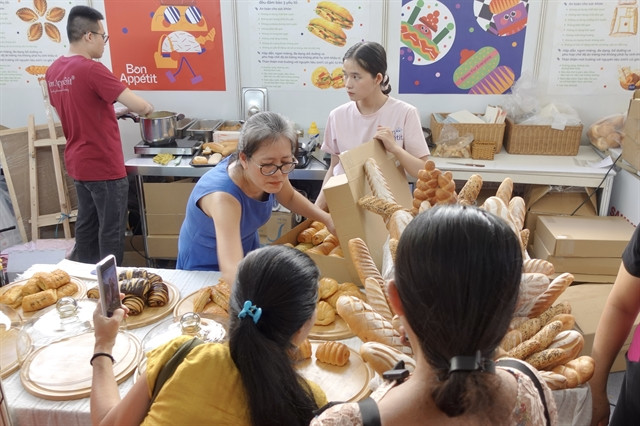 Việt Nam Bánh Mì Festival provides local brands and eateries with an opportunity to promote their products to wider audiences.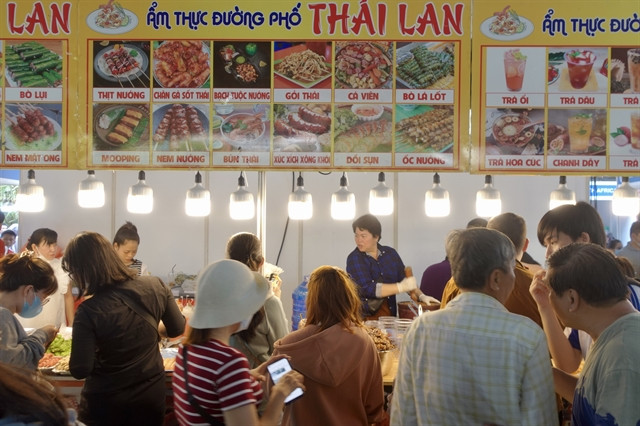 In addition to bánh mì, visitors can taste other delicious drinks and dishes at the festival.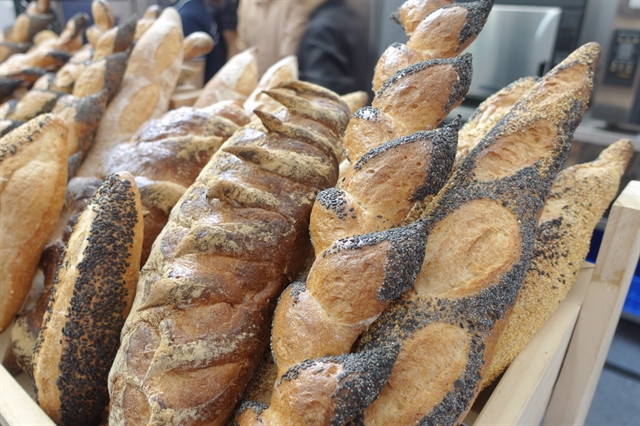 Bánh mì, together with phở, are among some signature dishes of Việt Nam. VNS Photo An Phương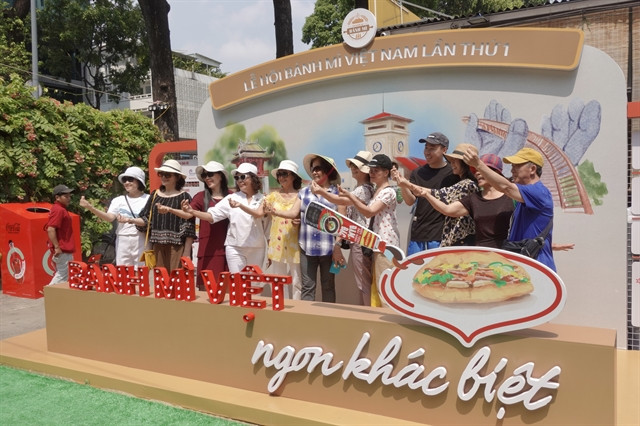 The first ever Việt Nam Bánh Mì Festival attracted many locals on the first day.
Source: VNS