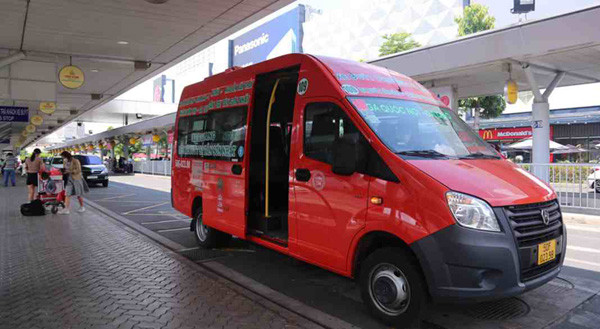 The two bus routes will transport passengers from the airport to neighboring areas such as Gia Dinh Park in Go Vap District, Hoang Van Thu Park in Tan Binh District and Tan Phu Bus Station in Tan Phu District.
The first route is 8.9 kilometers long, connecting the airport and Hoang Van Thu and Gia Dinh parks.
The second route stretches 12.6 kilometers and links the aiport, Hoang Van Thu Park and the Tan Phu Bus Station.
Those transport businesses wanting to get involved should get no subsidy from the city government and use buses that can carry 17 to 40 passengers with a frequency of 91 rides from 05:00 to 20:00 every day.
At the moment, there are four bus routes at the airport, including Route 152, connecting Trung Son residential area and Tan Son Nhat Airport, Route 721, connecting Tan Son Nhat Airport and the Vung Tau Bus Station (Vung Tau City), Route 109 connecting the Saigon Bus Station and Tan Son Nhat Airport, and Route 103, connecting Cho Lon Bus Station and the Nga Tu Ga Bus Station.
Source: Saigon Times