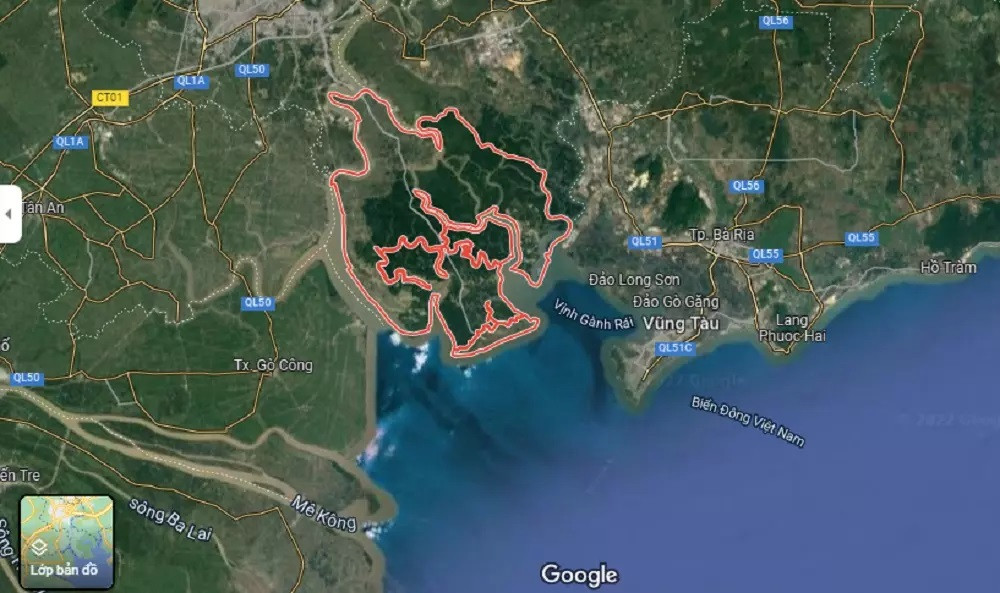 According to city authorities, the existing Can Gio wharf area has favorable natural conditions to serve container ships with a tonnage of up to 250,000DWT operating on sea routes to Europe, Africa, and America.
This site is good for an international transshipment container port, which will facilitate HCM City's marine economic development and the country as a whole.
The volume of goods through Ho Chi Minh City's seaports grew 7.34%/year in the 2015-2020 period and it is expected to be 5% for the 2021-2025 period. Goods going through the city's seaports have exceeded 2.63% of the plan by 2030 (159.98 million tons), accounting for 23.36% of the total volume of goods through Vietnam's seaports.
In late 2021 the Vietnam Maritime Corporation (VIMC), the Mediterranean Shipping Company (MSC) and the Saigon Port Authority proposed building an international container transshipment port in Can Gio district at a cost of $6 billion, with a 7.2km long wharf, which will host the largest container ships in the world today (24,000 Teus) and a yearly capacity of 10-15 million Teus.
The project is divided into seven investment phases. The investors want to start the first phase in 2024 and put the port into operation in 2027. The last phase would be completed in 2040.
Tuan Kiet