High ranking official says Le Van Luong road is example of unreasonable planning
Deputy head of the Party Central Committee's Economic Commission Nguyen Duy Hung said that Le Van Luong road in Hanoi is a typical example of bad planning. Floods and traffic jams often occur on the road.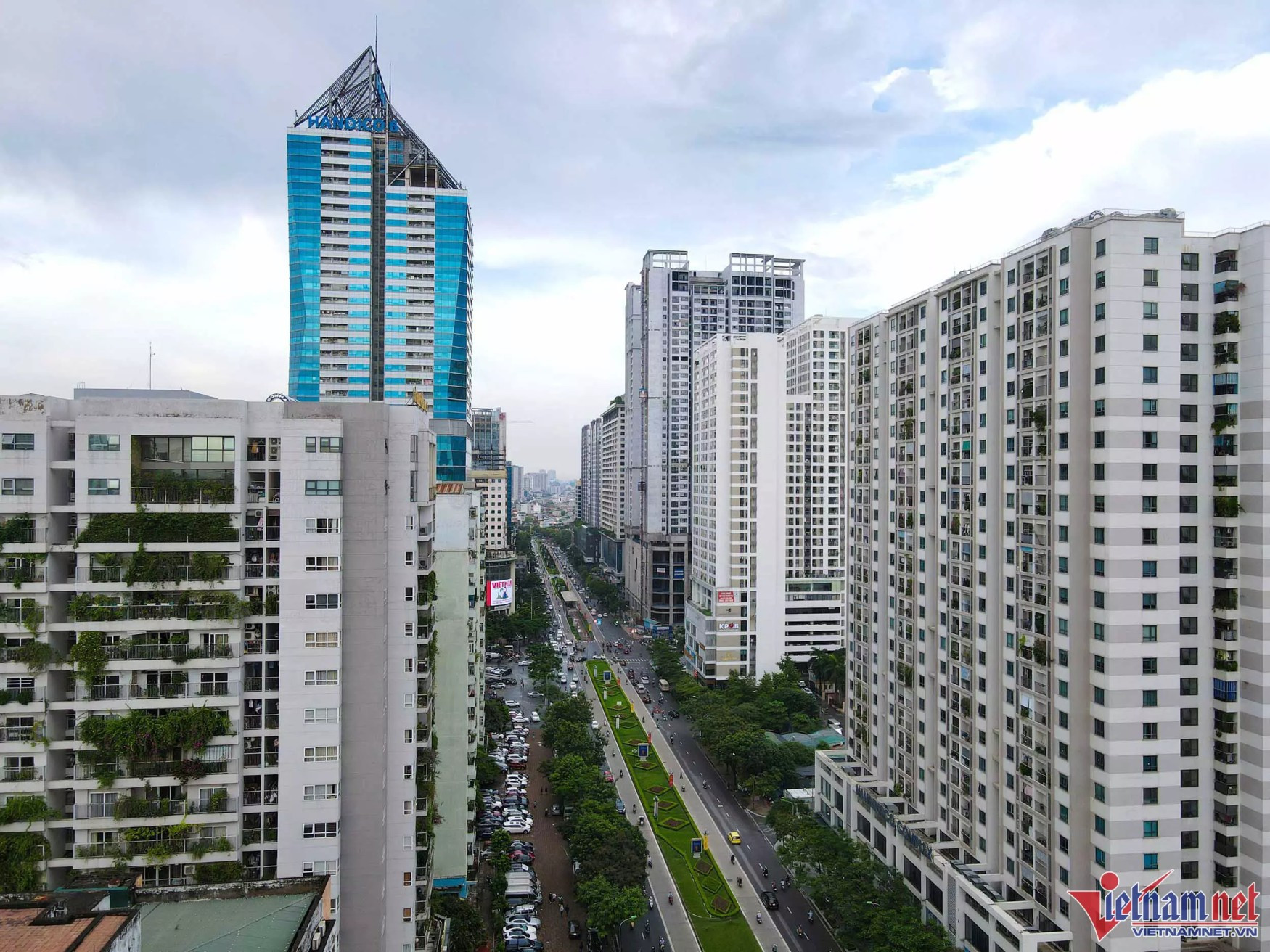 On July 19, the steering committee on reviewing the implementation of the Politburo's Resolution 54, issued in September 2005 on socio-economic development of the Red River Delta, and the Bac Ninh provincial Party Committee organized a workshop on industrial and urban development of the region.
Hung, who is deputy head of the steering committee, said after 17 years of implementing the Resolution 54 and 11 years of implementing the Politburo's Conclusion 13, important achievements in socio-economic development in the region have been gained, while the political system, national defence, society's security and international relations have been consolidated.
The Red River Delta deserves to be one of the two economic locomotives of the country. However, he pointed out that a lot of problems still exist, especially in planning management.
He cited the planning of Hanoi as an example, saying that Le Van Luong street is an example of unreasonable planning. As infrastructure development is come in line with expansion, floods and traffic jams occur every time it rains.
Hung said in the context of the deeper international integration, it is necessary to review what still has not been done in the field of industrial and urban development over the last 17 years in Red River Delta. It is also necessary to change awareness and thinking about regional linkages.
The steering committee will listen to the opinions of mangers, experts and scientists so as to design optimal solutions in regional and intra-regional linkages, thus creating a driving force for the socio-economic development.
From this, reviews, reports and assessments will be submitted to the Politburo to issue a new resolution to replace Resolution 54, for a strategic long-term development strategy.
Deputy Minister of Construction Le Quang Hung pointed out the problems in infrastructure development of the Red River Delta. The region's urban infrastructure does not ensure connections between urban areas and the region.
Flooding still exists, especially in large urban areas. Traffic congestion in areas, especially Hanoi, has not been settled because of problems in the water drainage system.
Hung said that it was necessary to improve planning quality to restructure the urban area in line with infrastructure linkages between the Red River Delta and the southern provinces of China, Laos, Cambodia, Thailand, Singapore and Asia-Pacific.
Architect Tran Ngoc Chinh, chair of the Vietnam Urban Planning and Development Association, noted that there are many problems in planning, building, and managing urban areas in the region, while regional links are still weak.
Urban infrastructure quality still cannot meet requirements for development, adapt to climate change, and respond to natural calamities and epidemics.
Chinh said in developing civilized green cities, there must be special characteristics, good planning and strict observation of planning. The planning must be carried out based on population density and comprehensive development of infrastructure.
In Vietnam, development plans often change after calling for investors. Le Van Luong Road has become a "hot spot" in Hanoi.
He mentioned the Linh Dam urban area in Hanoi, where tens of high-rise buildings were built on a small area of 3 hectares. The number of occupants in three such buildings are equal to the population of one ward.
Hanoi has five satellite urban areas and Hoa Lac Hi-tech Park, which would gather university students. However, after more than 10 years, the relocation of schools, agencies and factories out of the inner city has not been completed.
"I think local planning management is very important," he said, adding that the important matter in urban areas is housing, especially for low income earners.
Social housing is developed to serve factory workers and low-income earners, not for high income earners who drive cars. There are many good policies, but they need to be brought into life rather than exist only on paper.
Chinh said it was also necessary to speed up sustainable urbanization towards green development.
Thu Hang