High school final-exam scores become less important for university admission
Universities are reserving fewer quotas to enroll students based only on high school final exam results.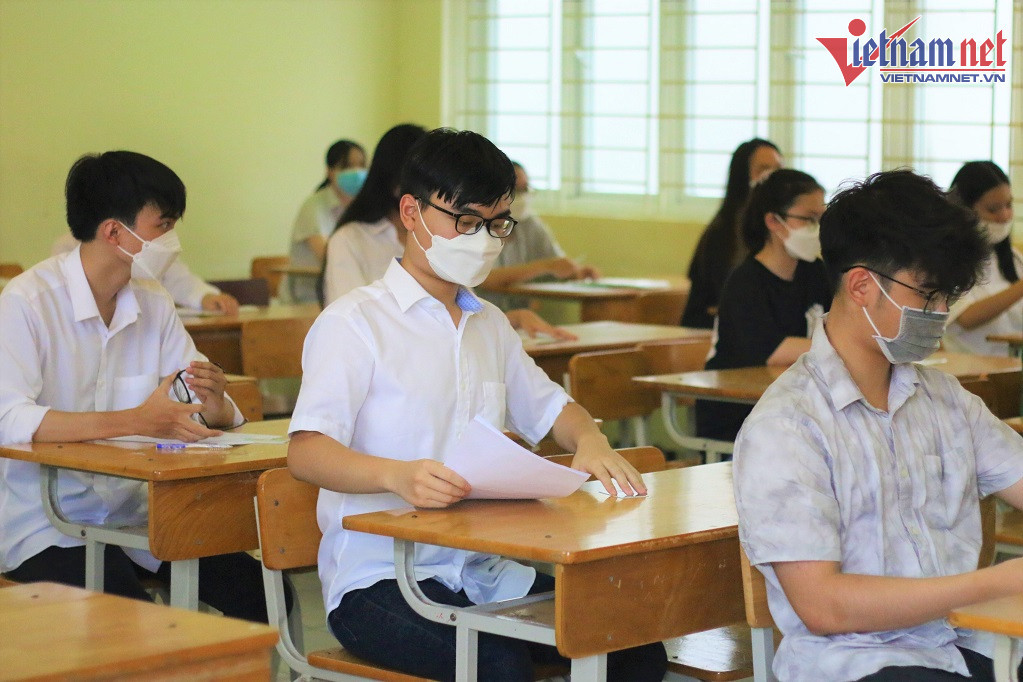 Eight years ago, Prof Dao Trong Thi proposed removing the national high school finals. When answering the local press, he said: "If we are sure that 99 percent of students will pass the high school finals, there's no need to organize the exam."
It would be better to let local authorities organize high school finals, or consider students' learning records to recognize students' general education.
However, over many years, the national high school finals have been organized regularly. In 2022, 98.6 percent of examinees throughout the country were recognized as finishing general education, while the proportion was 99.16 percent for students studying at high schools.
In 2021, 98.6 percent of examinees were recognized as finishing general education, an increase of 0.2 percent. Of this, 12,000 students were seen as exceptional graduates. In 2020, 98.34 percent of 12th graders finished general education, an increase of 4 percent over 2019.
Meanwhile, in 2019, 94.06 percent of students finished general education, down by 3.51 percent compared with 2018.
The other purpose of the high school final exam is to give the results to universities, which will then make decisions on enrolling students.
However, the information is no longer as important as previously, because schools have found other ways to test students and find the best students for their schools.
More than 10 testing methods are being applied by schools, including standardized aptitude tests designed by schools themselves.
In the 2023 enrollment season, the HCM City Banking University for the first time organized an aptitude test to enroll students. It is expected that 10-15 percent of students will be enrolled through this method.
The Hanoi University of Education will also organize a specific exam of its own for the first time, and the results of the exam will be used by eight pedagogical schools to enroll students.
The Cuu Long University has announced to organize mathematics, chemistry and biology tests to enroll students for pharmacy, nursery and medical testing engineering.
The Vietnam-Germany University will organize an entrance test and 70 percent of students will be selected this way.
Ngan Anh - Le Huyen