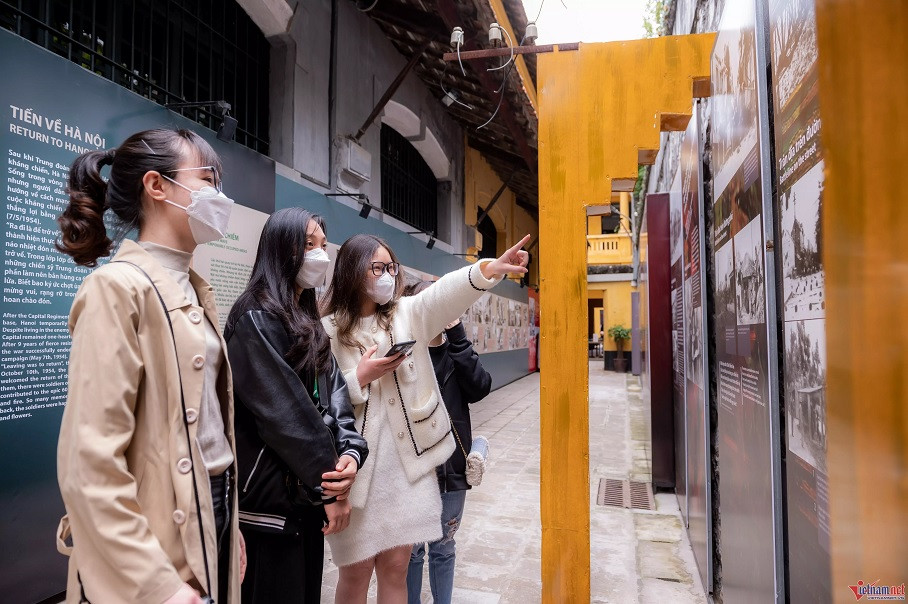 The Hoa Lo Prison relic, known as "a living hell", is located on Hoa Lo Street in Tran Hung Dao ward, Hoan Kiem district, in the heart of Hanoi. The prison was built by the French in 1896 to hold thousands of Vietnamese revolutionary soldiers and activists.
Recently, Hoa Lo Prison has received support and attention from many visitors, especially young people who want learn about history and "relive" the nation's glorious past. The number of tourists registered to visit has been so high that the tour is always sold out.

The tours are fully booked until the end of May and the number of people queueing to register increases daily. So, what makes this "living hell" in Hanoi so interesting to the young generation?
New media appeal
Historical stories, events and figures are presented in many forms with interesting puzzles, lyrics and illustrations.
The Facebook homepage Hoa Lo Prison Relic has attracted more than 125,000 followers with thousands of likes and shares every day. In addition, the management board of the monument has focused on developing content on other social network platforms such as Instagram and Spotify.

Various forms of exhibition
Hoa Lo Prison installed automatic narration system in 2019 to tell 35 stories about political prisoners' the difficult life in prison, comradeship, or dangerous escapes.
People who cannot visit Hoa Lo Prison can join an online tour through an online exhibition space. The stories of each memorable period of the nation are presented through narration and images.
In addition, people can visit the prison on Spotify and Apple Podcasts with three online exhibitions.
Visiting programs, emotional "night tours"
One of the successful tourism products is the night tour of the Hoa Lo Prison relic. During the 70-minute journey to the past, visitors witness the harsh life of hell on earth that political prisoners had to endure.
The place is the first and only historical site to deploy this new tourism product.
"I burst into tears while watching the tour Sacred Night 2 - Live. The stories of female political prisoners are recreated through many scenes and combined with candles, lights, noise, and music making this experience so real," 28-year-old Manh Duong from Hanoi shared.
However, visitors need to book tickets about 3-4 days in advance to not miss this one-of-a-kind experience.
Best conditions created for visitors' experience
Visiting students, elderly, the disabled and veterans are supported with discounted or free tickets.
In addition, the simplest things, such as preparing umbrellas, lockers, and weather forecast boards, leave a lasting impression on visitors.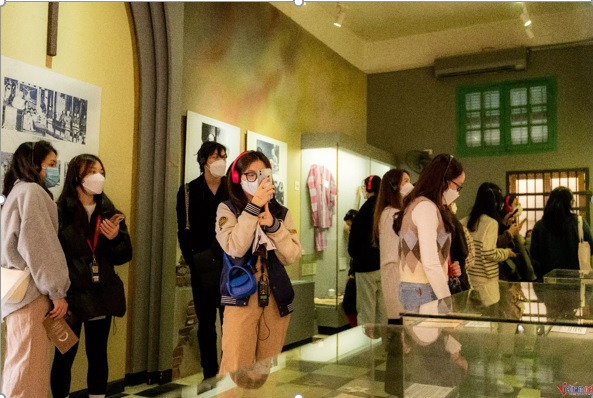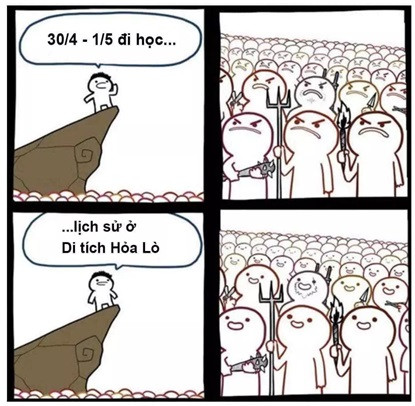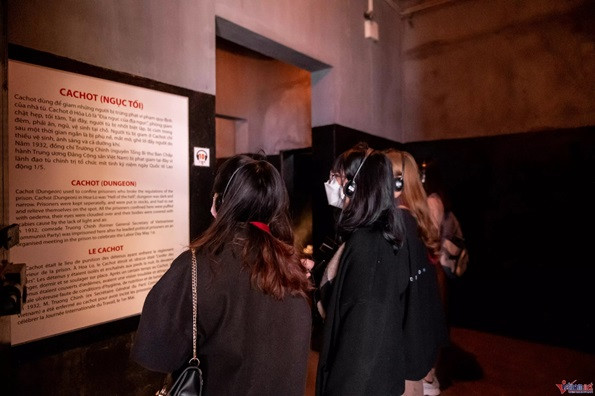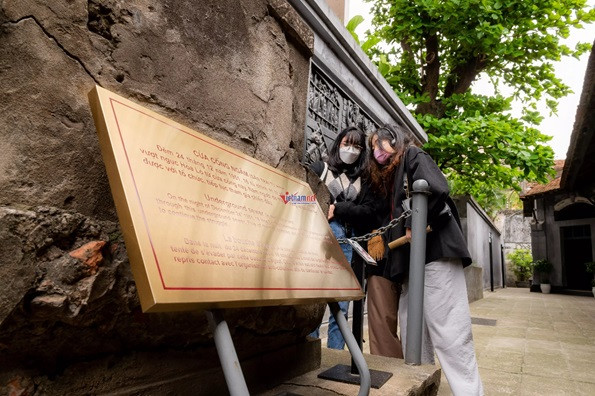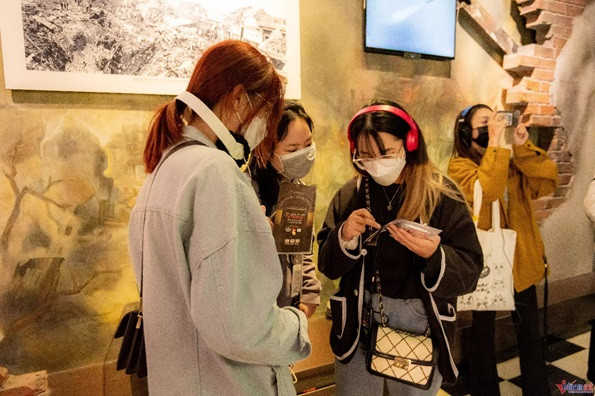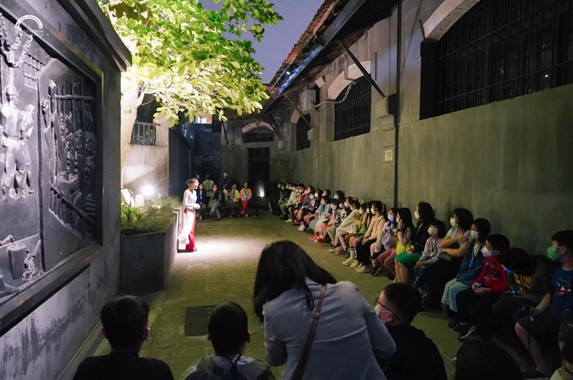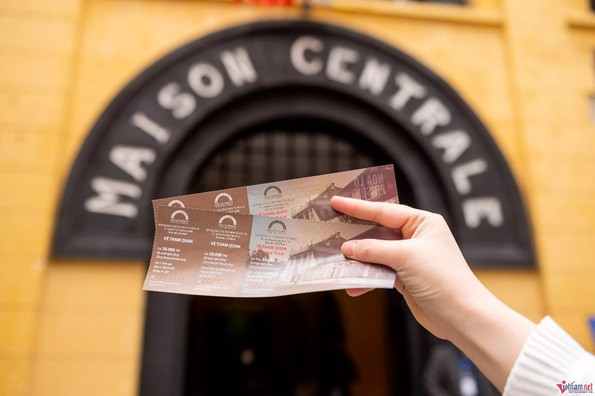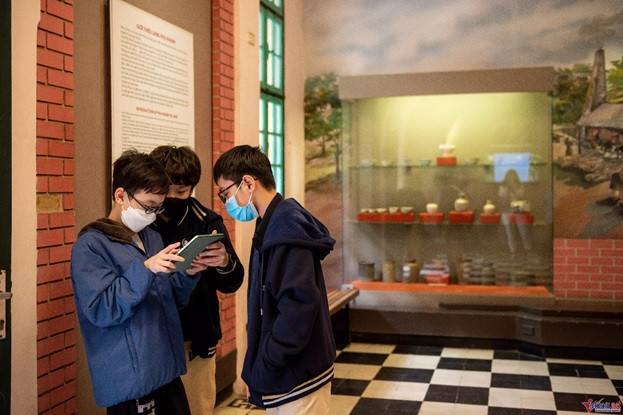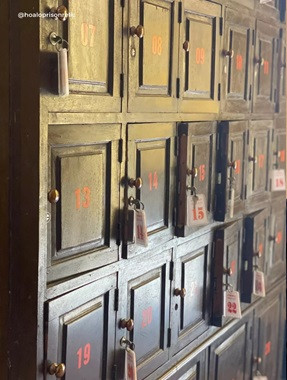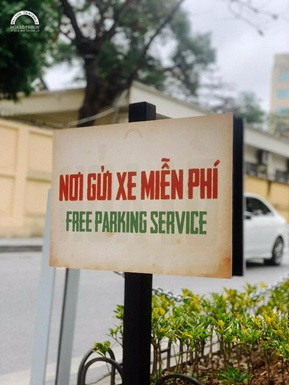 Mai Anh