India lowers evisa fees for Vietnamese travelers

The Indian government has dropped evisa application fees for Vietnamese visitors to the lowest available levels, aiming to attract more tourists from the potential source market.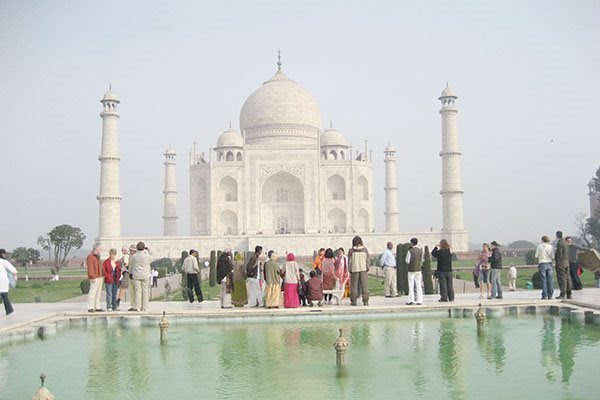 Visitors at the Taj Mahal, a popular tourist destination in India. The Indian government has dropped evisa application fees for Vietnamese visitors
Vietnamese tourists may spend only US$10 when applying for evisas with a validity of 30 days from April to June, the off-peak travel season.
A source from the Vietnam National Administration of Tourism said that it had received the announcement of the new visa policy from the Indian Embassy in Hanoi.
The evisa application fees for a 30-day stay from July to March stand at US$25, whereas Vietnamese travelers may pay only US$40 to apply for one-year multiple entry evisas. In addition, the fee for multiple-entry visas with a validity period of five years for Vietnamese visitors is US$80.
Some travel firms in HCMC said that they, on behalf of their customers, had earlier applied for 15-day single-entry evisas with a fee of US$20. Meanwhile, applicants had to pay US$40 for a double-entry visa, valid for three months.
The tourism market has recently seen positive signs of growth in the India-Vietnam aviation services sector. In October, India's largest airline, IndiGo, launched an air route to Vietnam, while Vietnam's Vietjet Air expects to open a direct air link between Vietnam and India in December.
Some tour operators in the city are preparing for new tour programs to take Vietnamese tourists to India. SGT
Dao Loan

Visa policy is the most improved indicator in the Travel and Tourism Competitiveness ranking of Vietnam, announced by the World Economic Forum (WEF) in 2019.

The 14th National Assembly will debate this week some draft laws, including the law amending and supplementing some articles of the law on entry, exit, transit and residence of foreigners in Vietnam, as part of the ongoing eighth session.