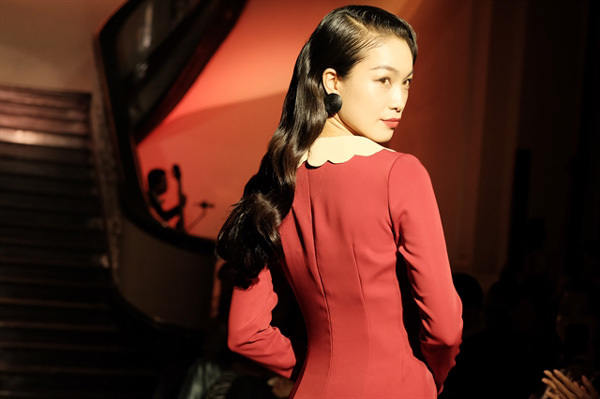 Miss Thuy Dung, together with many models and businesswomen, participated in the catwalk session.
The opening ceremony, held at the HCM City Museum, was attended by many cultural experts, lecturers, businesspeople, and popular artists.
According to Prof. Nguyen Khac Thuan, head of the institute, the institute's establishment aims to promote traditional clothing via many activities including compiling, translating and collecting in-depth documents on Vietnamese costumes and ethnic minorities, and restoring and developing innovative outfits based on traditional values that are suited to modern life.
The institute will also work with other cultural institutes and universities with fashion faculties and invite their students to intern and do research at the institute.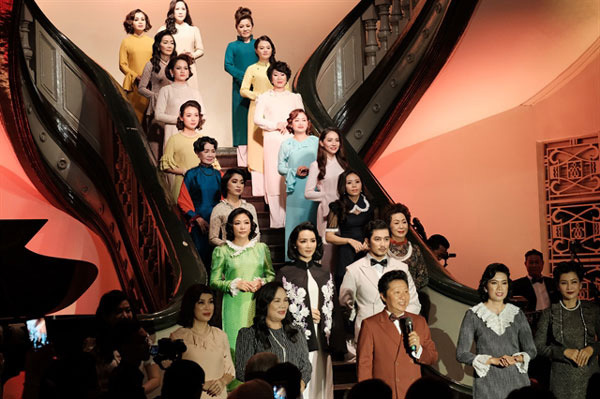 Many designs inspired from Lemur Ao Dai by artist Nguyen Cat Tuong were introduced by designer Si Hoang at the event.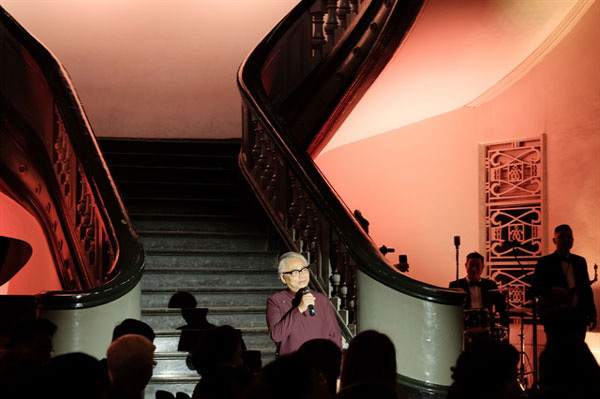 The launching ceremony for the Institute of Vietnamese Costumes was held on October 14 at the HCM City Museum. VNS Photos An Phuong

Speaking at the event, the institute's Deputy Head, designer Sy Hoang, emphasised that a piece of traditional clothing can tell a lot about certain period in history.
He introduced a collection of ao dai called "Sắc Lemur", which marked an era in which the ao dai had a modern take inspired by bold Western details.
This trend was once pioneered by artist Nguyen Cat Tuong, he said, adding that he and his team were trying their best to restore Tuong's designs with the help of Nguyen Trong Hien, Tuong's son, who lives in the US.
"I hope that from now on, with future events, all the women participating will not forget the Lemur ao dai which can showcase your beauty in the most graceful way," he added.
In addition to the launching event, the Institute of Vietnamese Costumes earlier held a seminar on the apparel of Dang Trong (Inner Land of Việt Nam).
VNS