Investments in game, payment and e-commerce startups soar
Total investment capital in Vietnam's startups in 2021 reached $1.4 billion, or 1.5 times higher than 2019.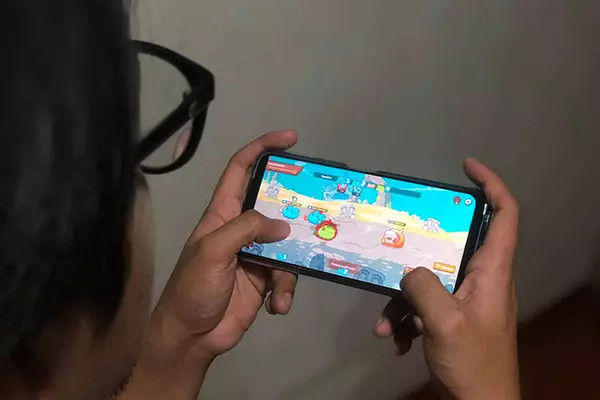 Payment and e-commerce were the two sectors leading in capital attraction.
The Vietnam National Innovation Center (NIC), belonging to the Ministry of Planning and Investment and Do Ventures, have released the Vietnam Innovation & Tech Investment Report.
According to the report, 2021 was a record year for venture investments in Vietnam amid complicated Covid-19 developments. The total investments in Vietnam's startups increased by 50 percent to $1.4 billion from $874 million in 2019.
NIC and Do Ventures found that investors have changed and they are focusing on the business fields which were not seriously affected from the pandemic. The convenience of webinar applications makes travel restrictions no longer a barrier for investors when making investment decisions.
In 2021, Vietnam saw the appearance of two new technology unicorns (startups with a valuation of $1 billion or more) – the MoMo super-app and Sky Mavis game studio. The success of the two startups has helped Vietnam cement its position as an emerging technology center in the region.
Vietnam's innovative businesses have a promising future with dozens of companies with a valuation of hundreds of million dollars that are thriving. These companies are expected to soon become new technology unicorns in the coming years.
According to NIC, the total investment funds operating in Vietnam have increased by 60 percent. The funds allocate capital evenly in many different countries.
The country with the most active investors in 2021 was Singapore, followed by Vietnam and the US. Japanese investments in Vietnam have also become bustling after two years of slowdown.
Payment and e-commerce remain the two leading business fields in attracting investments. Gaming has jumped to the third position in the list of business fields attracting investments the most, thanks to the global success of Sky Mavis with Axie Infinity game.
The Covid-19 pandemic has created the boom in transactions of new business fields, thus leading to the tremendous growth in the investments in these fields.
The three most outstanding business fields among the above said group include Healthcare, Education and Digital Transformation. The growth rates in investments in the three fields in 2021 were 1,016, 526 and 205 percent, respectively.
The total value of transactions worth over $10 million in Vietnam has exceeded $1 billion, up by 255 percent over the previous year. The capital flowing into seed round has seen record rise in both number and value of deals. Meanwhile, the capital flowing into post-series A rounds has returned to pre-pandemic levels.
The year 2021 witnessed five transactions worth over $100 million, which were in eh fields of payment, e-commerce and gaming.
Trong Dat