Investors should think before snapping up cheap stocks
Market adjustments over the past few weeks has brought many stocks down to attractive price levels compared to the beginning of the year, but investors should remain cautious.investors should think before snapping up cheap stocks
Market adjustments over the past few weeks has brought many stocks down to attractive price levels compared to the beginning of the year, but investors should remain cautious.
investors should think before snapping up cheap stocks.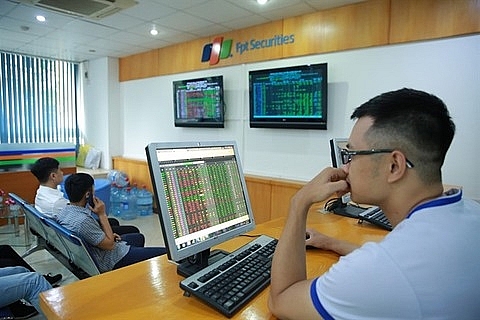 On the Ho Chi Minh Stock Exchange, the benchmark VN-Index rose 2.01 per cent to close at 917.51 points on Friday.

On the Ha Noi Stock Exchange, the HNX Index increased by 4.47 per cent to end at 100.70 points.

The VN Index and the HNX Index finished the week 4.5 per cent and 5.15 per cent lower than the previous week.

Some 194.1 million stocks worth VND4.3 trillion (US$190 million) were traded on average each session last week.

Ngo The Hien, deputy head of analysis at Sai Gon – Ha Noi Securities Company (SHS), told tinnhanhchungkhoan.vn that the market had experinced a four-week decline with depleting liquidity, and cash flow had not returned to the market.

Nguyen Trung Du, senior expert at VNDirect Securities Co (VNDS), said the market had been bearing the burden of the massive net selling by foreign investors in response to the appreciation of the US dollar against other currencies after the US Federal Reserves raised interest rates.

Rising tensions between China and the US, which could lead to a large-scale trade war between the two largest economies, had also had negative impacts on global stock markets, Du said.

The recent drop on the market had sent many stocks to more attractive prices than the start of the year, Hien said.

However, investors maintain a watch-and-wait approach until the market officially bottoms out and international markets return to normal, Hien added.

According to Nguyen Hong Khanh, head of market analysis at Viet Nam International Securities Joint Stock Company (VIS), the market had fallen by nearly 100 points compared to the beginning of the year, so the value of many stocks was now relatively low.

Listed companies with strong financial capacity and stable business performances would not be significantly affected by the market fluctuations and would receive priority from investors.

For investors, this is an opportunity to buy cheap stocks to make a profit when they recover.

"However, it is uncertain that all stocks will generate profits and investors should be prepared to quickly withdraw capital in case the market shows signs of instability," Khanh said.

Rong Viet Securities Company (VDSC) has predicted a bearish trend for the VN-Index for the next few months.

In its investment strategy report for July­­­­­­ 2018, VDSC said despite rising external risks caused in part by the US – China trade war, Viet Nam's economy showed its best performance since 2011 in the first six months of 2018.

According to new GSO data, Viet Nam's economy grew at an annual pace of 6.8 per cent in the second quarter. In the first half of 2018, GDP growth reached 7.1 per cent, a level not seen since 2011.

However, VDSC said Viet Nam's stock market still faced more risks from external factors (FED rates hike, trade war, Renminbi depreciation) which could put more pressure on a potential devaluation of the dong and outflows of "fast money" (from hedge funds).

"Although we believe that the State Bank of Viet Nam's resources are strong enough to control foreign exchange fluctuations within its target range, we think monetary policy will be tighter in the second half of 2018, implying less liquidity for the stock market and real estate."

For these reasons, along with oncoming business earnings results, good buying opportunities would be ripe while the market drops a bit more, VDSC said.

"However, an upward trend will not come with all stocks and sectors. Investors will carefully choose companies with good business results and smart money should not be invested across the board," it added.

VNA