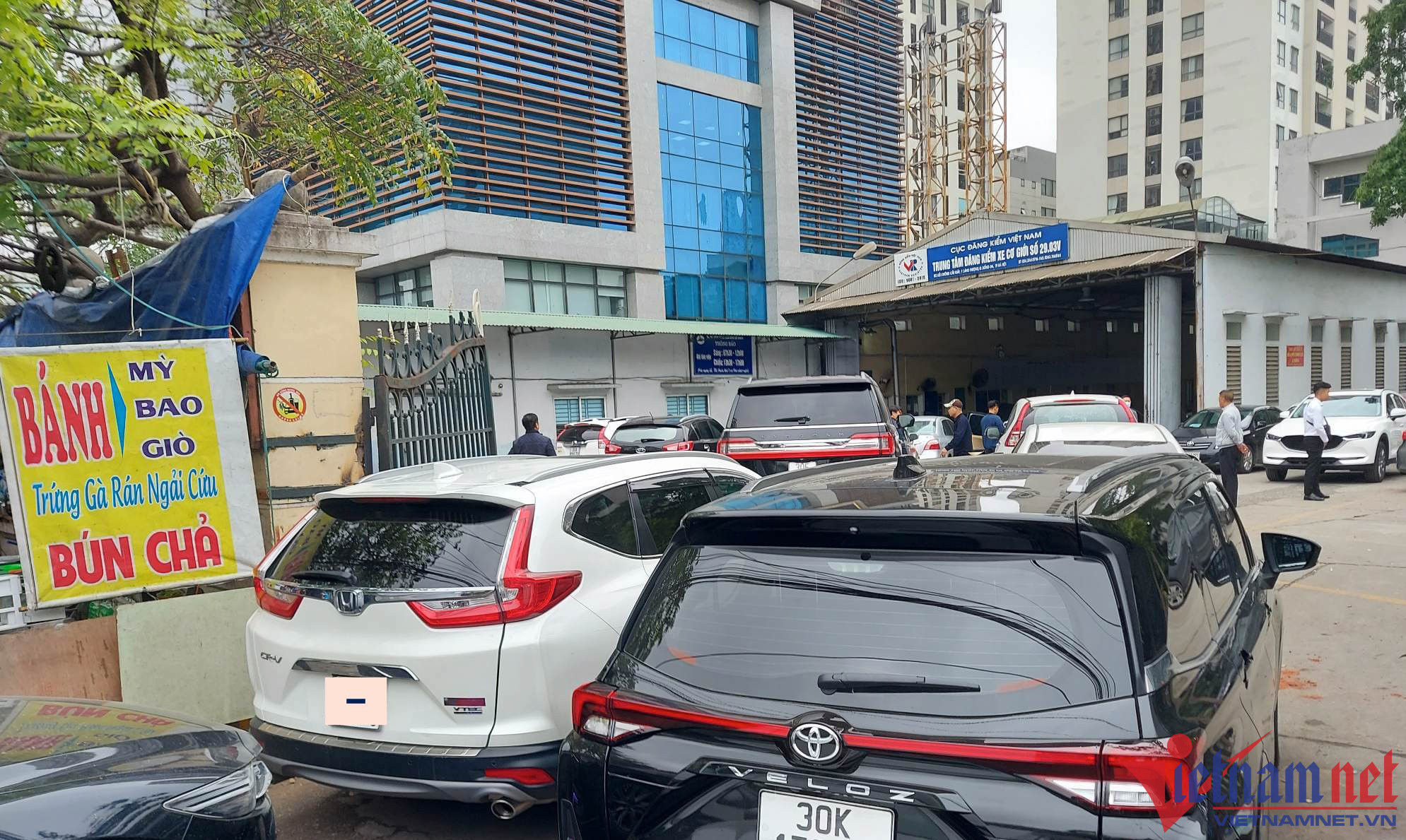 Decree 139/2018 on requirements for motor vehicle inspection service businesses, such took effect on Jan 1, 2019, mobilized different resources in the society for registration activities. This explains why the number of registration centers increased sharply after the decree issuance.
There are 280 registration centers in the country, including 64 centers belonging to local departments of transport, 20 belonging to the Vietnam Register (VR), and 196 private centers, accounting for 70 percent.
Most of these centers are located in large cities where there are high numbers of vehicles. In Hanoi, for example, two thirds of the total 31 centers are privately run.
Experts point out that private registration centers operate for profit. In order to attract more clients and increase revenue, they have to try every possible way to compete with other centers, including ignoring vehicle errors.
After investigating nine registration centers in HCMC, Long An, Tien Giang, Soc Trang, Dong Thap and Ben Tre, the police have found that the centers, using sophisticated techniques to ignore the errors of more than 70,000 motor vehicles, and pocket illicit profits of VND10 billion.
In some cases, vehicles did not meet requirements on smoke level and emissions and registrars used white paper to cover one eye of the device to make the vehicle meet standards.
They also have methods to turn faulty brake systems into ones that can satisfy regulations.
In many cases, registrars used forged signatures and registrars. Tran Lap Nghia, who is behind five registration centers in Mekong Delta provinces, is a typical example. The police found that the registrars listed at Nghia's registration centers did not work at the centers.
Nghia placed three officers, who wore uniforms and acted as registrars, in every inspection line. The officers also forged signatures and signed vehicle inspection documents.
The 'inspection technology'
T.H, who worked as an assistant at a registration center, said the biggest concern of center owners is recovering investment capital as soon as possible. This puts pressure on the staff, from directors to hired workers.
The tasks of registrars are finding defects and recommending solutions to be sure that vehicles can circulate safely.
However, according to T.H, registrars, who were under pressure from the owner, had to find ways to please and retain clients, such as ignoring technical errors.
"We are just hired workers and we have to pursue the directions of the 'boss'. We cannot be independent and professional in inspecting vehicles," he explained.
"If you stand outside the inspection line, you will lose your job," he said.
In order to cut costs, registration center owners tend to hire new registrars. The use of inexperienced registrars is another reason explaining the low quality of the workforce at private centers.
At a press conference which provided information about VR, and organized by HCMC Police, Major Nguyen Thanh Hung from PC02 stressed that these inappropriate actions were implemented systematically, with directions from the top to lower levels.
The investigations found that they had occurred for a long time, implemented by many officers, directors of registration centers and VR head Dang Viet Ha.
When private centers want to get operation licenses, they pay hundreds of millions of dong to leaders of divisions and Ha. They also pay periodically (monthly, quarterly) to officials.
This was confirmed by the Minister of Public Security To Lam at the 23rd session of the Central Steering Committee for Corruption and Negative Phenomena Prevention and Control held on Jan 12.
Lam described cases as 'serious' which were organized and among links of the chain.
The steering committee has decided to have a bribery probe case that occurred at VR and some registration centers under its supervision.
Nguyen Thai Hoc, deputy head of the Commission for Internal Affairs of the Party Central Committee, said that this is not a 'petty corruption', but a systematic, well organized, and large-scale case.
N. Huyen