Is the golden age for fast food over?
Vietnamese people are accustomed to fast food brands such as KFC, Lotteria and Jollibee. In recent years, the market welcomed more foreign brands like McDonald's and Burger King. However, they do not seem to be meeting the expectations of investors.
VietNamNet Bridge - Vietnamese people are accustomed to fast food brands such as KFC, Lotteria and Jollibee. In recent years, the fast food market of Vietnam welcomed more foreign brands like McDonald's and Burger King. However, they do not seem to be meeting the expectations of investors.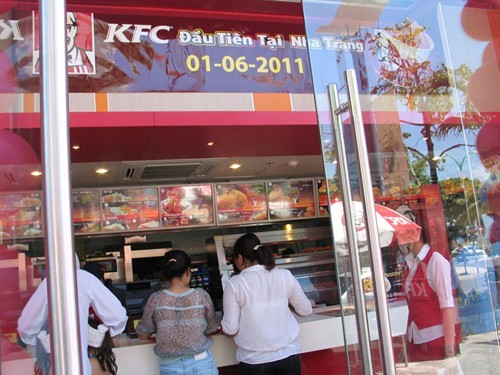 The earliest and strongest fast food chains are seeing slower growth
Coming to Vietnam in 1998, Lotteria is now leading the fast food industry in the country with 211 restaurants in more than 30 provinces and cities.
Along with many other subsidiaries of the Lotte group in Vietnam, this brand has become familiar to many Vietnamese people.
According to Cafebiz, by the end of 2015 the number of Lotteria restaurants in Vietnam was 207, compared to 140 stores only in late 2012. The current number is 211.
Thus, from 2013 to 2015, Lotteria chain grew strongly, with nearly 70 new stores. On average more than 20 new stores wopened each year.
However, the market does not seem vibrant as before. Lotteria opened only four new stores in the last six months, a modest figure compared to the previous period.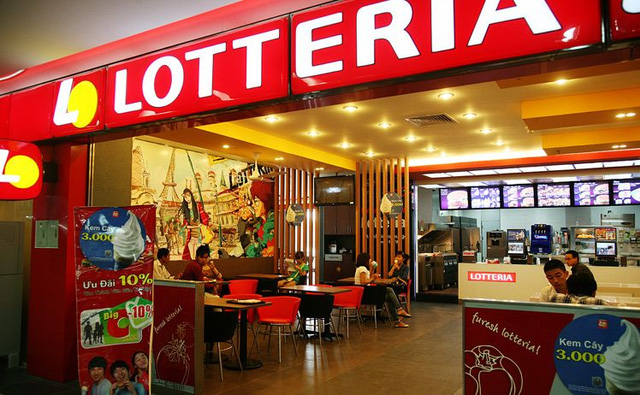 However, Lotteria is still a successful fast food chain in Vietnam with the most number of restaurants, which attract many customers.
Lotteria's rival is KFC, the world-famous brand thanks to its fried chicken. KFC opened its first store in Vietnam in late 1997 at the Saigon Super Bowl Trade Center.
KFC has faced many difficulties in accessing the Vietnam market, as consumers were still unfamiliar with the concept of "fast food".
Consequently, KFC suffered losses for up to 7 years since it opened the first store. The number of KFC stores grew very slowly, and after 7 years it had only 17 stores.
Then, KFC adjusted its strategy and by 2011, the number of FKC restaurants in Vietnam increased to 100.
During the vibrant period of the fast food industry in 2012-2015, KFC opened about 40 new restaurants. KFC Vietnam currently has more than 140 restaurants in 18 provinces and cities. On average, KFC has opened 10 new restaurants annually.
Another popular fast food brand is Jollibee of the Philippines.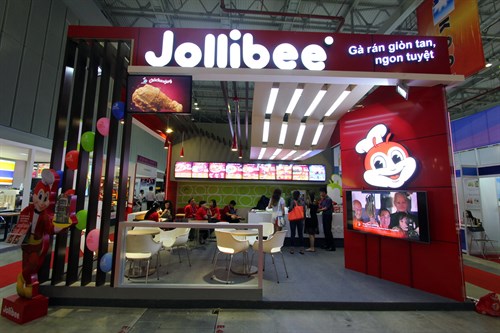 The first Jollibee store opened in Vietnam in 1996. By the end of 2012, the number of Jollibee stores was 25.
In the 2012-2015 period, this chain grew quickly, with nearly 50 new restaurants, reaching the number of 73 by the end of 2015, not bad in comparison with Lotteria and even better than KFC in that period.
In the first 4 months of 2016, this chain had seven new facilities, bringing the total to 80 stores, a better growth than Lotteria.
Tran Thi Lan Anh, Vice Chair of Jollibee Foods and CEO of Jollibee Vietnam, previously said that the company planned to open about 20 new restaurants each year. This is the first fast food chain that opened restaurants in the provinces of Thai Binh, Bac Ninh, Tuy Hoa, Gia Lai, Dong Thap, and Ben Tre.
The latecomers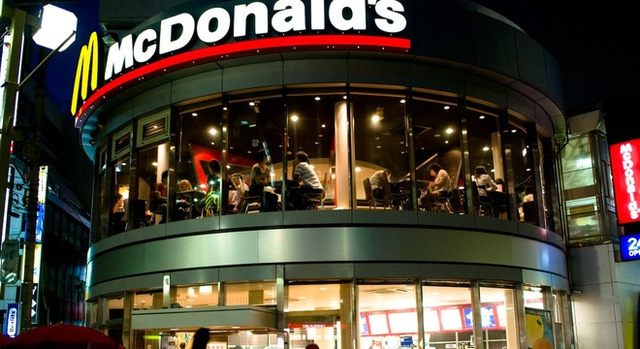 If the chains with around 20 years of experience in Vietnam expanded very quickly in the 2012-2015 period, the new ones who entered Vietnam during this time struggled with the problem of growth which was not as good as their initial expectation.
McDonald's, the world's largest fast food chain, opened its first store in Vietnam in 2014. Vietnam is one of 65 franchise markets of McDonald's.
The renowned fast food brand from the US set the goal of having 100 restaurants after 10 years in Vietnam. However, after 2 years, McDonald's has only eight stores in HCM City and it cannot step foot in Hanoi yet.
Recently, this brand has brought dishes that appeared on the menu of other countries such as egg muffin, sausage McMuffin with egg, hotcakes, and Hash Browns to Vietnam.
However, do Vietnamese like these dishes, which have prices equal to several bowls of pho? This is a problem of McDonald's.
Starbucks is another example. This brand opened its first store in HCM City in 2013. That day, hundreds of people lined under the sun just to buy a cup of Starbucks coffee, which was priced from VND85,000 to VND150,000 ($4.2-$7.5).
The "fever" for Starbuck got over quickly and now the customers of Starbucks are mainly foreigners and young office workers because the price for a cup of Starbucks coffee is fairly high.
The 2nd, 3rd, and 9th store of Starbucks Vietnam opened quietly, without long lines of customers.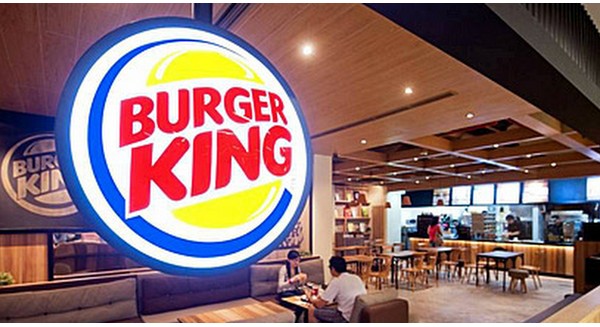 The high prices and coffee tastes different from Vietnamese coffee are the issues of Starbucks in Vietnam.
Burger King of franchiser Johnathan Hanh Nguyen also closed many stores in the past 2 years.
In mid-February 2016, Burger King store at 1B - 1B1 Cong Hoa Street in Tan Binh District, HCM City was closed.
A month earlier, the Burger King store at the crossroads of Dien Bien Phu - Cao Thang, District 3 was dismantled.
In 2015, 2 Burger King stores at 26-28 Pham Hong Thai, HCM City and 125 Lo Duc Street, Hanoi stopped operation. In mid- 2014, a Burger King store in Da Nang had the same fate.
Burger King's ambition is to open 60 stores in Vietnam in the period from 2012- 2017. However, by early 2016, the total number of Burger King stores is only 16 in Ho Chi Minh City, Hanoi, Can Tho and Bien Hoa.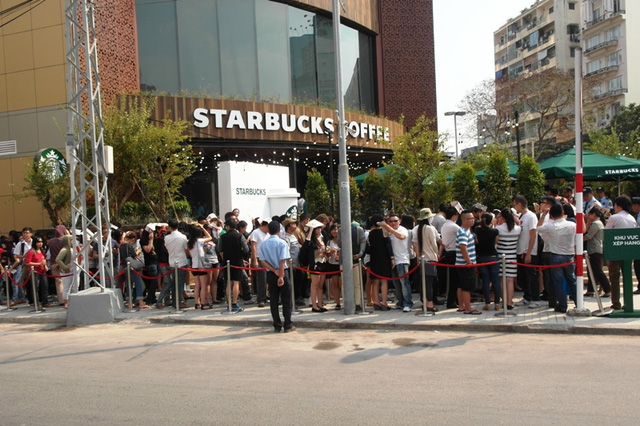 Some experts said that it is inappropriate for Burger King to define the 'Taste is King' as its strategy with the aim of imposing an American tastebuds in Vietnam.
Although Burger King has adjusted the strategy, and accepted to change the menu, which includes not only burgers but also fried chicken and french fries. But the effectiveness is not high because this fast food category has been identified for KFC and Lotteria by the majority of consumers.
Clearly, the fast food market in Vietnam is fiercely competitivenow that the market has all the giants in the industry.
Meanwhile, the rise of many F & B business models of startups with extensive menus, ranging from traditional dishes of three regions of Vietnam to the food of the neighboring countries such as Japan, South Korea, Thailand, poses more challenges for fast food restaurants.
Mai Nguyen