Japanese capital moves towards trade sector
VietNamNet Bridge - Vietnamese trading companies are being eyed by many Japanese investors who are planning to join the domestic market.
VietNamNet Bridge - Vietnamese trading companies are being eyed by many Japanese investors who are planning to join the domestic market.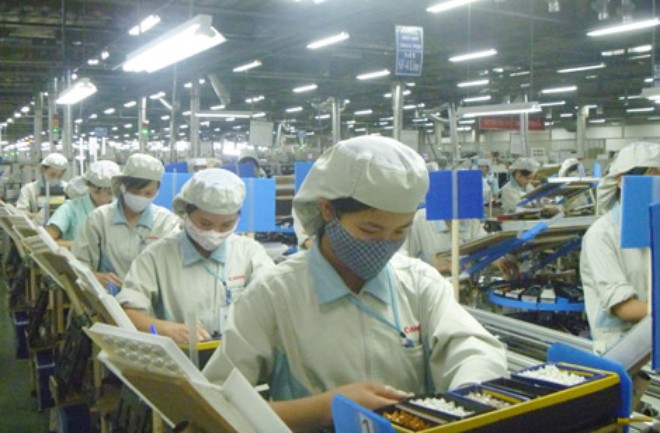 After 20 years of presence in Vietnam, Toyota is now wavering between maintaining its production activities in Vietnam or shutting down its factory and importing complete-built products for domestic sale.
The main issue is that Vietnam is going to cut the tariff on car imports from ASEAN to zero percent by 2018.
The tariff barrier will prompt foreign investors, including Japanese, to shift to doing trade instead of continuing production because of expected higher profits.
The Ministry of Finance has made public the Vietnamese 2015-2019 preferential tariff within the framework of the ASEAN-Japan Comprehensive Economic Partnership Agreement. It shows that more than 3,200 tax categories on materials, machines and equipment, electronics and electronic parts from Japan have had a zero tax rate since early April this year.
The goods imported from regional countries will also be cheaper than domestically made products as a result of tax cuts within the framework of the ASEAN Trade in Goods Agreement (ATIGA).
With these agreements, the Japanese have more reasons to focus on trade development projects in Vietnam.
Many big Japanese names have been operating in the trade and service sector in Vietnam for years. These include Aeon and Family Mart (retail), Logistics MLC ITL (transport service), Ishikawa Seiko, Metalone and Forval (import/export & consultancy).
Osato Kazuhiko from the Japan External Trade Organization (JETRO) said there are 300 Japanese invested food shops in HCM City, while half of the 200 Japanese invested enterprises in the city operate in the retail and service sector.
Not only do they pour money into trade businesses, Japanese have also developed logistics, freight and forwarding firms to support trade activities.
Japan Logistics System, for example, has spent big money to build storehouses in Hanoi, Da Nang and HCM City, while Nissin has cooperated with the Vietnam Railway Corporation to operate a cargo train specifically serving Japanese enterprises to satisfy Japanese increasing demand for cargo transportation.
Japanese are also present in the internet and finance sectors which have close relations to trade activities. SBI Holdings, Econtext ASIA and Beenos, three Japanese investors, hold 33 percent of shares of Sen Do Company, an e-commerce business.
More recently, Credit Saison has received approval from the State Bank to buy 49 percent of stakes of HDFinance, a finance company of HD Bank.
According to JETRO, while Japanese foreign direct investment in Vietnam dropped by 65 percent in 2014 to $2.05 billion, the number of investment projects in the trade and service sector increased significantly, though trade projects all are small scale. Eighty-five percent of Japanese-invested projects in 2014 were capitalized at below $5 million.
TBKTSG