Local movies slump in the last year
2022 was a tough year for Vietnamese filmmakers as movie revenue dropped by 50-70 per cent as audiences stayed away from theatres amid the lingering impact of the COVID-19 pandemic and the poor quality of local films.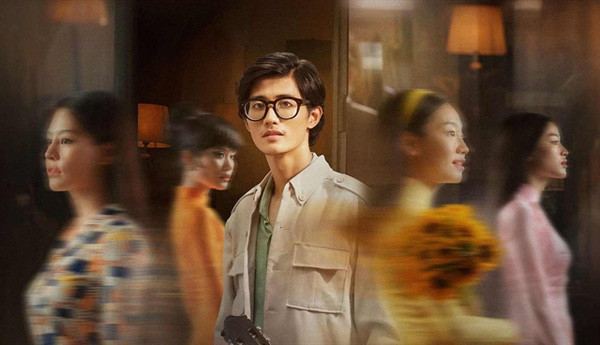 Thanh Sói (Thanh Wolf), an action film by producer and director Ngo Thanh Van, was the hope of the Vietnamese movie scene during December, along with Đảo Độc Đắc - Tử Mẫu Thiên Linh Cái (Jackpot Island - Kumanthong Returns).
Since the movie hit theatres only one week after the blockbuster Avatar 2 was launched, it was extremely difficult to compete. In fact, Thanh Sói was released during a time when the audience's trust in Vietnamese films had dropped after a series of recent bombs.
The poor performance of Thanh Sói was also related to the movie being labelled 18+ for violence and sex scenes, hence restricting the number of moviegoers.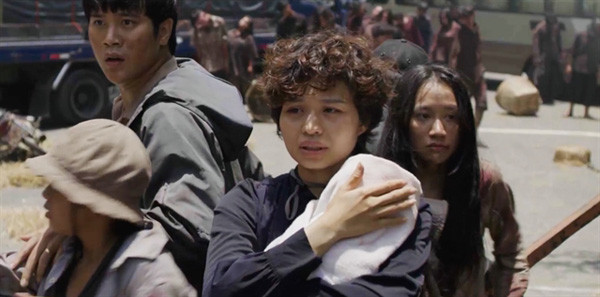 Despite having higher quality than other local movies in theatres this year, Thanh Sói has struggled to sell tickets.
The producer was not able to predict that the tastes of moviegoers at this time were very different from when the first chapter in the series, Hai Phượng (Furie), was released almost three years ago.
According to Tuổi Trẻ (Youth) newspaper, revenue from Vietnamese movies was estimated to decrease by 50 per cent in 2022.
From Trạng Tí (Diary of Child Master's Adventure) to Tro Tàn Rực Rỡ (Glorious Ashes), the revenue of 36 films that were released in theatres in 2022 reached more than VND670 billion (US$28.6 million)
Em và Trịnh (You and Trịnh) was one of the most popular movies with numerous reviews and discussions online, generating revenue of VND100 billion. If it had been released before the pandemic, the movie would have made over VND200 billion, experts said.
A similar circumstance could be seen with Cô Gái Từ Qúa Khứ (Girl From The Past) and Bẫy Ngọt Ngào (Naked Truth), generating VND53 billion and VND83 billion, respectively.
These two movies would have made so much more with their famous casts if locals had not tightened their spending due to the negative effects of the pandemic.
During press conferences to launch new projects, many filmmakers such as Tran Thanh, Ngo Thanh Van, Vu Ngoc Dang, Bao Nhan and Nam Cito all agreed that they should join hands to bring audiences back to theatres and put aside potential competition for the growth of the market as a whole.
Poorly-made movies
Poorly made movies should be eliminated, experts said, adding that the cinema theatres themselves, together with distributors and filmmakers should not allow such work to be screened.
Last year, several movies such as Cù Lao Xác Sống (Lost in Mekong Delta), Virus Cuồng Loạn (Virus Mayhem) and Huyền Sử Vua Đinh (The Legendary Tale of Đinh King) took the internet by storm and opened countless discussions on the downfall of local movies.
"Their low quality, both in how they were made and written, disappointed me on many levels. First it was Cù Lao Xác Sống and then Huyền Sử Vua Đinh. They gave me the feeling that they should be a web-drama or school film of new directors rather than actually movies," a moviegoer told Việt Nam News.
In fact, Huyền Sử Vua Đinh was withdrawn out from theatres after about 10 days of release, reaching a revenue of VND43 million.
Other bad movies included Mưu Kế Thượng Lưu (Vanity Fair), Những Cô Vợ Hành Động (Jealous and Furious), Người Tình (Made in Heaven), Qua Bển Làm Chi (My Nail Guy), Là Mây Trên Bầu Trời của Ai Đó (Sideseeing: The Movie), Trò Chơi Tử Thần (Night of The Dead) and Duyên Ma (My Boyfriend Is Ghost), many people agreed.
Audiences should not be the only "judge" via honest reviews on social media. In fact, it is crucial for filmmakers, theatres and distributors to step up to protect the audience from unpleasant experiences.
Trust, when lost, is difficult to gain back, experts say, emphasising the importance of promoting the growth of the local cinema scene.
Source: Vietnam News