VietNamNet Bridge - Numerous mistakes have been found in literature textbooks for general school students published by the national Education Publishing House.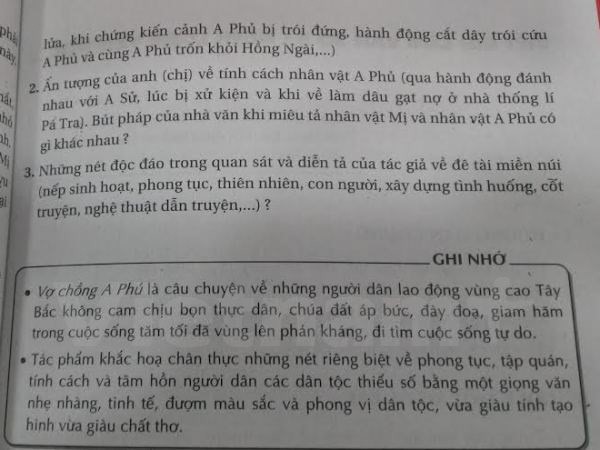 Lao Dong newspaper on June 30 published an article with the title "Khi A Phu bi chuyen gioi tinh" (When A Phu turns into a woman), pointing out serious mistakes in the literature textbook for 12th grader.
A Phu is a male character of 'Vo Chong A Phu' (A Phu Couple) of To Hoai, a famous Vietnamese writer. However, he suddenly turned into a woman because of the mistake made by the publishing house.
Instead of 'lam cong gat no' (working for landlord as debt payment), the textbook wrote "lam dau gat no" (becoming daughter in law of a family as debt payment to the family).
In this case, only one Vietnamese word is replaced ('cong' was replaced by 'dau'), the publishing house changed the meaning of the phrase completely.
The Publishing House, in a letter to Lao Dong Editorial Board on July 1, admitted its mistake and committed to fix the mistake in the next edition.
A parent in Cau Giay district wrote on an education forum that he was not sure if textbooks printed in following years would have no mistakes.
"There are too many mistakes in textbooks for general education," he commented.
"I could not understand why textbooks with so many mistakes could go through editors and inspectors," he said.
The newspaper also discovered one spelling mistake in the literature textbook for second graders.
In the poem "Luom" about a boy-liaison in the war, instead of "lúa trổ đòng đòng", the book wrote "lúa trỗ đòng đòng". The tilde is wrongly used instead of a question mark.
A parent in Cau Giay district wrote to VietNamNet's editorial board, complaining that the poem "Thuong ong" in the textbook for second graders is not the original version of the poem because of some words cut.
"The unreasonable editing spoiled the poem," she said.
In fact, there are numerous spelling and content mistakes in textbooks which are found only by parents when teaching their children, not by the publishing house.
"These are the 'pebbles' which must not exist in official textbooks for education. However, they still exist, and no one can say for sure when the pebbles can be cleared away completely," the parent said.
Pham Xuan Nguyen, a researcher, when commenting about "A Phu Couple", said he could not understand why such a mistake could not be found by so many editors of the publishing house.
"I think the textbook publisher gives itself too many kinds of rights because it can enjoy a monopoly," Nguyen commented.
Lao Dong