Trung said his study did not go smoothly. When he was at secondary school, his father passed away. The seventh grader then had to help his mother sell clothes at the market to earn a living. As a result, he failed the entrance exam to a state-owned high school.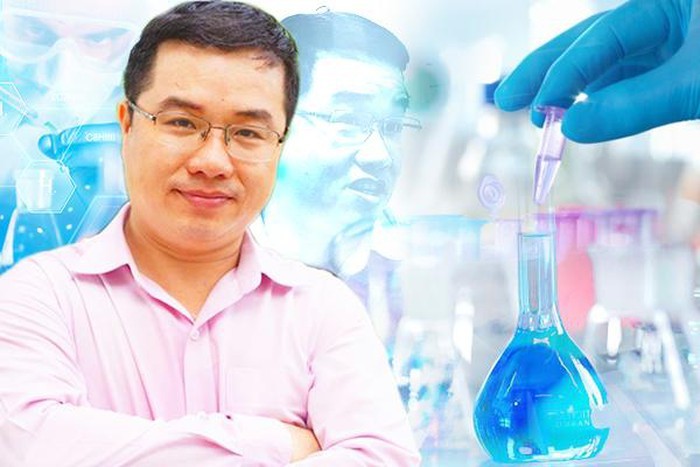 Prof Nguyen Thoi Trung


Trung said he once thought of giving up studying. But after reading the book 'Danh thuc con nguoi phi thuong trong ban' (Awaking the extraordinary person in you), he changed his mind.

After finishing high school, Trung passed the exam to four universities and chose to study at two schools – the University of Science & Technology and University of Natural Sciences. After four years of studying, Trung graduated from the schools with excellent marks.

Trung decided that he needed to study abroad. "I prepared hard for this, but I was weak at listening. At that time, a teacher told me that the best way of learning is teaching others. I decided to work as a tutor and received good knowledge," Trung recalled.

After obtaining a doctorate overseas, Trung studied philosophy at the HCM City University of Social Sciences and Humanities, a major which is quite different from the disciplinary field that Trung follows.

Associate Prof Nguyen Thoi Trung, one of 10 Vietnamese scientists who are among the 100,000 scientists in the world with the highest number of scientific citations, was a poor student at general school.
Trung said he is a lucky scientist. When he returned to Vietnam, the Ministry of Science and Technology set up the National Foundation for Science and Technology Development (NAFOSTED) that gives support to researchers. Thanks to the support, he could set up his research team.
Meanwhile, the mother who sells clothes, gave him the house in district 11, which he turned into his office.

"There were big financial difficulties. Sometimes I did not have money to pay to students, but luckily, I always received support from my family members, mother and wife," he said.

In 2010, Trung and Professor Nguyen Xuan Hung were invited by Ton Duc Thang University to establish the first research team. With good publications, his research team has become famous and has been granted necessary working facilities.

At the age of 43, Trung is an expert in computational mathematics and engineering. To date, he has published 100 scientific research works in prestigious journals belonging to ISI.

According to Dutch Scopus, Trung has more than 5,000 citations, and is listed among the world's 100,000 scientists with the highest number of citations. 
Le Huyen

The physics/chemical laboratory of the HCM City University of Natural Resources and the Environment, established in 2011, is the start of many students' research paths.