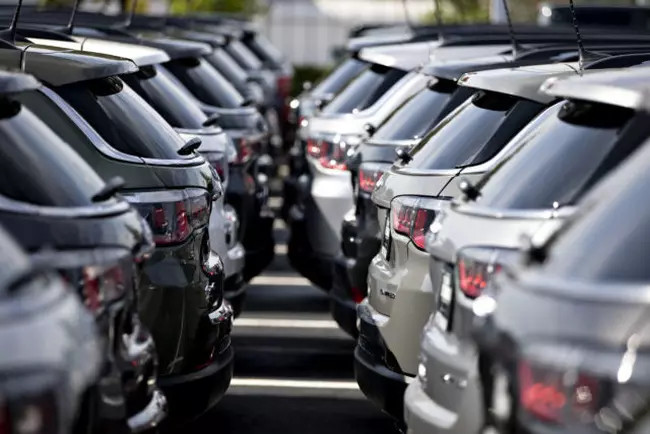 According to Vietnam Register (VR), 4.512 million cars were in circulation in Vietnam as of November 2021, or 46 cars for every 1,000 people. However, not all registered cars are privately owned.
Meanwhile, in Japan, the number of registered cars has reached 68.9 million, or one car for every 2 people. In South Korea, there are 25.07 million cars for nearly 52 million people, or 487 cars for every 1,000 people. In China, there are 302 million cars in circulation, or 200 cars for every 1,000 people.
According to a survey on Vietnamese people's living standards in 2020 by the General Statistics Office (GSO), the average monthly income per capita in 2020 was VND4.25 million (current prices), which means that they would have to save money for 12 years to be able to buy a B-class Honda City 1.5L with the selling price of VND600 million.
Also, according to the survey, with 1,000 households, the richest group of people have 127 cars, while the poorest have only five. If considering every business field, the survey found that households in the service sector have the highest numbers of cars. There are 9.9 cars for every 100 households in the sector. By contrast, the households in agriculture sector have few cars, with one car for every 100 households.
Cars are not only a means of transport, but also a tool for production and business. In Thailand, most farming households own cars, mostly pickups. They use pickups to carry farming tools when they go to work in the fields, and carry harvested farm produce home and bring produce to the market for sale. Thanks to cars, the economy develops as productivity and income increase.
In Vietnam, with such a low car ownership ratio among farming households, it's unclear when farmers will escape poverty.
In Beijing (China), with 20 million residents, there are over 5 million cars of different kinds. Meanwhile, in the entire Vietnam, with 100 million people, there are fewer than 5 million cars.
Taxes and fees burden people
Private cars bear three major taxes: import tax, luxury tax and VAT. These are all indirect taxes imposed on buyers. Taxes and fees account for 30-60 percent of car selling prices. In addition, buyers have to pay a vehicle registration tax, 10-12 percent, and other fees.
In Indonesia, a Honda City 1.5L is sold at $16,407, or VND400 million. Meanwhile, in Vietnam, the car is sold at VND600 million.
According to the Ministry of Finance, the average luxury tax that domestic automobile assemblers and manufacturers pay to the state budget is VND2.45-2.8 trillion a month. Meanwhile, they can sell only 200,000 cars a year.
A recent research work conducted by RMIT (Australia) found that modern cars have have features that increase safety. Many car models available in the market are integrated with smart technologies which help reduce accidents, such as face recognition software that prevents drivers from falling asleep and a tire supervision system. But these technologies are meaningless to those who cannot afford them.
The high taxes on cars in Vietnam are hindering the purchase of the newest and safest cars in the market. When people can't buy modern cars due to high taxes, they will continue to use old cars with outdated safety features until they break down.
RMIT pointed that the number of deaths because of car accidents could be reduced by 7.5 percent, if the taxes on cars are reduced by 10 percent. Once taxes decrease, automobile manufacturers would have opportunities to integrate new technologies in their cars and set reasonable selling prices.
Automobiles are created from over 30,000 car parts and components from many different production fields, such as mechanical engineering, electronics, steel, plastics and chemicals, which require modern technologies.
With these technical characteristics, the automobile industry has a big influence to the industrialization of the country. The development of the auto industry would help develop other industries. However, high taxes and fees have hindered growth in the last 20 years.
Tran Thuy