Music video content stirs controversy
Many music videos (MVs) speak back-slang or use euphemisms, implying sexual behaviors. Others are offensive due to the artists' own perspectives.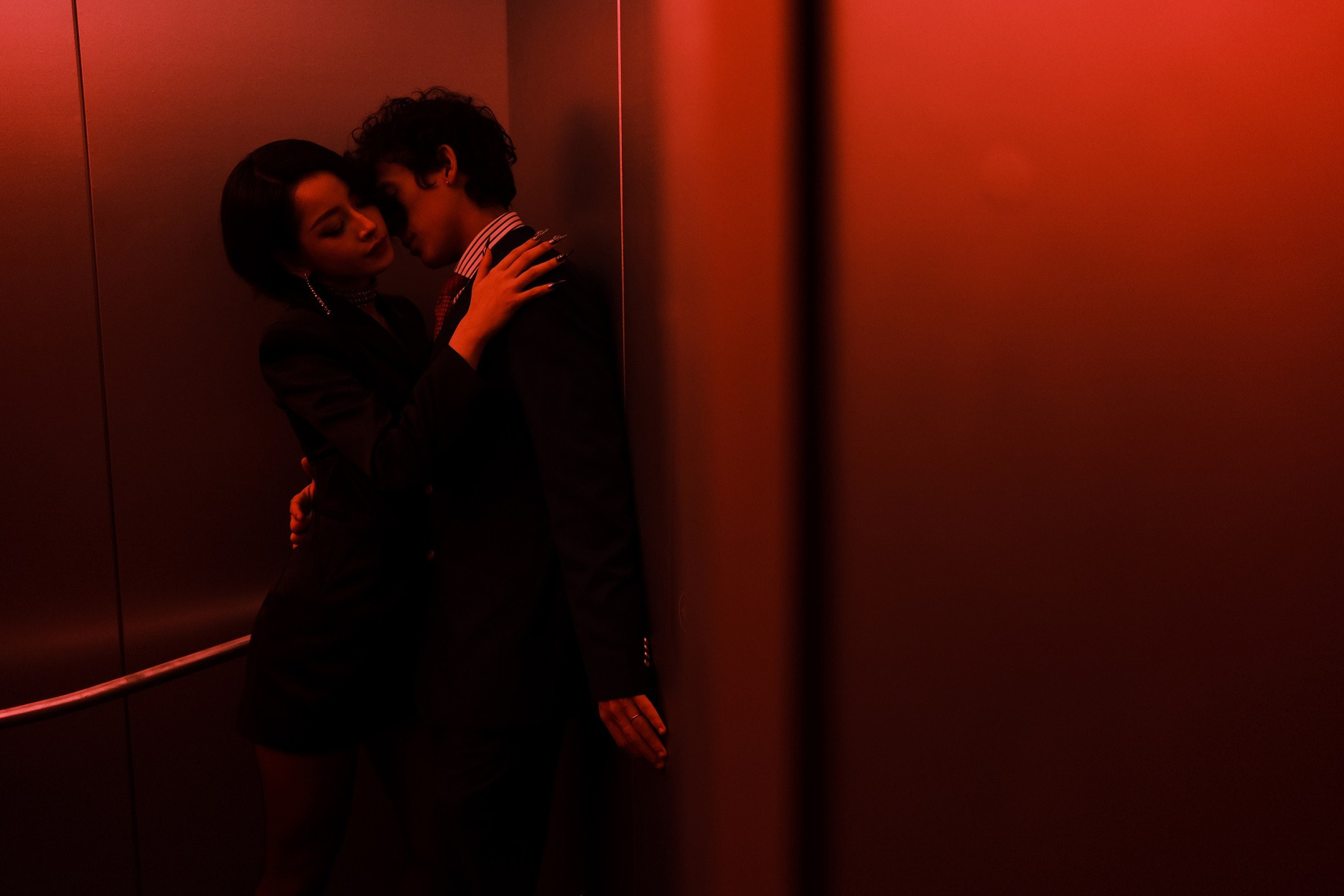 In late August, Chi Pu, a famous young singer, released MV Black hickey, a product that began her monthly five MV series. It immediately caused controversy because of its content.
In the MV, Chi Pu sexually harassed a guy at the same workplace such as rubbing his body, flirting in the lift, spreading her legs on the desk. It included a scene of the young man taking off her shirt and revealing her underwear in the lift, which was seen as a sign of promoting sex at the workplace.
As the video received heavy criticism from audiences, it was put under private mode and then disappeared from YouTube after four days of release.
Lust is a topic that never goes out of fashion in the music or entertainment industry. It is not banned, but is sensitive content. Most of the 18+ age music products in Vietnam are controversial because artists don't have the appropriate views and mindset.
ChiPu, for example, released products that went beyond her "sensitive style". In 'Moi anh vao team em' (let's join my team), there is a scene of her in nightdress bringing her dress to the nose of the partner, which is more erotic than sensitive.
Most music products use back-slang or understatement, implying sexual acts. LK, a famous rapper, once released an MV with the obscure name 'Thu dam'. As he tried to mention sexual acts by using unclear words, the lyrics were silly. This was also the situation of 'Oh my chuoi' and 'Nhu cai lo'.
Zero9 once had an MV named 'Xep hinh' (Puzzle) which implicitly described sexual acts through lyrics. Meanwhile, singer Yanbi sang 'Phieu be ngoan' (good child card) and had even more vulgar lyrics.
Some products are offensive due to the artists' perspective on the subject of lust.
"May that may' MV'' by Big Daddy is explained by the owner as a product that praises women (according to the rapper). However, it uses many slang words.
In MV 'Sashimi' by Chi Pu, the girl uses her eyes, gestures and words to emphasize attractiveness, which creates a link between the girl in tight clothes and sashimi. This was similar to MV 'Ham nong' by singer Emily, which has been removed from music platforms.
Some rappers brag about their 'sex achievements' or comment on women in the videos. A series of profane products, such as 'Boc bat ho', "Ong ba gia tao lo het', "Tron', 'Quan he rong' and 'Lai may bay' by rapper Binh Gold have disappeared from YouTube.
In other cases, less famous artists or rookies in the entertainment market try to release vulgar products to catch attention from the public. 'Hot girl ngu gat' (Dozing hotgirl) Nha Tien once released 'Em muon cho anh xem nay' (I want to show you) in 2019. There were scenes of the girl and young men that simulated a sadistic love. This, plus the scene of a long dress without pants, led to it being removed and the girl's dream of singing came to an end.
Harm of vulgar MVs
According to Nguyen Ngoc Long, a media expert, of the 16 concepts of social media, vulgar and offensive MVs are classified among 'paradoxical' concepts.
'Paradoxical' means doing something contrary to conventions and common things in the society. Vulgar music videos are a paradoxical concept which is exploited in a negative way which sometimes breaks cultural and moral standards.
For example, people believe the video must not contain obscene things, so when a vulgar video appears, they are surprised and curious. This is why products of this kind are never out of fashion.
According to Long, some people anticipate criticism from the public and punishment by agencies, but still release bad products to be able to advertise themselves in newspapers for free.
Obscene music products cause incalculable consequences to society, especially to minors and children, according to Nguyen Lan Cuong, Head of the Inspection Committee of the Hanoi Music Association.
"Recently, there have been big problems in music which has created serious problems. Vulgar music products have a direct impact on minors and children, the future of the country," Cuong said.
They are dangerous to minors and children who are 'blank paper' that absorb both good and bad things from cultural products.
Tinh Le