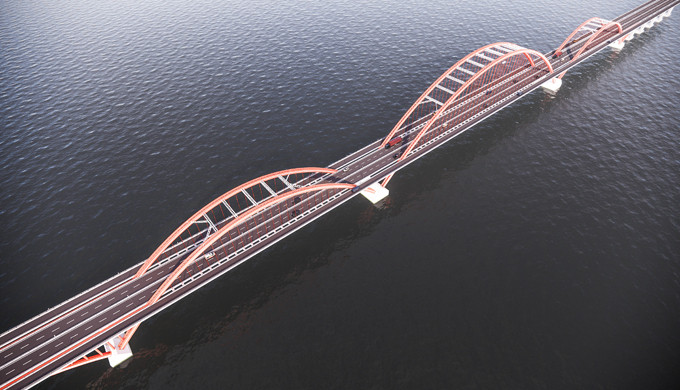 The Hanoi City People's Committee has approved the investment policy for Thuong Cat Bridge and 5.2 kilometers of connecting road from both sides of the bridge.
Thuong Cat Bridge, 820-meters long and 33-meters wide, will cost an estimated VND8,300 billion, funded by the city budget, and be implemented in four years, from 2023 to 2027.
The Transportation Works Construction Investment Project Management Authority of Hanoi City has been designated to act as the project's investor.
Thuong Cat Bridge is one of the 10 bridges across the Red River, included in the Hanoi Transport Planning Scheme for 2015-2030. The bridge is expected to reduce traffic congestion and boost the socio-economic development of the capital city.
Source: Saigon Times