When dawn arrives in Dong Chau lagoon (Tien Hai district Thai Binh), small boats manned by local fishermen appear on the creek, signalling the start of a normal working day, with teenage boys catching crabs and snails and clam farmers rushing to their farms.
The morning in the coastal area of Hai Ly (Hai Hau district, Nam Dinh) features fishing boats full of their catch going back to the shore. When the boat has just landed, women and girls rush to transfer the shrimp and fish to the market, while men rearrange their nets and repair the ships to prepare for the next trip.
Clam farmer working in their farms in a lagoon along the coast of Dong Chau in Tien Hai district, Thai Binh province.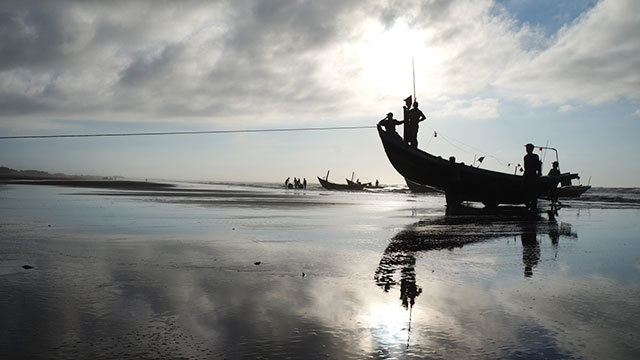 Fishing boats moored on the water's edge to transfer seafood to shore.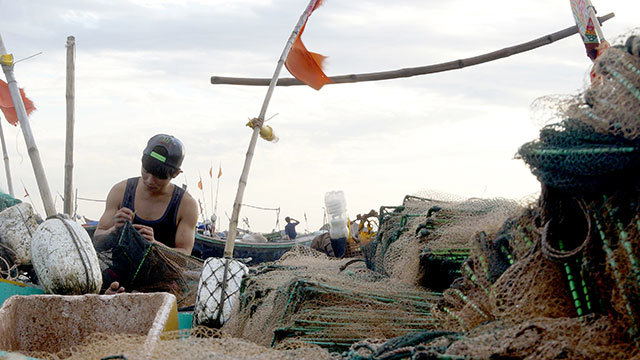 A fisherman repairs his net to prepare for a new sea trip.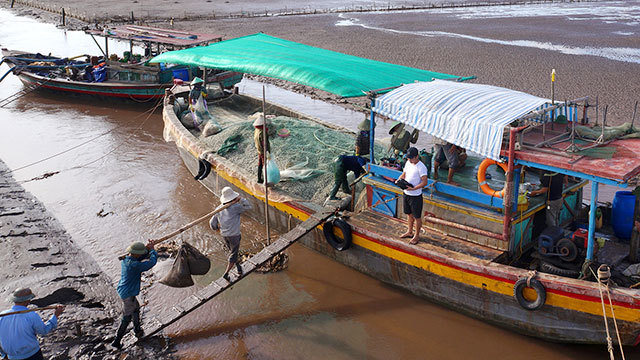 Clam farmers transfer harvested clams to a boat.
Two boys collect snails at the foot of the clam field.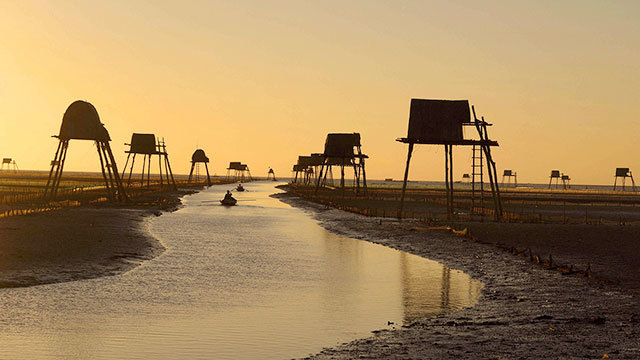 Small boats follow the stream into the lagoon to start a new work day in Dong Chau.
Hai Duong/Nhan Dan