Nguyen Dynasty's architectural masterpiece Ngo Mon: witness to many historical changes
Along with many historical and cultural landmarks, Ngo Mon is regarded as a work that represents a confluence of ideals from the Nguyen Dynasty.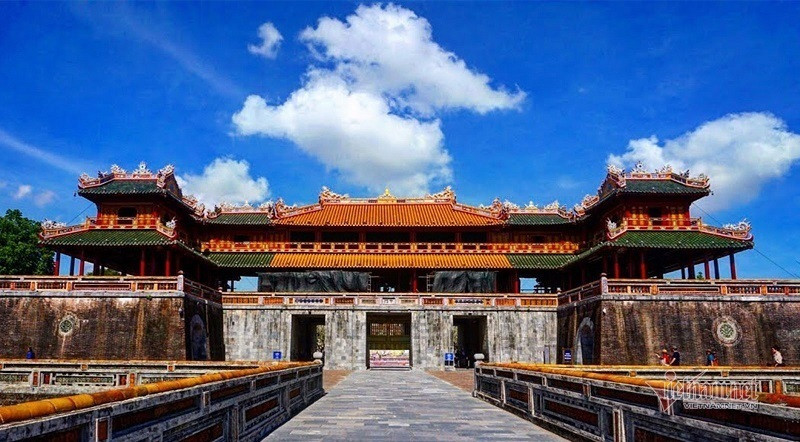 Ngo Mon is Hue Imperial Citadel's southernmost gate. It was during the Nguyen Dynasty's reorganization of the Imperial Citadel's architectural layout in the 14th year of Minh Mang (1833) that Ngo Mon Gate was constructed, according to the Dai Nam Nhat Thong Chi book.
Nam Khue Dai, established at the beginning of King Gia Long's reign, was originally located here.
Ngu Phung floor and platform are the two primary sections of Ngo Mon.
At 57.77m in length, 27.06m in length, the platform is a rectangular U-shaped space. The brick and stone structure is supported by brass beams.
In addition to the 1.15m high foundation system, which runs throughout the U-shaped tower, the Ngu Phung floor is situated above it.
Nearly 5 meters high, the tower encompasses an area of more than 1,560 square meters (including the inner part of the letter U). Only the king is allowed to enter Ngo Mon, the center of the platform's five doorways.
Great mandarins can enter through Ta Giap Mon or Huu Giap Mon, two side entrances. Ta Dich Mon and Huu Dich Mon are the two outermost doorways in the two U-shaped wings for troops, elephants, and horses.
It features a two-story construction, with 100 ironwood columns supporting the frame. The harmony between yin and yang, according to some academics, is symbolized by the number 100, while others believe the number reflects the people's power.
Connected to each other, the lower-level roof covers the corridor. The top floor's roof is split into nine sections. On the Ngu Phung level, the yellow pipe tiles on the central roof are contrasted with blue pipe tiles on the eight other sets of roofs. Several other types of windows, including round, section of a circle… may be seen on the boards around and below the center's top and lower entrances. The eaves sag, and many exquisite design features can be found on the roof's edging.
Some experts on the royal architecture of the Nguyen Dynasty believe that the massive, majestic structure is not monotonous in style because of the skillful hands and high aesthetic of Nguyen Dynasty's architects.
According to researchers Phan Thuan An in the book Architecture of Hue Ancient Capital, Ngo Mon should be included in a list of the top architectural works from the Nguyen Dynasty and Vietnam's ancient architecture as a whole.
Some pictures of Ngo Mon: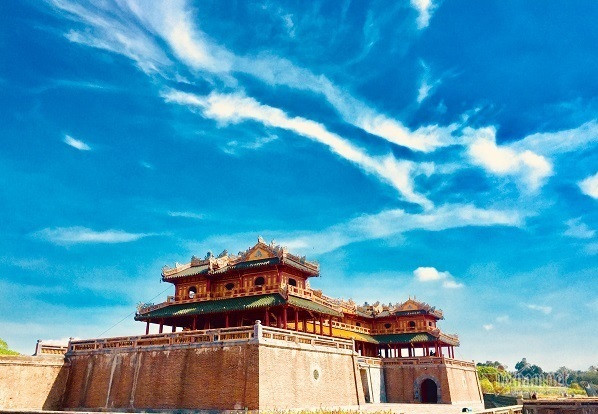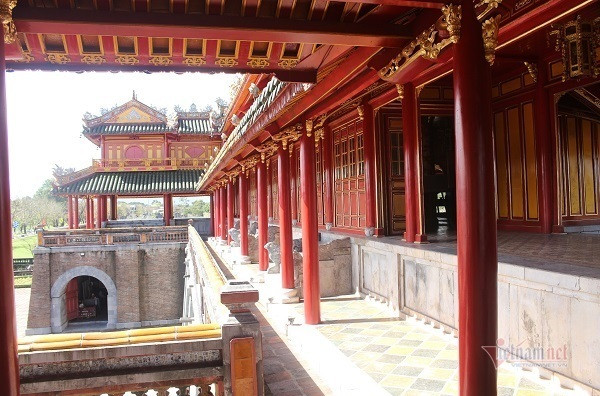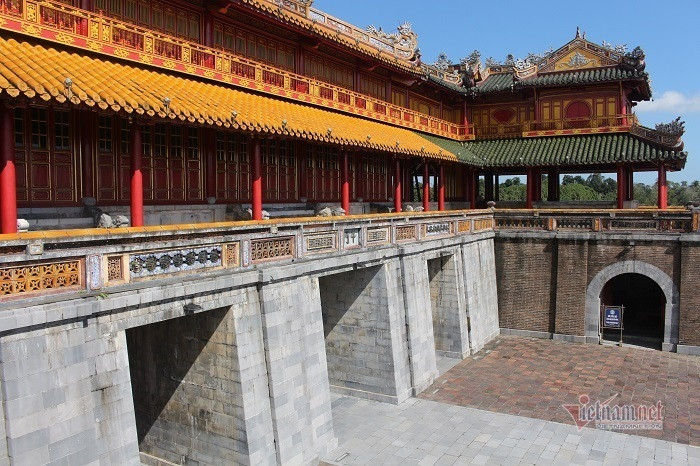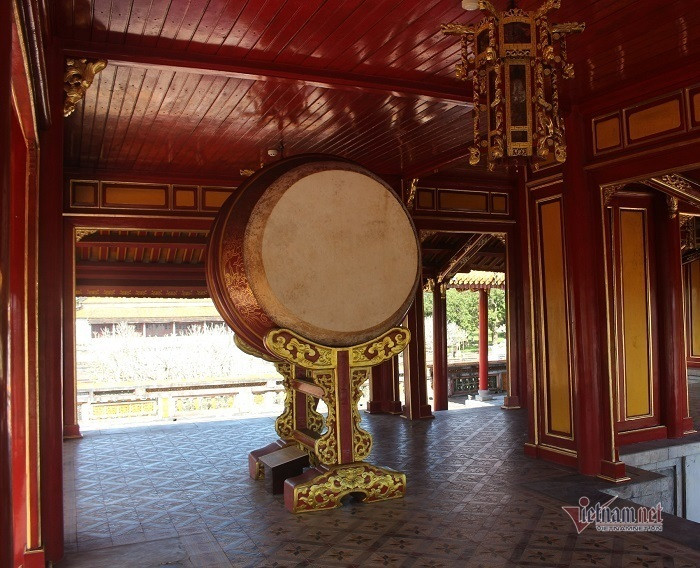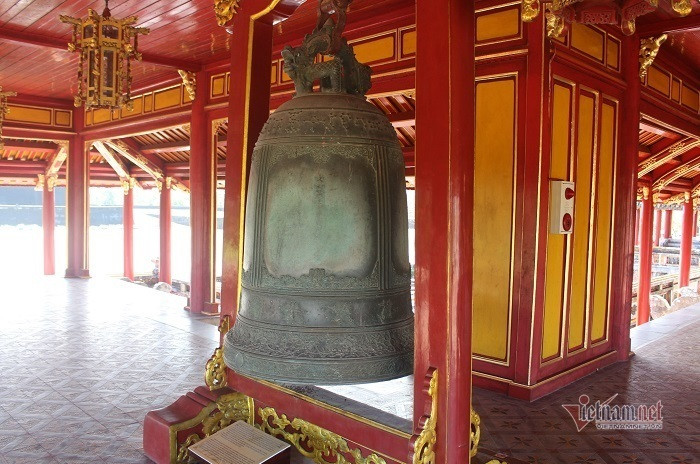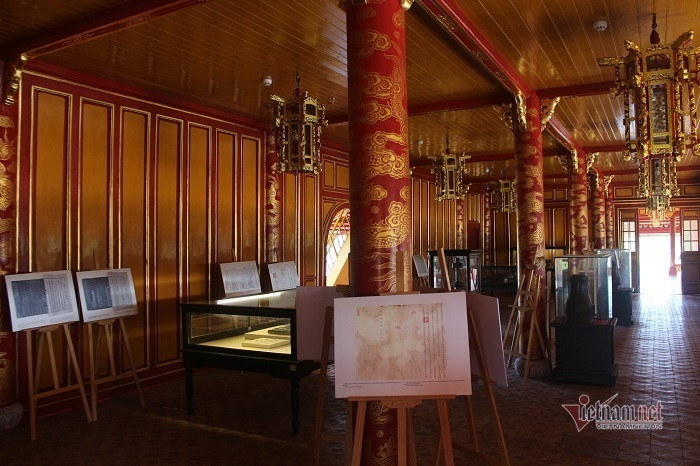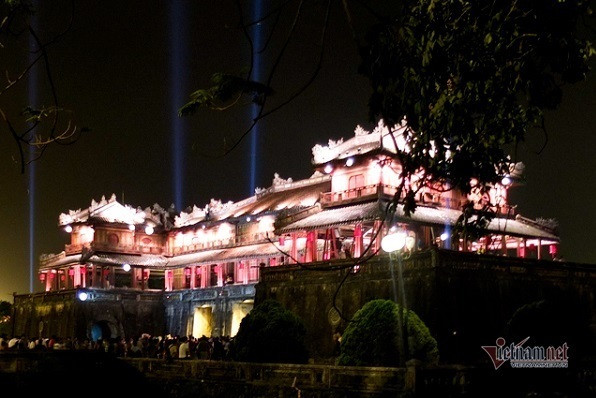 Quang Thanh